Do you know the benefits of eco-friendly packaging? Are you utilizing them for your brand? Pokoloko is one of the brands that are aware of those advantages.
Having custom packaging is a great way to leave a positive first impression. And the number of businesses that are utilizing the benefits of eco-friendly packaging is growing. It is very hard to place a truly unique product on the market. This is the reason customers no longer decide what to buy based only on the product. They want the whole experience with the product.
Customers also want to connect with the brand on a personal level. They want to buy from brands that share their values. And running a sustainable business is becoming more important than ever. Consumers are turning to eco-friendly products whenever they can. And if you decide to run a sustainable business, having eco-friendly packaging is an integral part of that decision. But, you don't have to worry that this decision will have a negative impact on your company. There are many benefits of eco-friendly packaging for a business that decides to utilize it.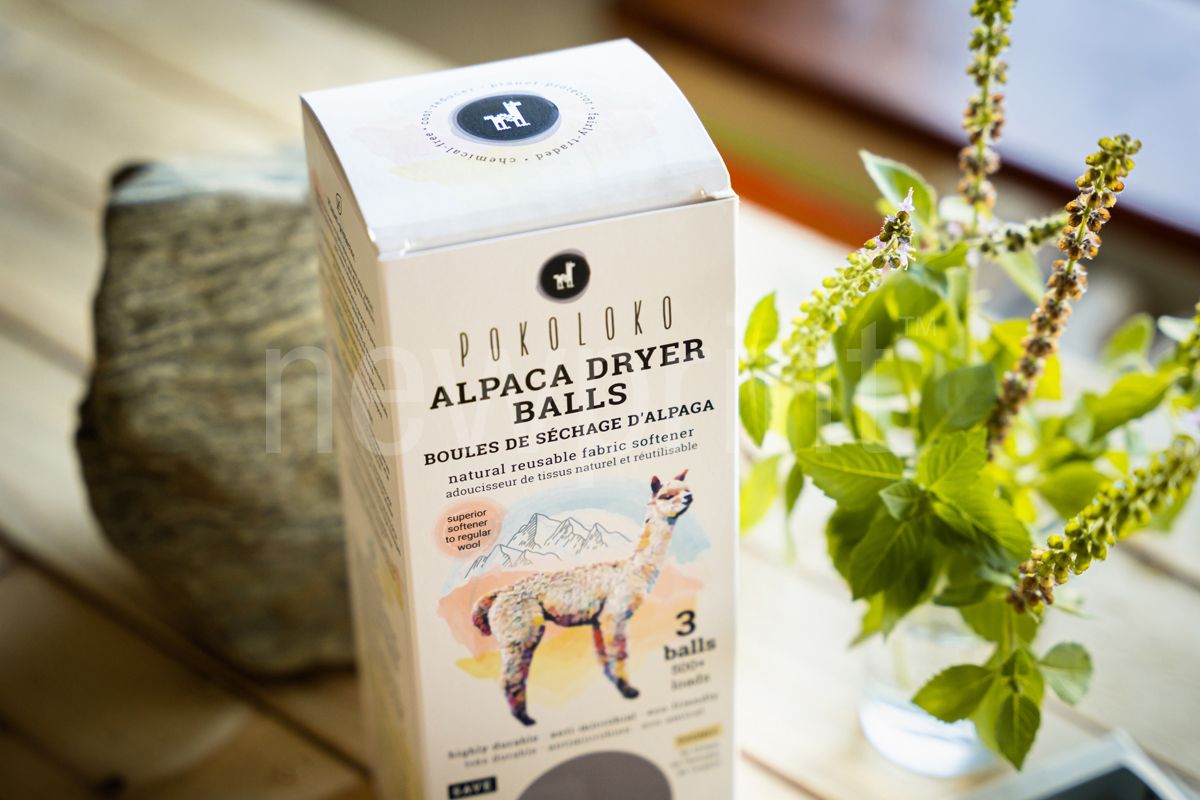 Benefits of Eco-friendly Packaging
Using Eco-friendly Packaging Reduces Your Carbon Footprint
Eco-friendly packaging is usually made from recycled materials to a large extent. And the virgin fiber used to make it is from sustainable sources. The processes used to create sustainable packaging are less energy-consuming than the other options. Thus the carbon footprint of your company is reduced.
Sustainable Packaging is Recyclable
Paperboard is the perfect choice when you want sustainable retail packaging for your products. It is very versatile and easy to customize. A high level of customization means you can make your eco-friendly packaging the size that perfectly fits your products. This means less waste. And even the remaining packaging materials that you can't reuse are highly recyclable. Your long-term impact on the planet will be as low as it can be.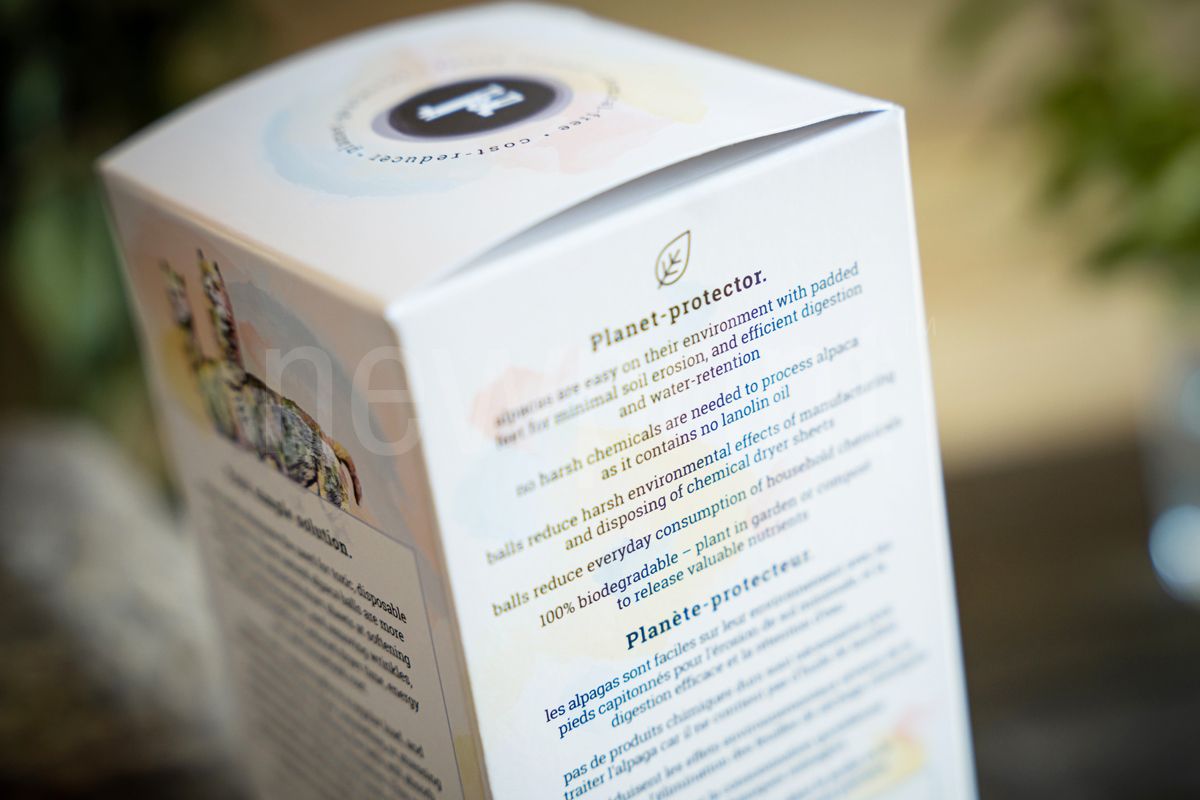 Eco-friendly Packaging is Free of Toxins and Allergens
One of the benefits of eco-friendly packaging is that it is toxin and allergens free. There are many concerns regarding the materials used to create packaging for the products we use every day. Even the tiny doses of toxic chemicals can be dangerous when we're in contact with them daily. Using eco-friendly materials will eliminate those concerns. Your customers will buy your products confident that they will not have a long-term negative effect on their family's health.
It Will Save You Money
Eco-friendly packaging is made from lighter materials that are easier to store and transport. They take up less space in storage so that way they can reduce your storage cost. You will also be able to transport more products at the same time than before. This will cut down the number of transports you need and save your business money in the long run.  
Eco-friendly Packaging Will Improve the Image of Your Brand
One of the most important benefits of eco-friendly packaging from a business perspective is that it improves your brand's image. Your customers will connect with your products on a more personal level. Everyone wants to support a business that is sustainable and cares about the environment. Every new generation is more aware of the negative impact of consumerism on our planet. Young people are committed to adopting a sustainable lifestyle. Using eco-friendly packaging options will make your products attractive to more potential customers. Even those environmentally conscious people who are only buying from sustainable businesses.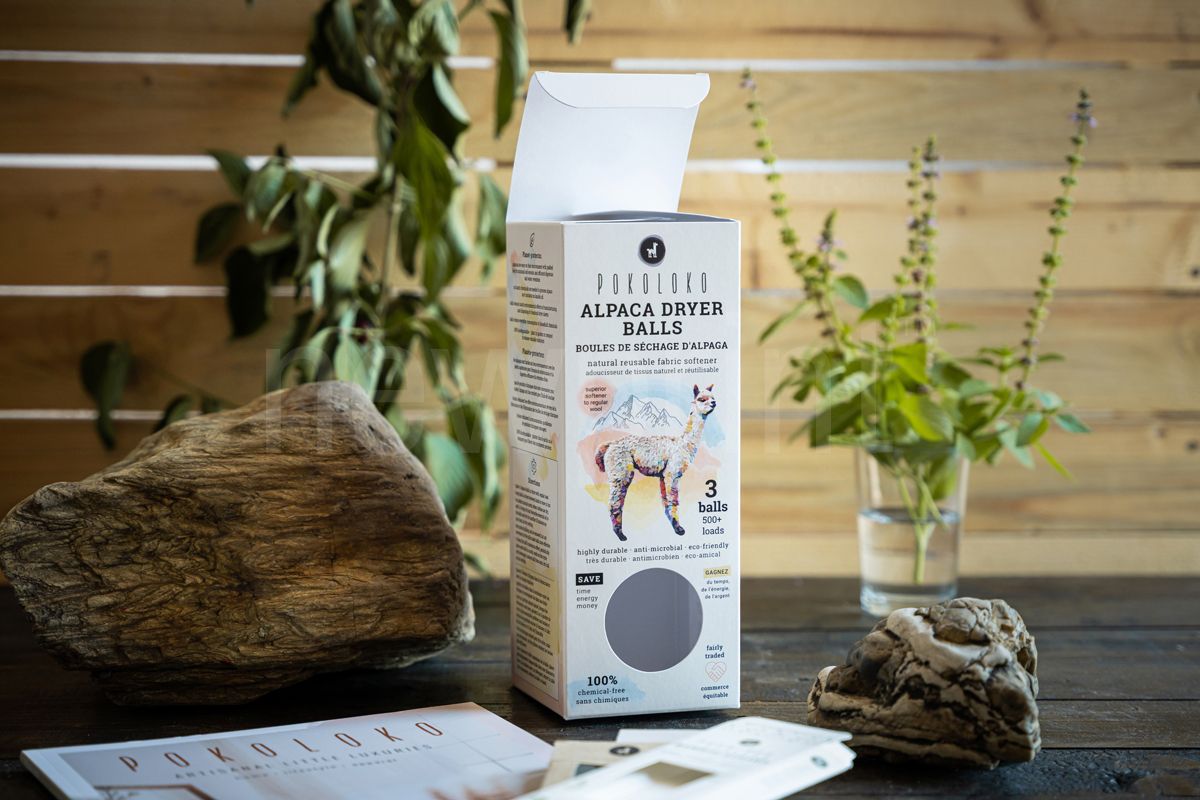 How Pokoloko Utilizes the Benefits of Eco-friendly Packaging
Pokoloko is a genuinely sustainable brand in all aspects of its business. Their mission is to help people enjoy life's little pleasures and create a lifestyle that will help keep our planet safe for generations to come. They stay committed to their goals and values through their growth. Although they've come a long way, they still sell artisanal goods with a background story. They care about their suppliers. Their growth only means they can help more artisans find their way to customers who will love their products.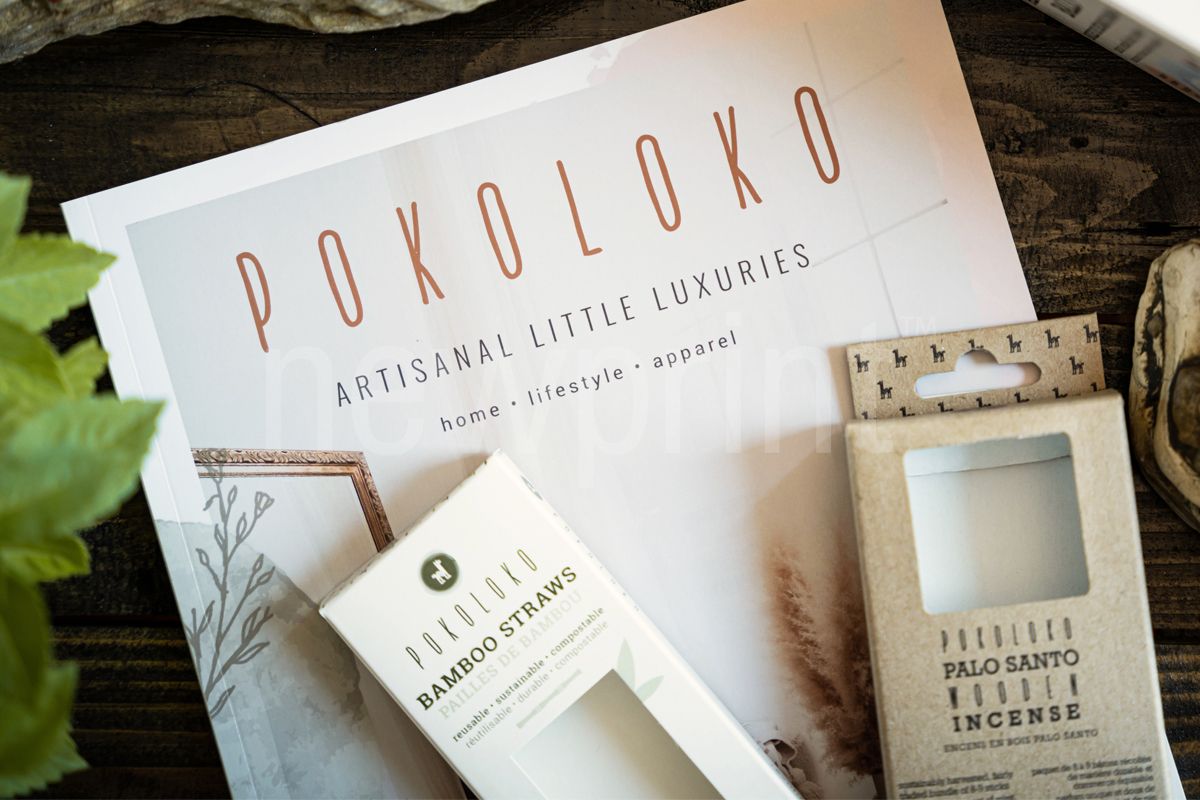 Pokoloko does not use too many retail packaging boxes, as most of their products don't need them. But, they understand there are many benefits of eco-friendly packaging for the products that do need them. Even though packaging boxes are not a big part of their brand, they know that what they use has to be on-brand. If you decide to run a sustainable business, you need to ensure that every detail reflects that. Your customers will notice that you care to make our planet a better place. And they will reward you for that with their trust.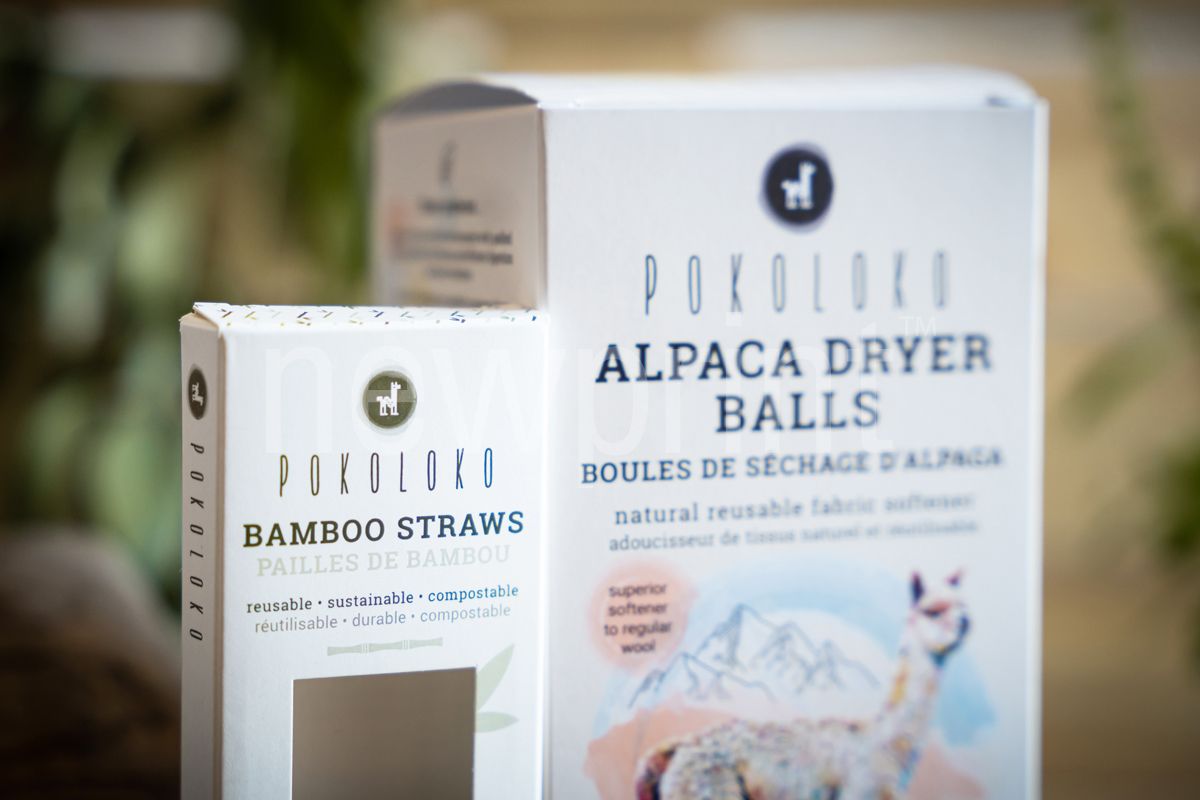 Pokoloko products prove that you don't have to deny yourself little luxuries to have a sustainable lifestyle. But if your business promotes sustainability, it would be off-brand to, for example, use plastic packaging. You have to make sure all elements of your products reflect your customers' lifestyle, including packaging.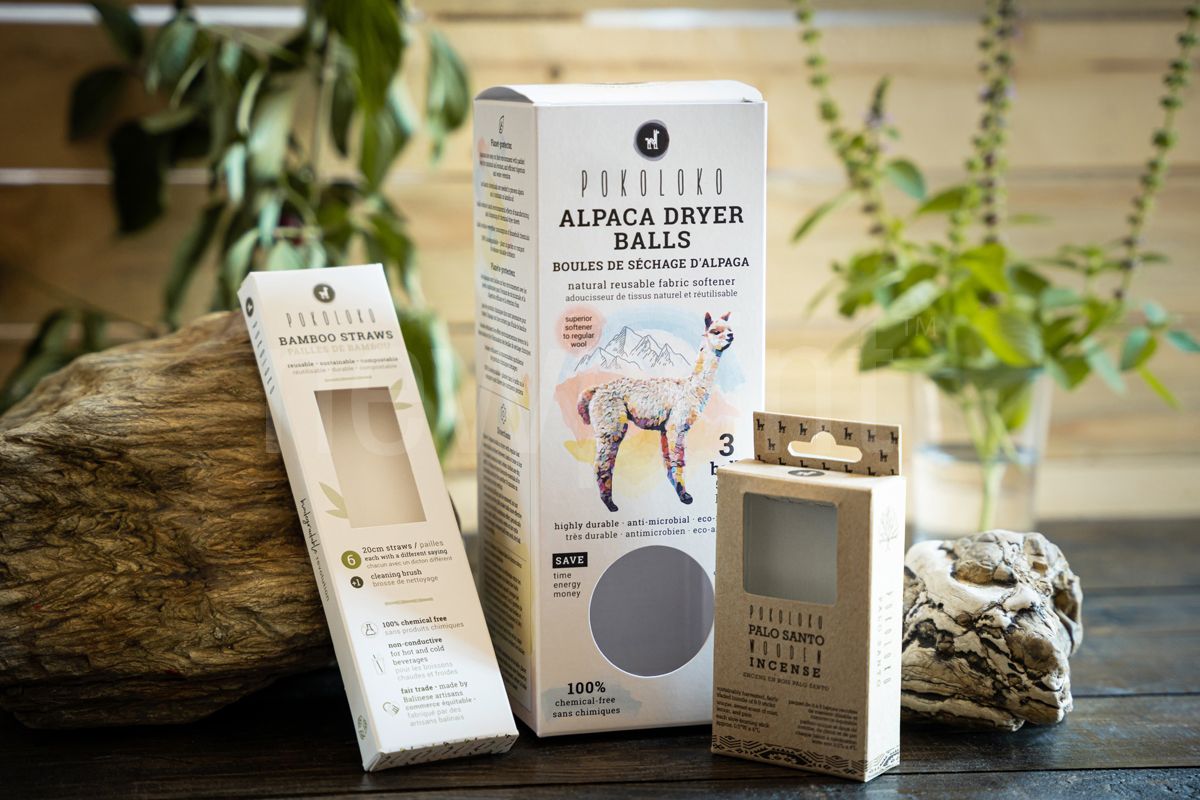 This is just the reason Pokoloko decided to use paperboard custom packaging for their products.
For their bamboo straws, they decided to use Straight Tuck End boxes, which have both top and bottom flaps that tuck on the same side. This gives them an elegant look with no raw edges. The rectangular cut-out on the front offers a nice view of the product inside.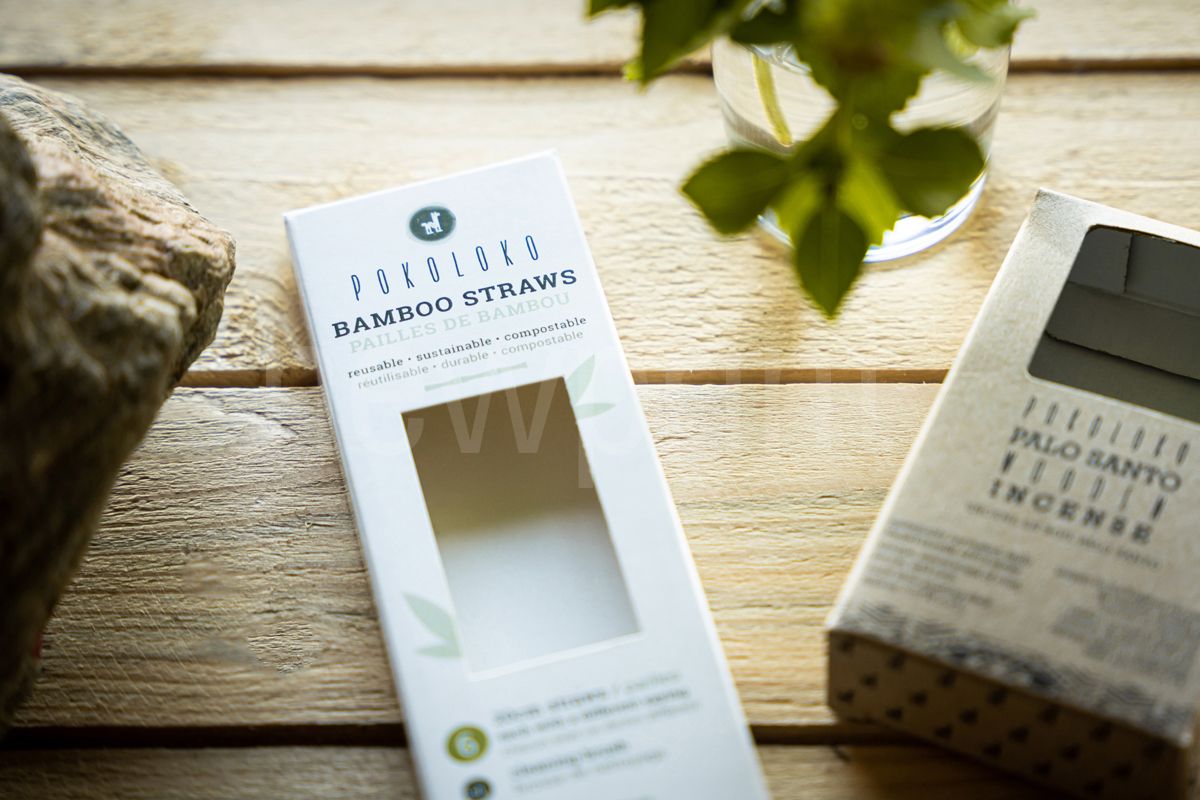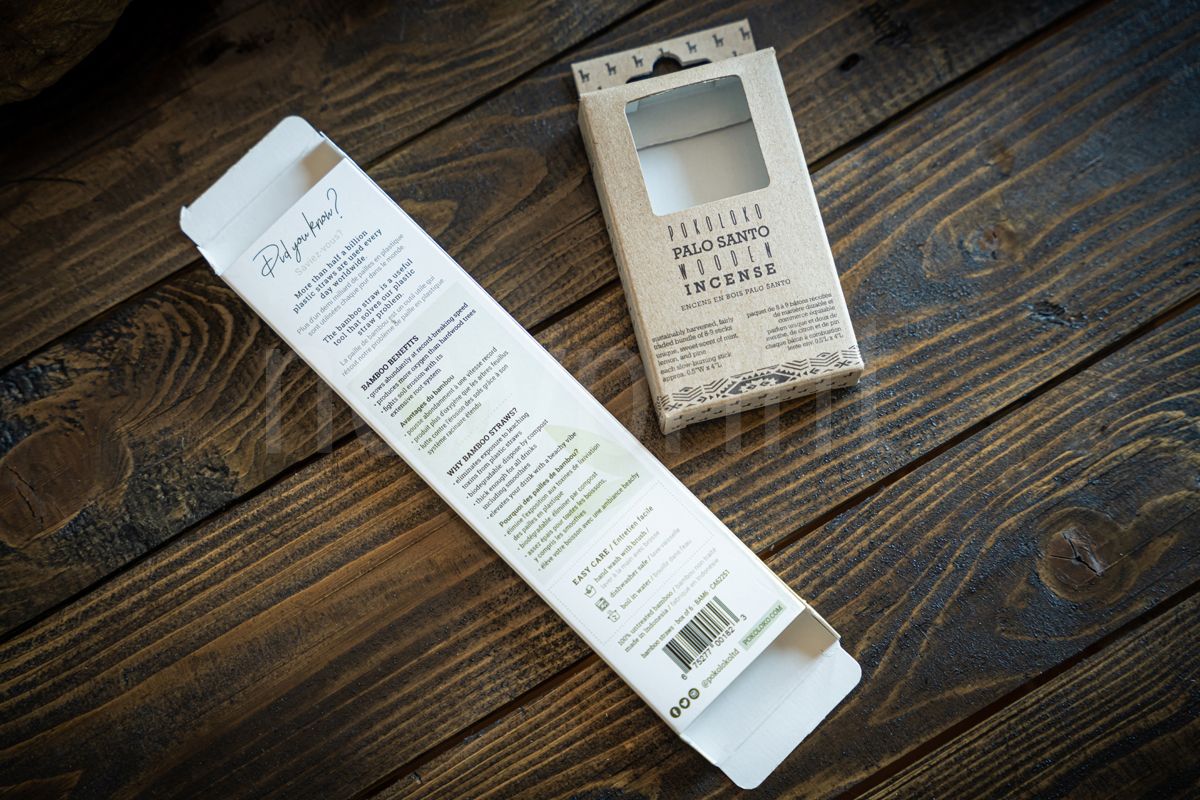 For their wooden incense, they also chose the Straight Tuck End box, but with the added element of a sombrero hole on the header so that it can be hanged. This recycled board with a kraft surface has a natural look that makes it perfectly on-brand.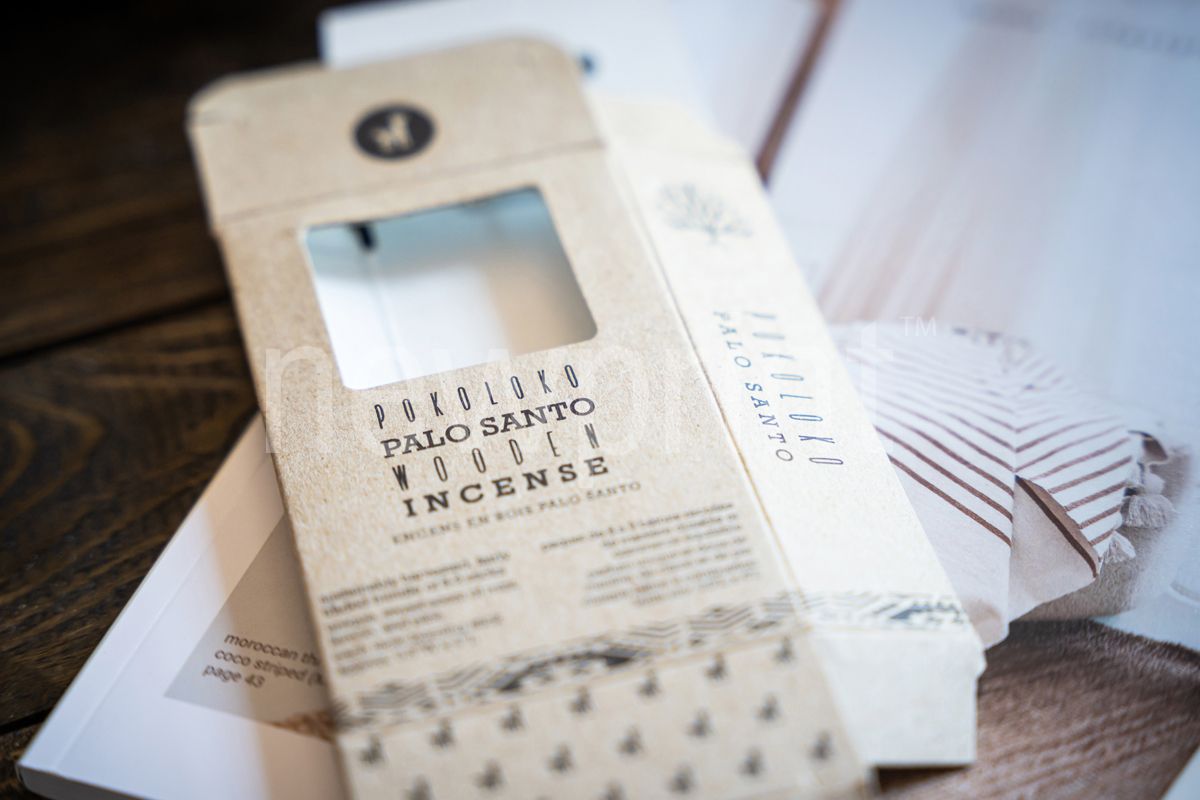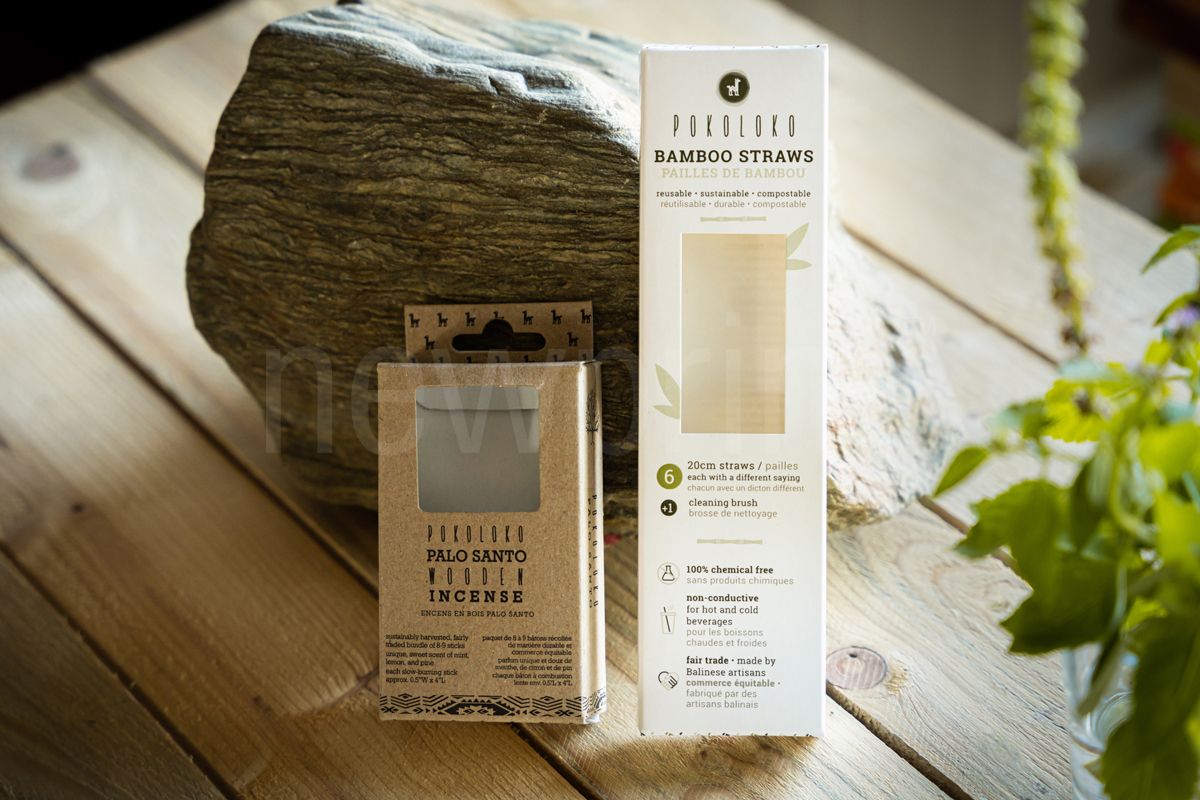 As Alpaca dryer balls are on a bigger product side, 1-2-3 Lock Bottom Box with Tuck Top is the perfect fit for them. There are earthy tones in the design, which gives them a neutral look. But, having Alpaca on the front draws customers' attention, and the round cut-out gives a nice look on the product inside. On the side of the packaging, there is an explanation why using Alpaca Drying balls is good for the environment.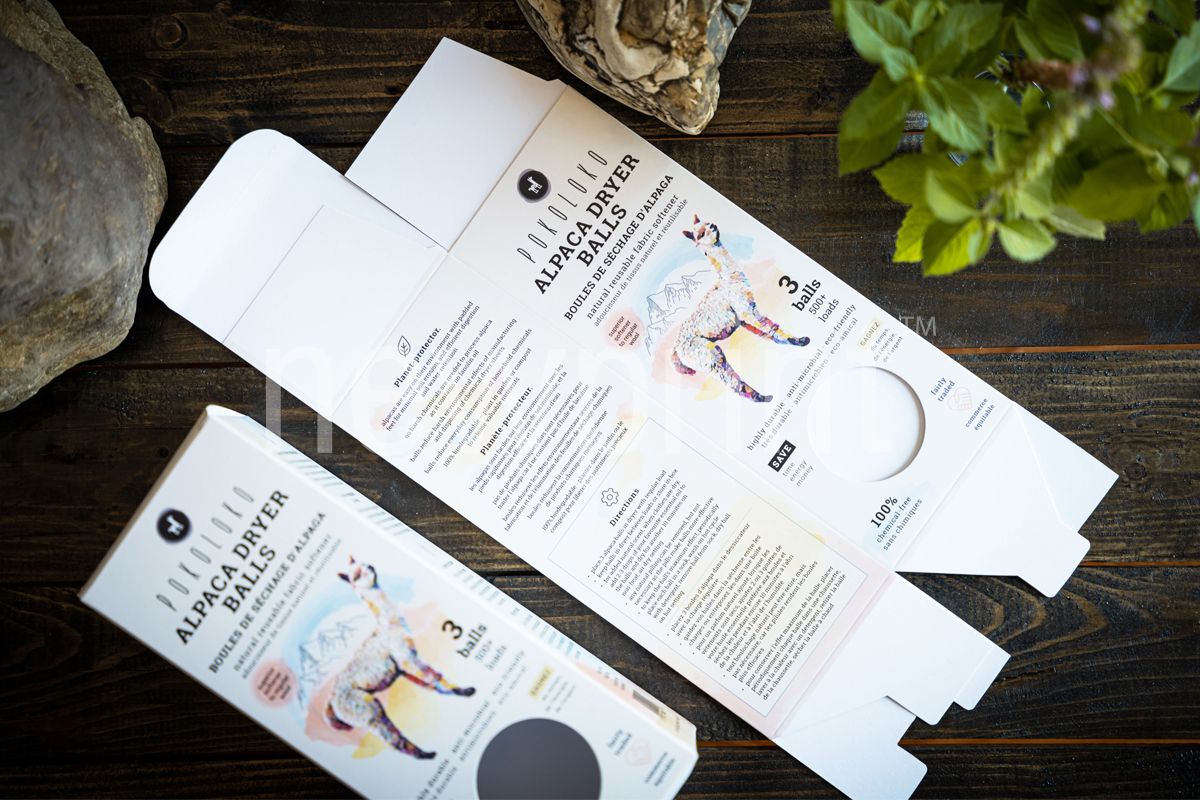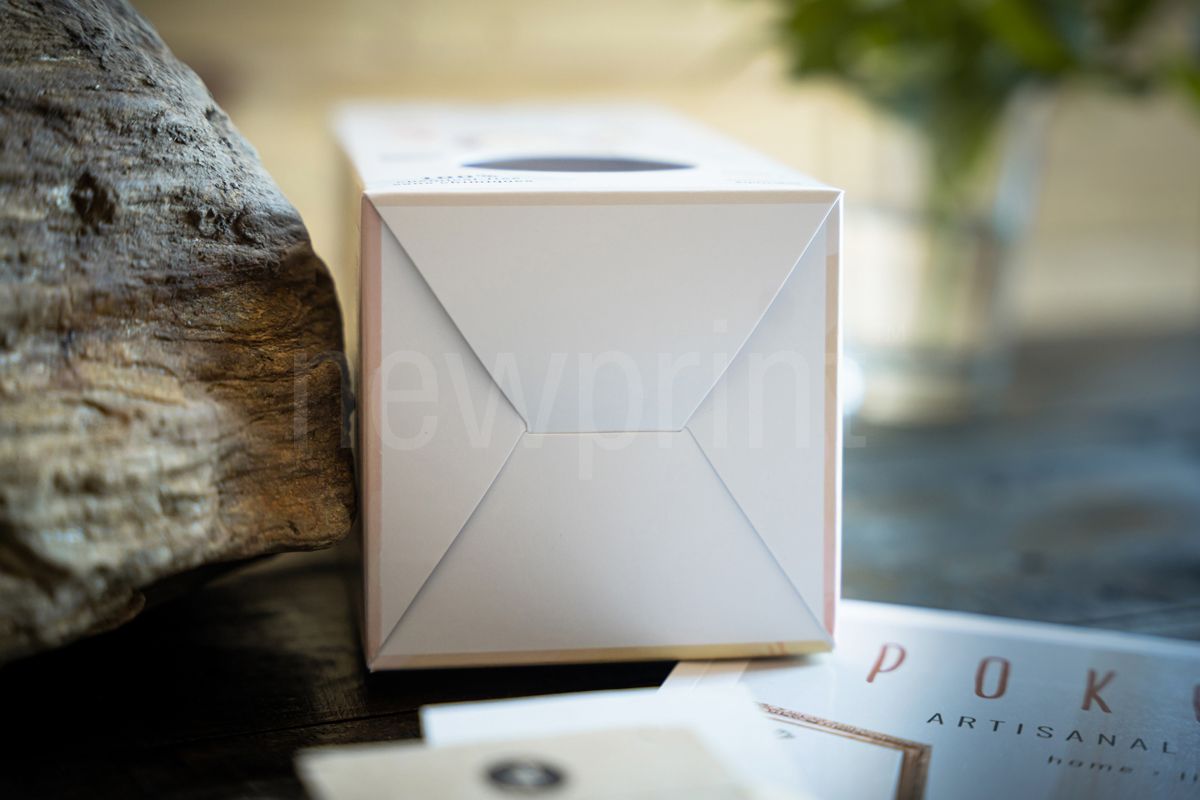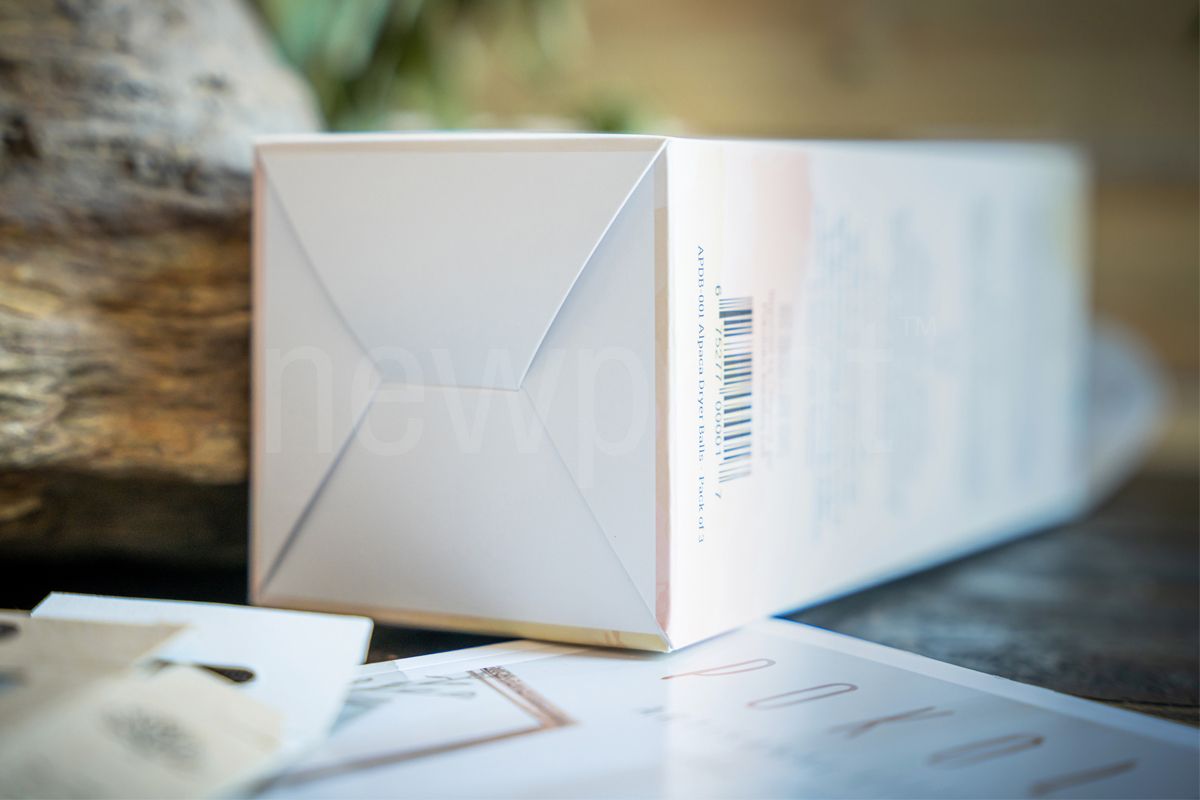 Pokoloko has packaging boxes that reflect its brand's message perfectly. This proves that having eco-friendly packaging does not mean reduced quality or less appealing packaging. There are many sustainable and well-designed packaging options available on the market.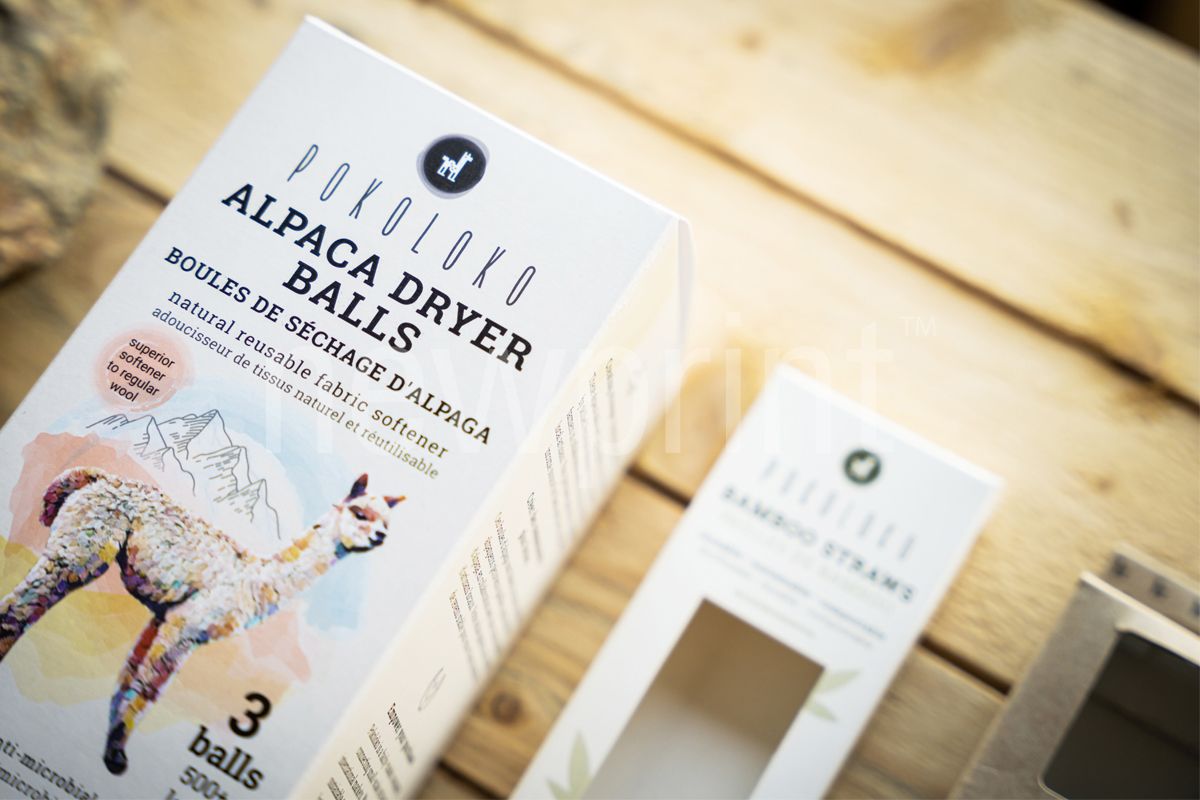 If you were considering making your packaging sustainable, we hope these benefits of eco-friendly packaging have helped you decide. Our expert team is always happy to discuss your project and help advise you on the available packaging options that will best fit your products.