It is vital to promote your 2022 Black Friday deals if you want to benefit from buying sprees shoppers are known to love. Learn how to do it, and not miss out on the opportunities.
Are you ready for Black Friday?
Of course, the most important part is having some fantastic deals for your customers. But, just that is not enough. You need something that will help you get potential customers into your store. It doesn't matter if it is an actual store or a virtual one.
To ensure customers are aware of your deals, you must promote them. We are constantly getting information from digital sources. But research shows that reading something in print can help with comprehension and recall of the data we read.
If you are questioning if Black Friday can benefit your business, make sure you read last year's Black Friday Sales Statistics.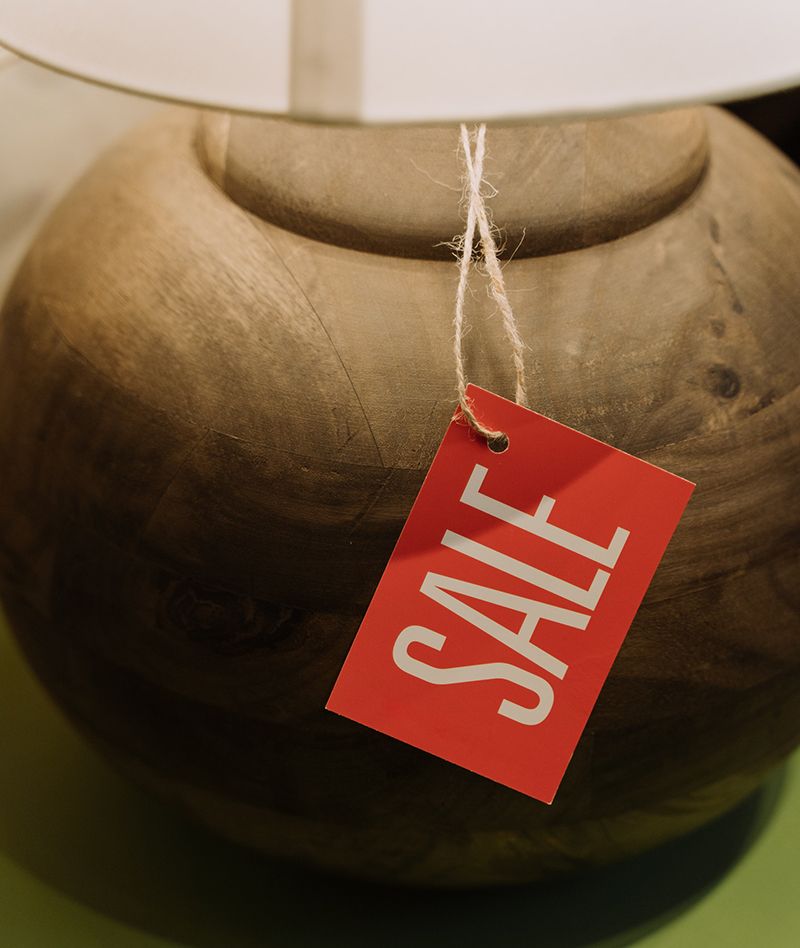 Who Can Have Black Friday Deals?
The short answer is - everyone dealing with customers. It doesn't matter what your business is. If you are dealing with people, you can have a special Black Friday offer. Everybody loves a good deal, for both goods and services.
How to Promote Your 2022 Black Friday Deals
Flyers or Postcards
Create the hype in advance. Make sure everyone knows about your offers. You can send postcards to existing customers. Or you can choose to distribute them in specific neighborhoods. Hire someone to hand flyers out in the streets. Or leave them on the counter for people to take. Even one glance will position you higher in the mind of anybody who sees them. Once Black Friday is here, your brand will already be familiar.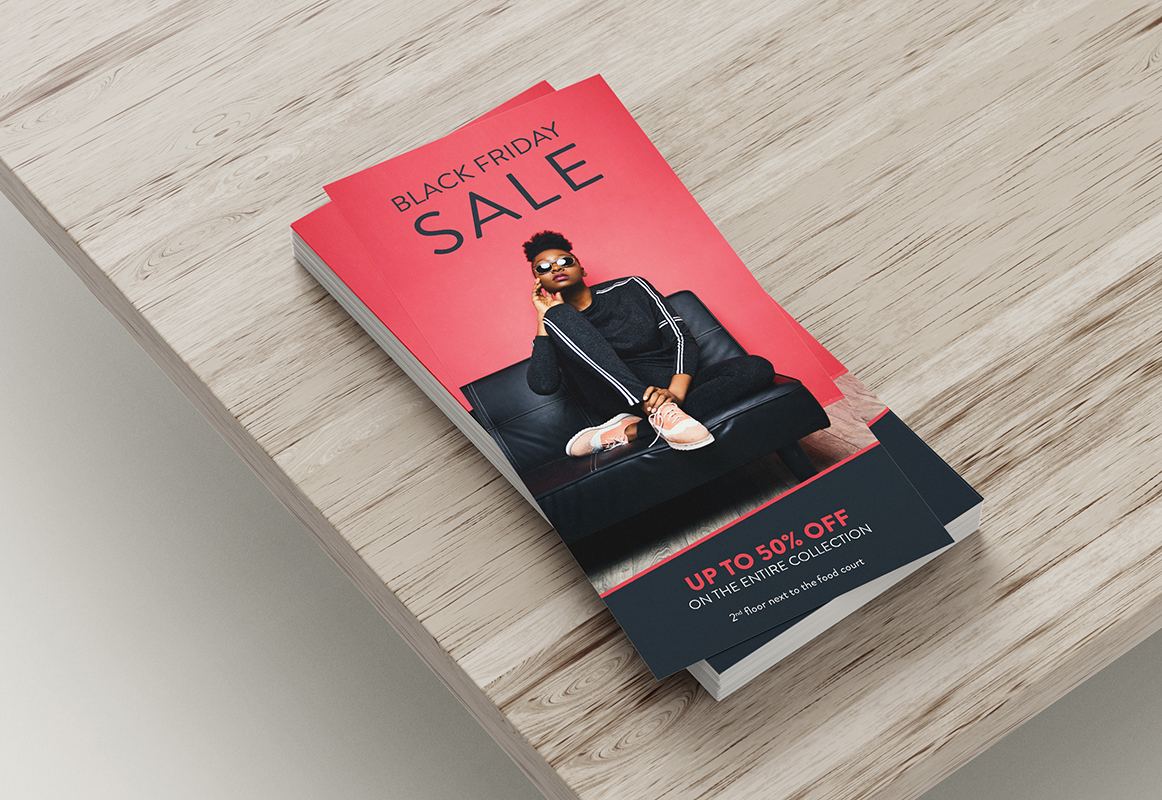 Brochures
Brochures can be used in a similar manner as flyers. The main difference is that brochures are printed on larger paper sheets and then folded. This allows you to place more information into your brochure, which is very useful if you want to promote multiple products or services.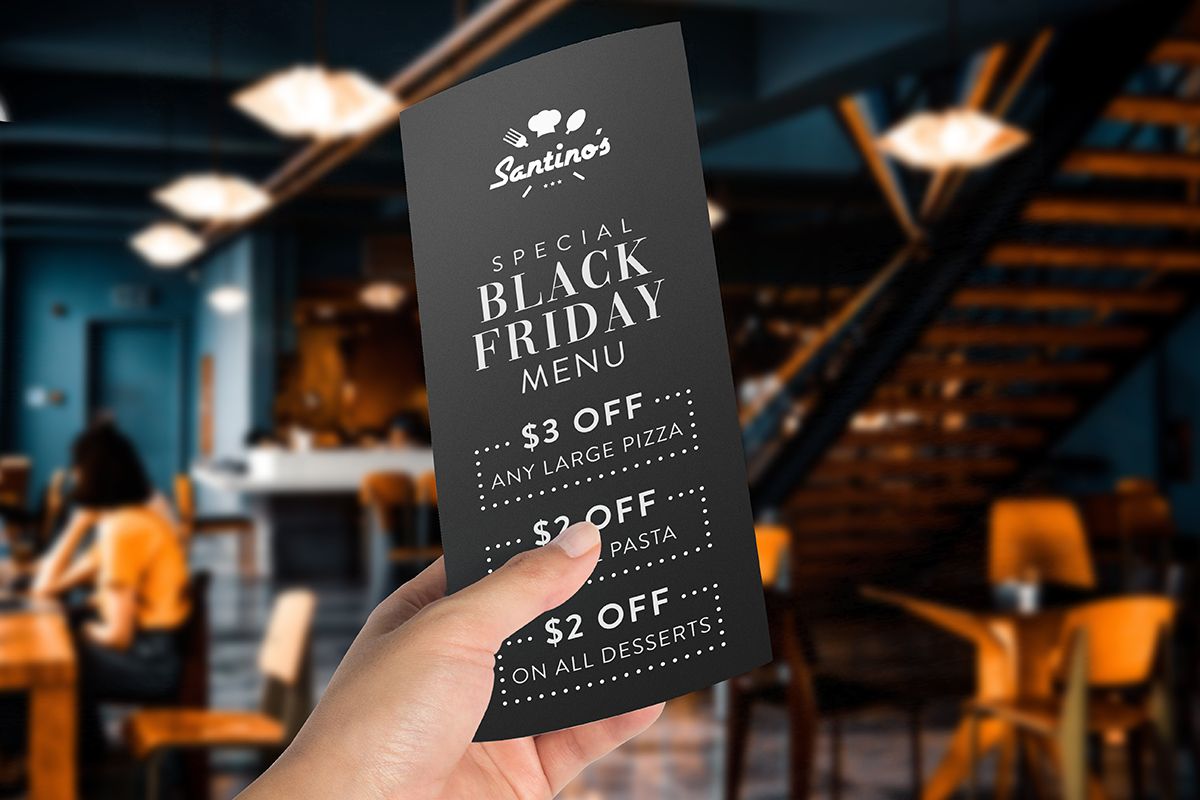 Indoor Banners
The large format Smooth Indoor Banner will attract potential customers to your store. You want to ensure it is well designed so that passers-by feel invited when they see it. There are many stores and little time. Often, if you don't grab their attention at first glance, you will lose potential customers.
You can place them near your store, to guide all those passing by in the right direction, or invite people to come in by having them on your store windows.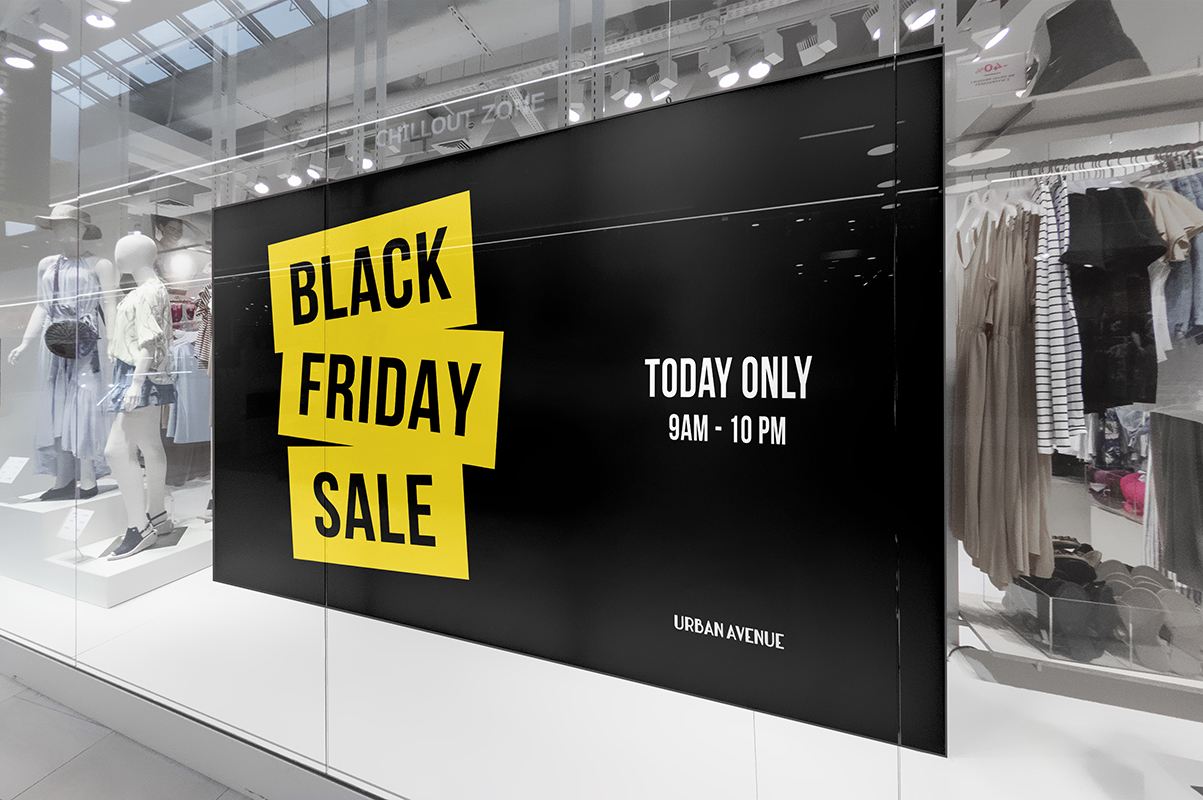 Table Tent Cards
Table Tent Cards are the perfect option for restaurants and cafes. After a long and exhausting shopping spree, people will want to refuel and refresh. This allows you to stay in the day's spirit and make your own attractive Black Friday offer.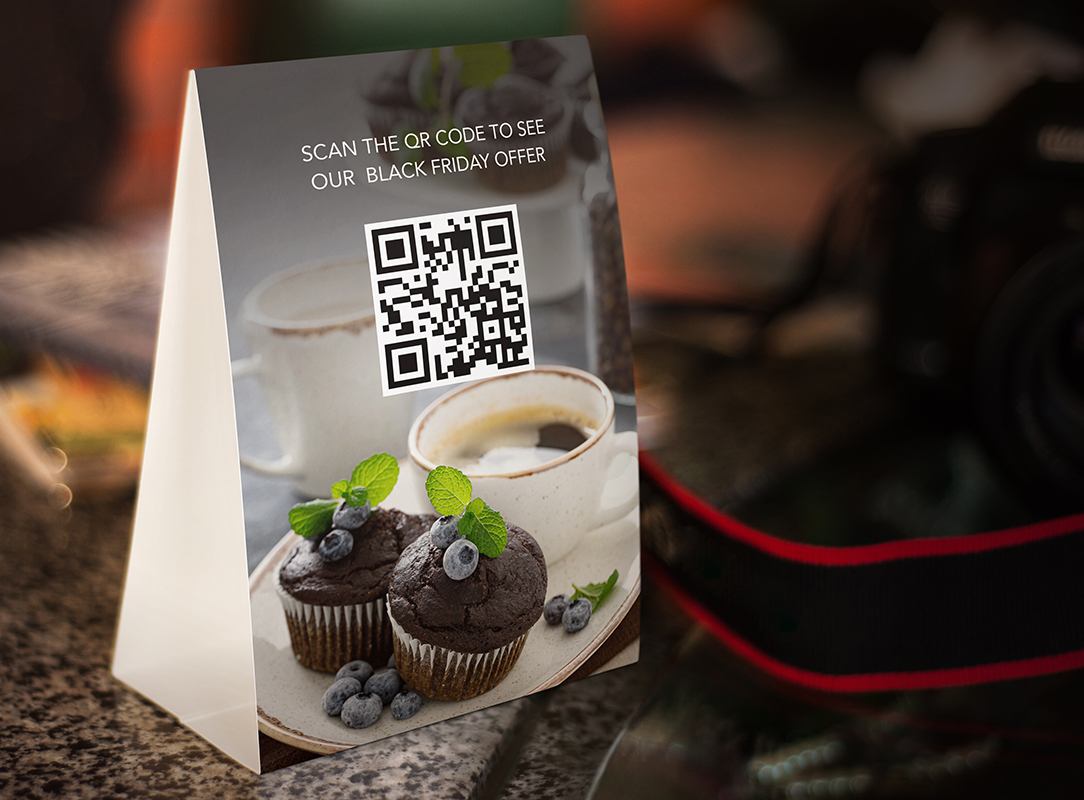 Signage
PVC Signs are a very useful promotional tool. They can be placed indoors or outdoors and they are weather resistant. You can place them inside your store to point to specific products or areas. Also, they can be placed inside your store window advertising your Black Friday deals. You can also have them in front of the entrance to your store, whether that is outside on a street or inside a mall.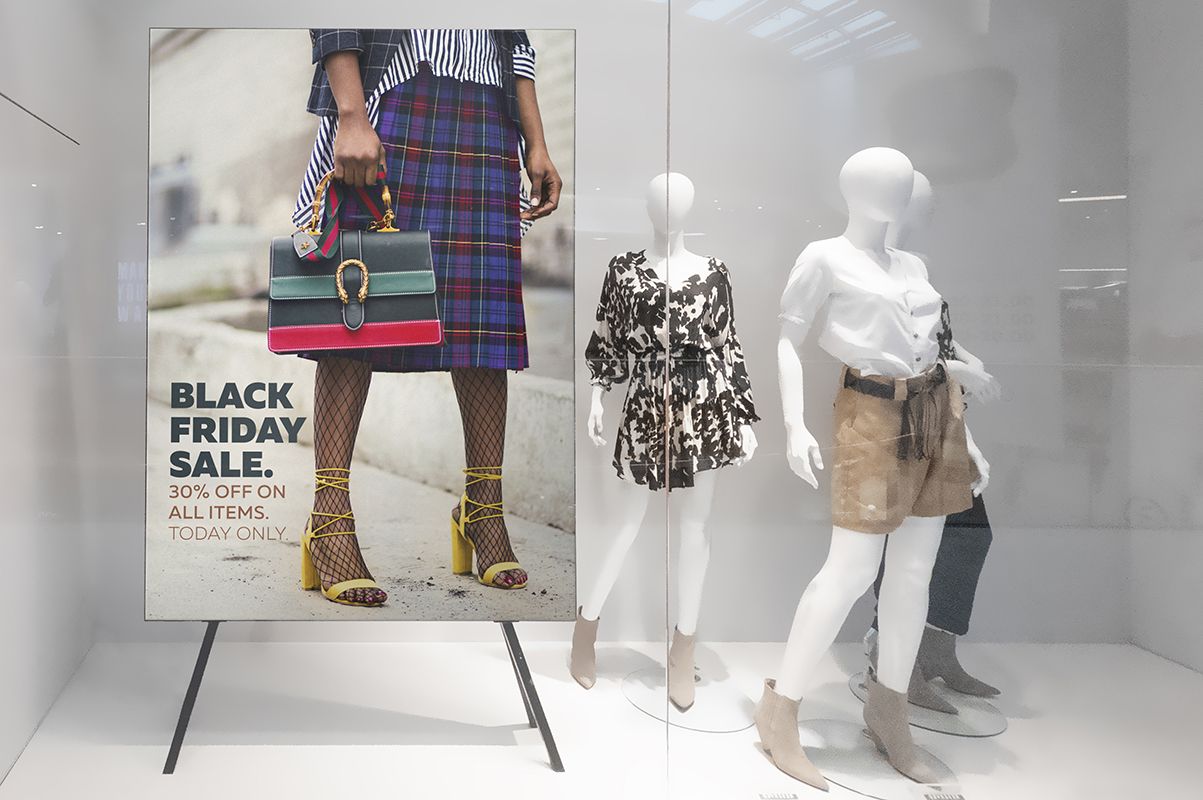 Posters
Posters can be very attractive promotional material. If they are framed, they can give off a high-end vibe. This is a great way to show the star of your sale. You can put one best-selling item in your store in the spotlight. If it attracts customers on regular days, imagine the interest when it is discounted.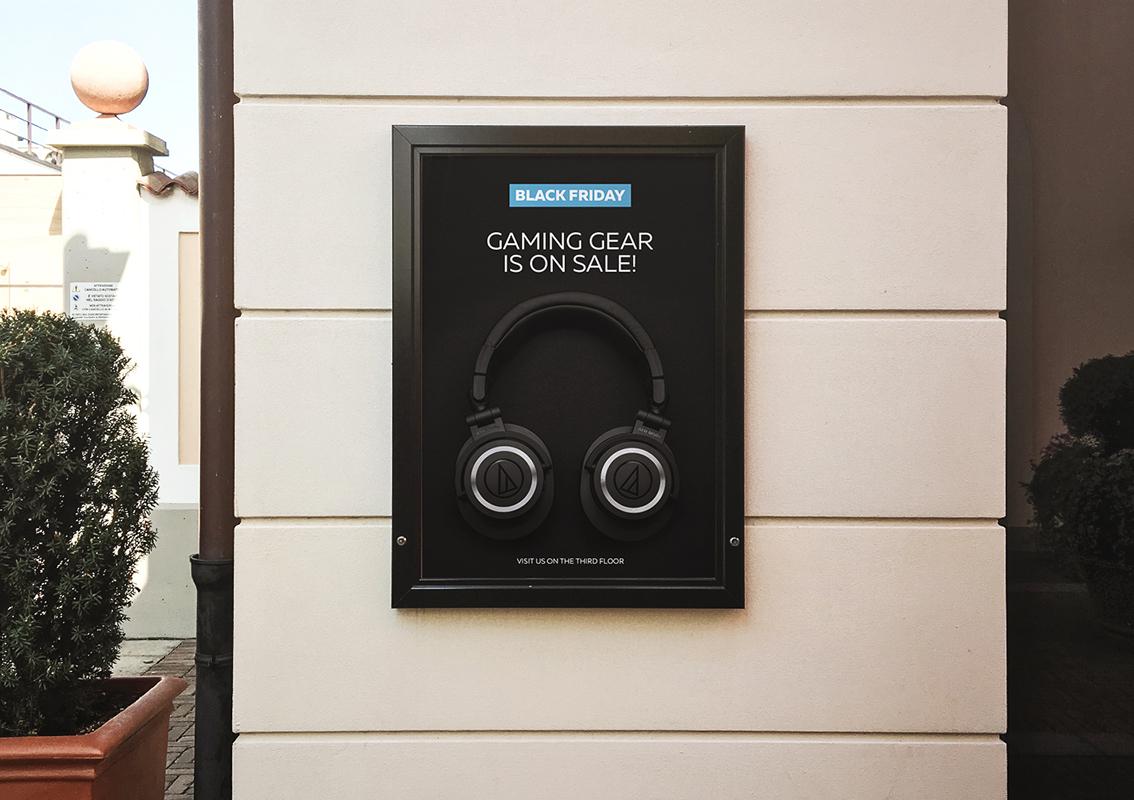 Window Cling
An informative window cling is always a good option when you have a special announcement, offer, or event in your store or cafe. You don't need to shy away from Black Friday if you own a restaurant. Offer your customers special deals for breakfast to give them energy for the long day ahead. Coffee, midday snacks, end-of-the-day treats... anything can be made into an attractive offer.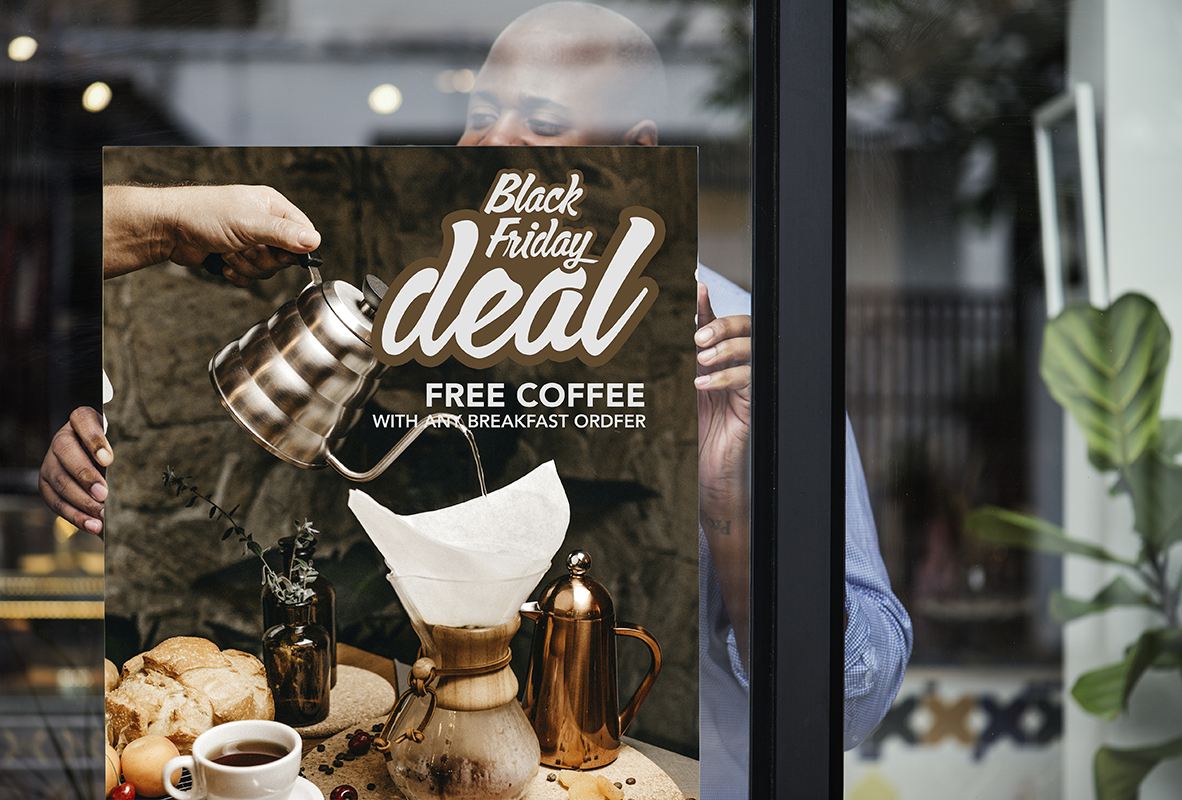 Hang Tags
Hang Tags are an excellent choice for emphasizing special offers throughout your store. They are small enough to be placed on each individual item you are selling. This is especially handy if the discount amount is different for various products. Plus, hang tags are inexpensive so they make a very good choice for promoting your deals without a big impact on your budget.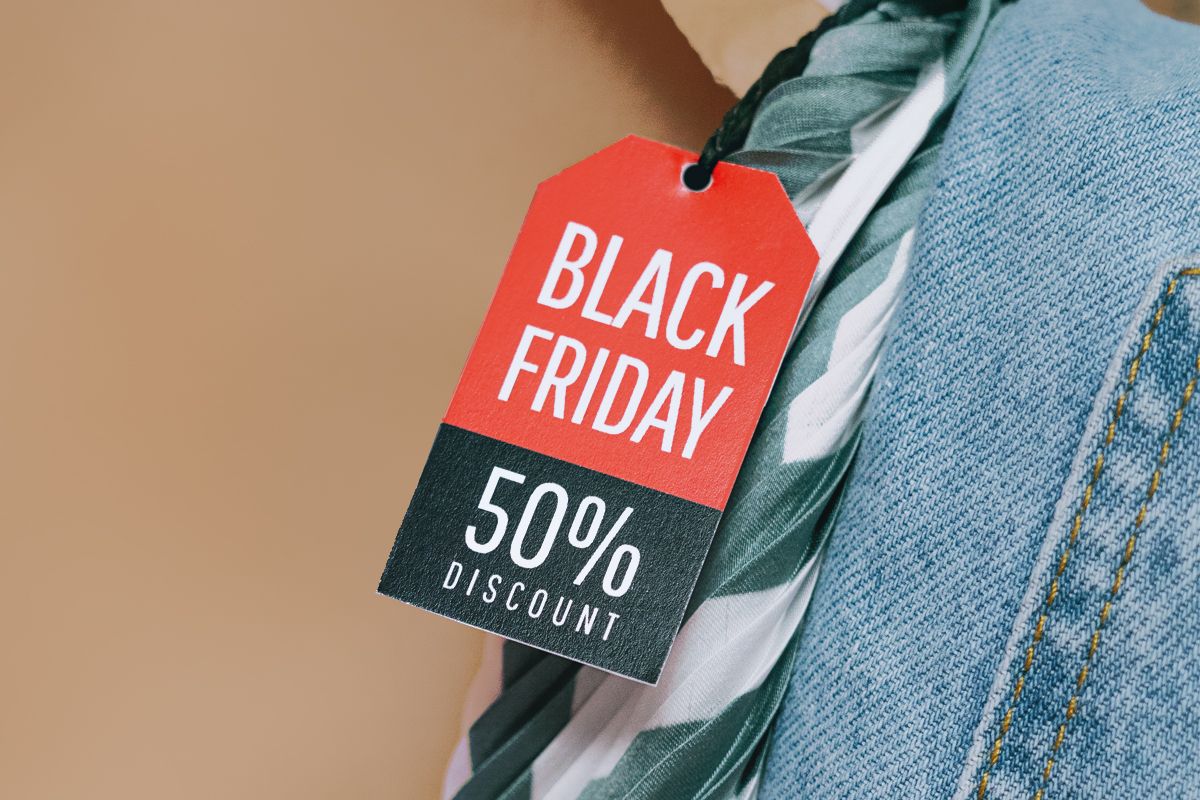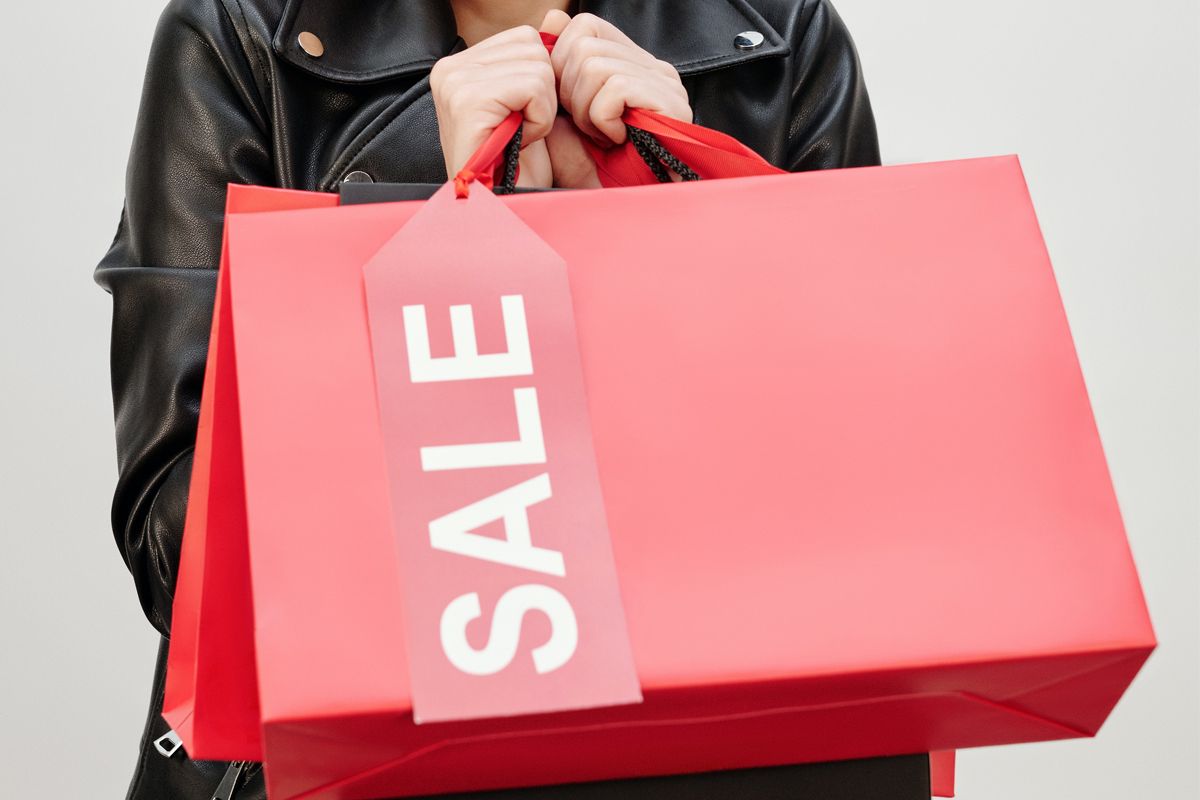 We hope our article helped you better understand what options are available to promote your 2022 Black Friday deals and how to use them to benefit your business.