What makes beautiful book editions so special? You may think it is design, but more than an excellent design is needed. There is another special ingredient…
What makes beautiful book editions so special? The first answer that comes to mind is - design. But is that answer correct? Yes, without the great design, there would be no beautiful book editions.
But... Have you ever heard anyone say, " I really want the digital copy of that wonderfully designed book!"? I know I haven't. So, the design is necessary, but not enough. This brings us to that special ingredient of exclusive book editions - print. Think about it. Print is what makes the design shine. As book lovers, we want printed editions. We want to hold that dream in our hands, to smell the fresh print... We want the whole experience. And print is what makes that possible.
Books are about words - yes. Words are what matter. That's true. And as serious book lovers, we should not care about the shiny facade, right?
Not right!
There's nothing wrong in wanting our favorite book's beautifully designed and skillfully printed special edition. Or any other book. Possibly all the books. :) I know I do.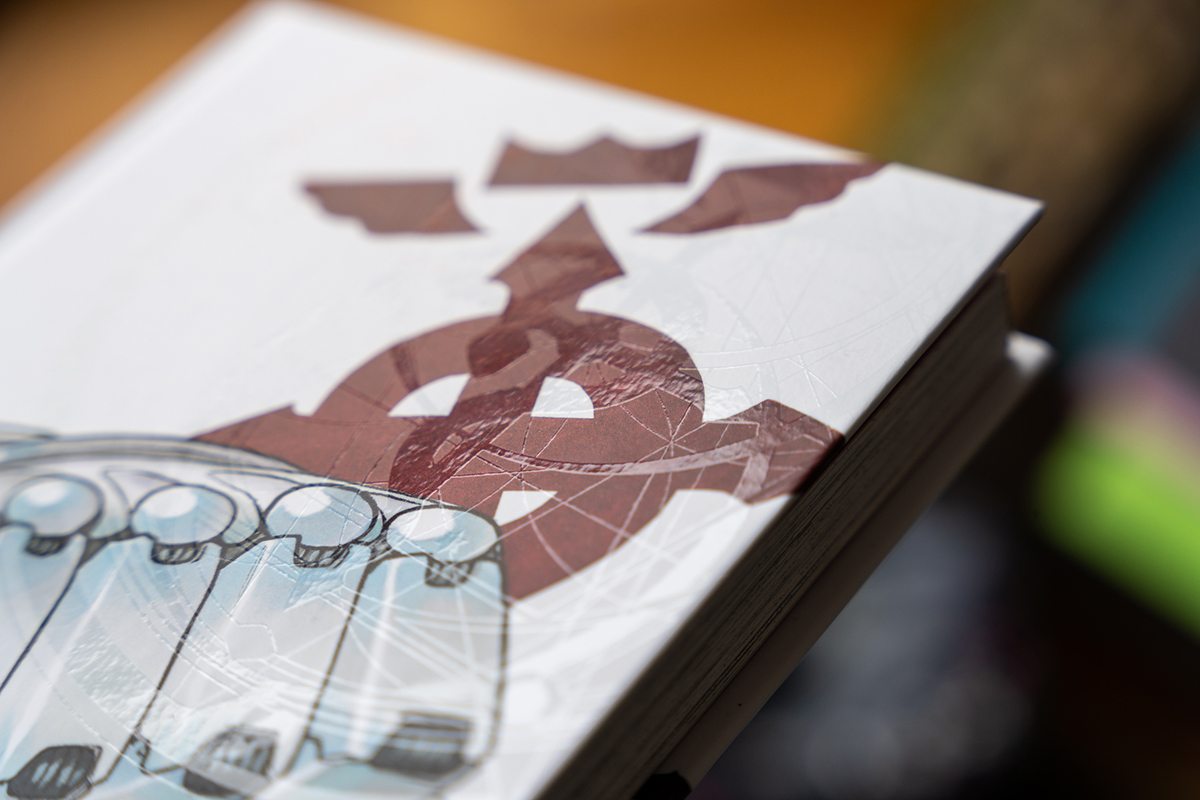 Fullmetal Alchemist: Fullmetal Edition, Vol. 1 by Hiromu Arakawa , VIZ Media LLC, 2018
As a kid, I had a problem accessing fantasy books. There was a publisher that made a cd with hundreds of fantasy books. I read some of them on a computer, and some I thought I would love printed on my home printer. And I enjoyed them that way. So it IS about the words. But, as soon as I got the chance, I bought exclusive book editions of the books I love. And I enjoyed them even more. Is that superficial? I don't really think so. I believe experience matters. And when it comes to books, design and print work together to enhance our experience and help us enjoy the words even more.
I do not show examples of very special editions, like The Folio Society limited editions. Not because they are not beautiful. They are. But their prices are through the roof. So, it is only logical that these books are high-quality.
I aim to show that quality print and beautiful exclusive editions are attainable and can be affordable.
Examples of Beautiful Book Editions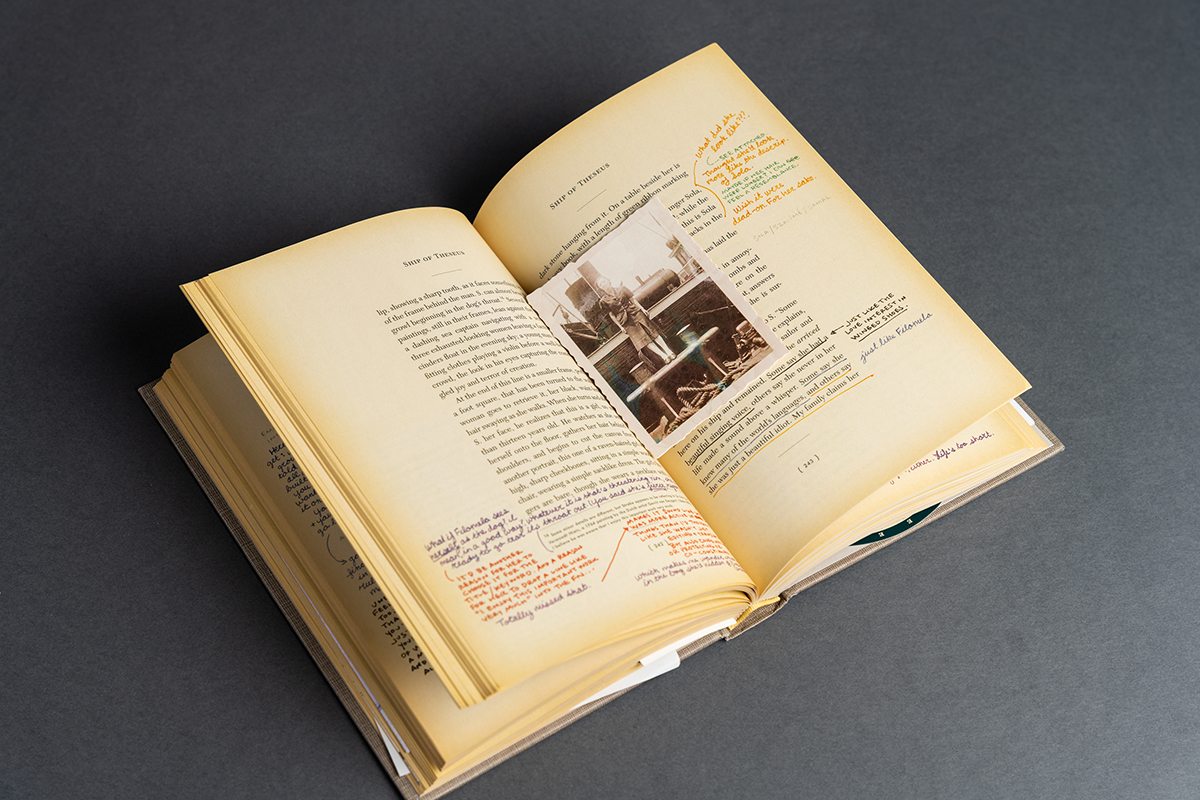 S. by J. J. Abrams and Doug Doerst, Hachette Book Group, Inc., 2013
This book is something extraordinary. It is not just a book but an experience. I have seen readers rate the story everything from one to five stars. But the experience of holding the book in their hands is almost exclusively rated 5 stars. And the points for that go to the design and print. But honestly, mainly to print.
S. is a story within the story. We have a "library book" that two students check out from the library and write to each other on the margins. And they do it multiple times. So, it took work to create this experience. But the designer and printer did a fabulous job with it.
Although this book is entirely new, the yellowish color of the paper makes it look like it spent years on the library shelf. Different "handwriting" on the margins makes distinguishing between two students' writing easy, and different colored ink makes it easy to track different read-throughs.
There are also inserts that the students left for each other while trying to solve the book's mystery, and they are part of the story.
So, S. is obviously about more than words. And the physical printed format makes this one-of-a-kind experience possible. No audio or digital format can offer a complete immersion in this story.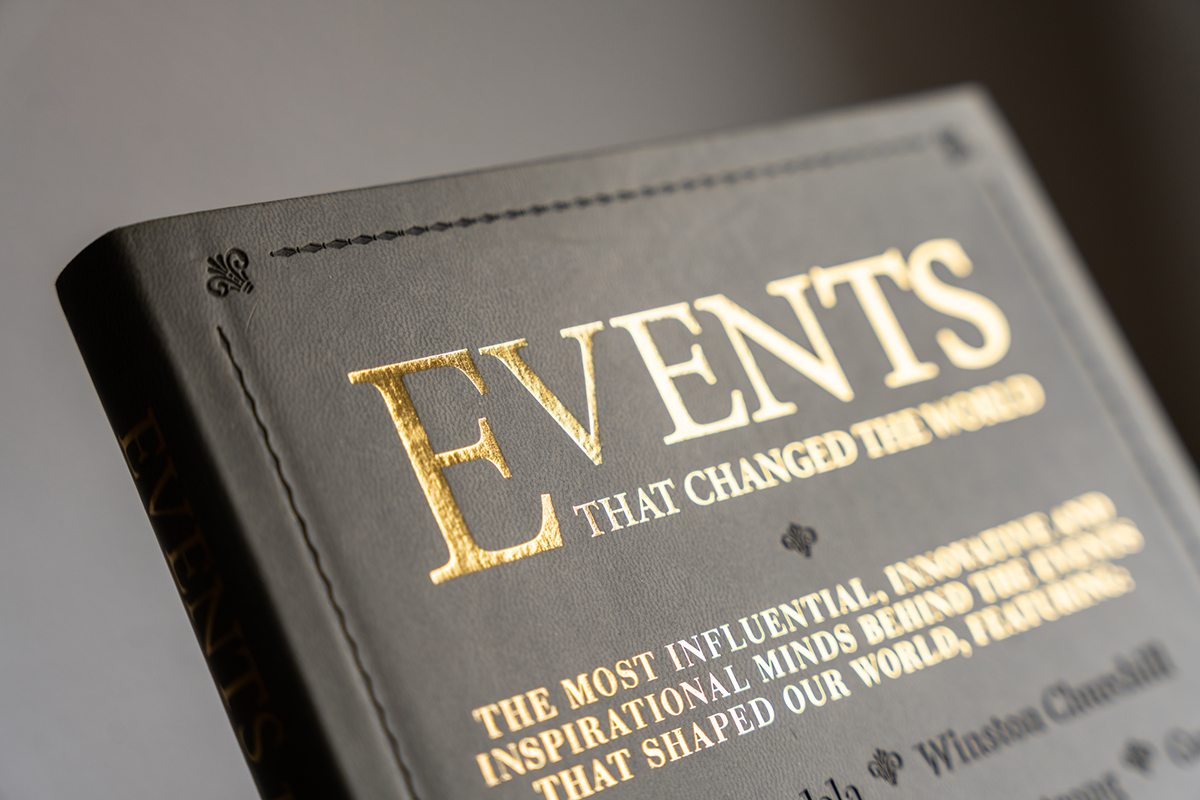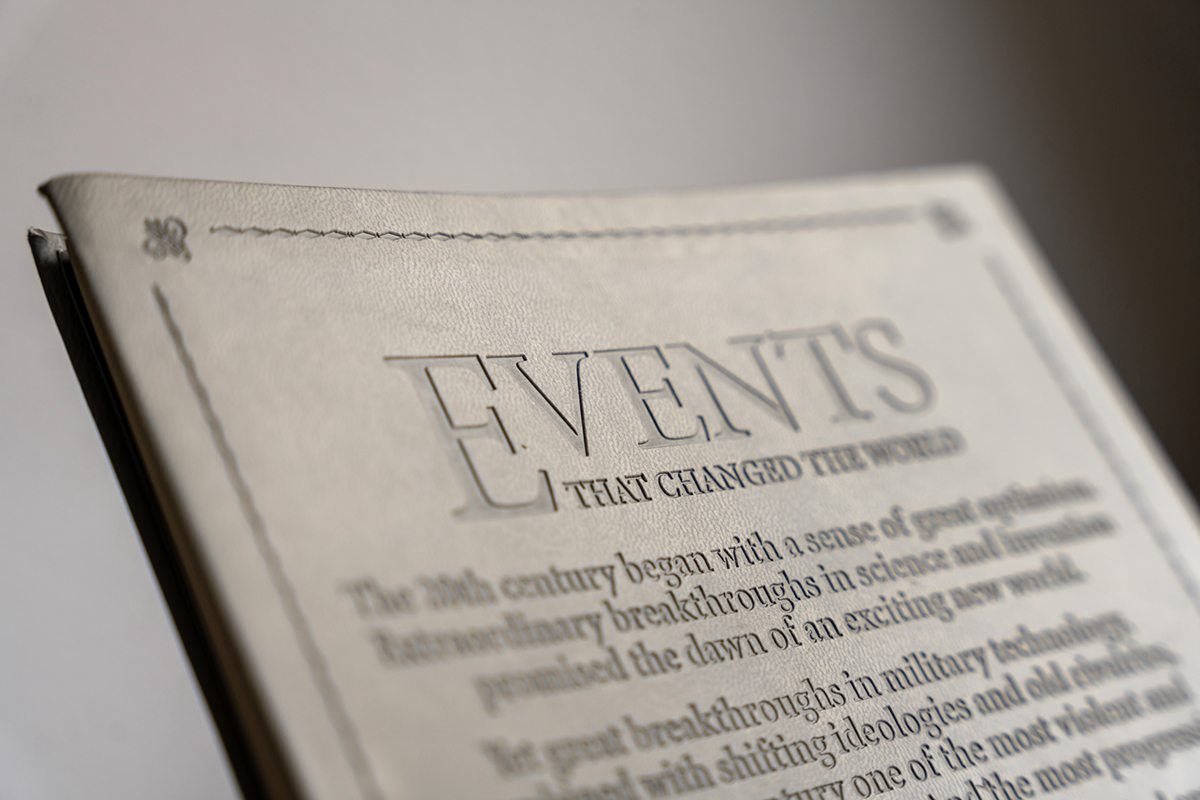 Events that changed the world, Bounty Books, 2018
The leathery look and feel of the cover make this book noticeable on the shelf. I walked past it a few times as I was looking for a different book, but in the end, I couldn't resist. Gold foil on the title and debossing used instead of the ink on the cover was calling for me across the bookstore. It is, to this day, one of the most unique covers on my shelves.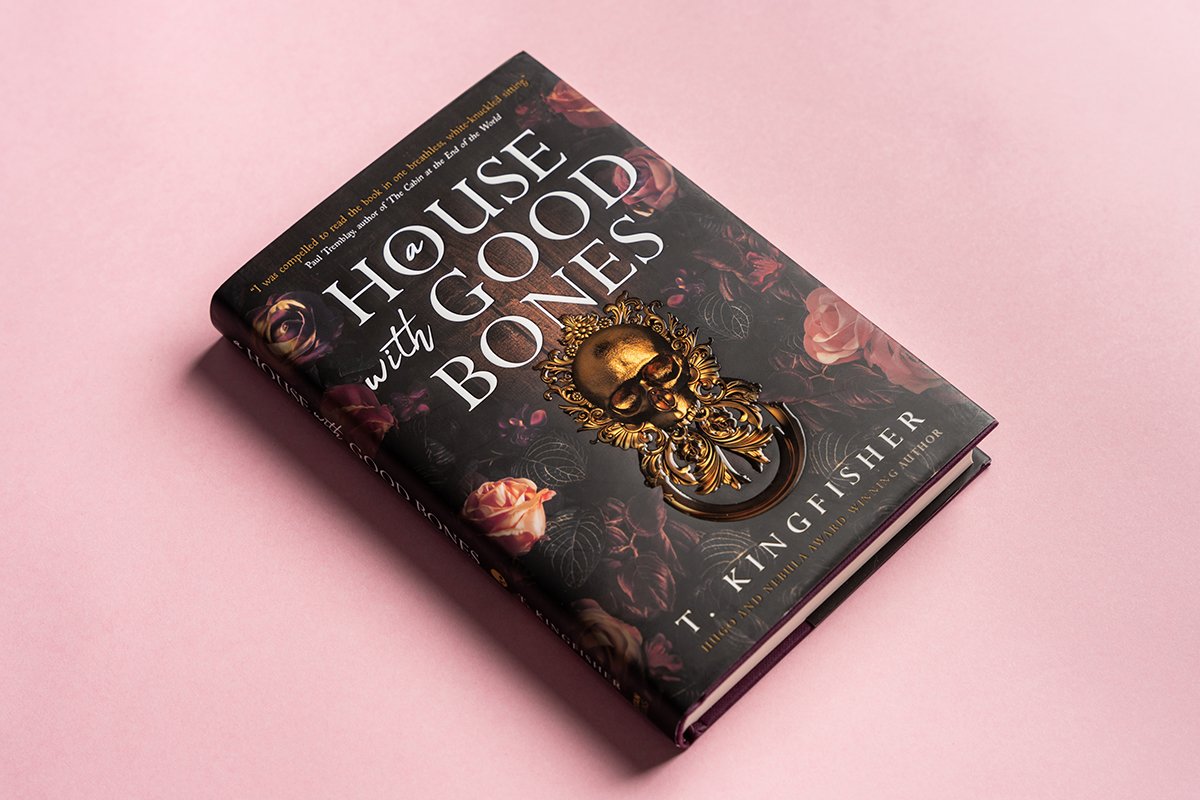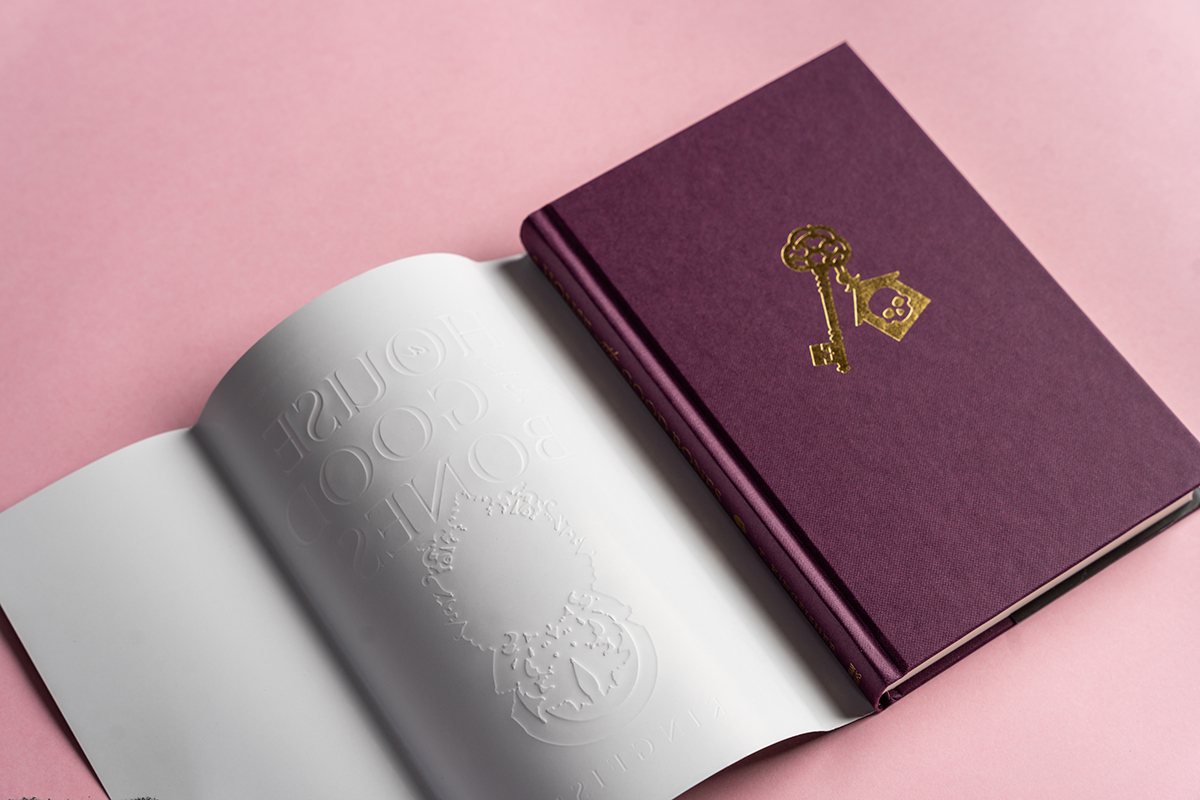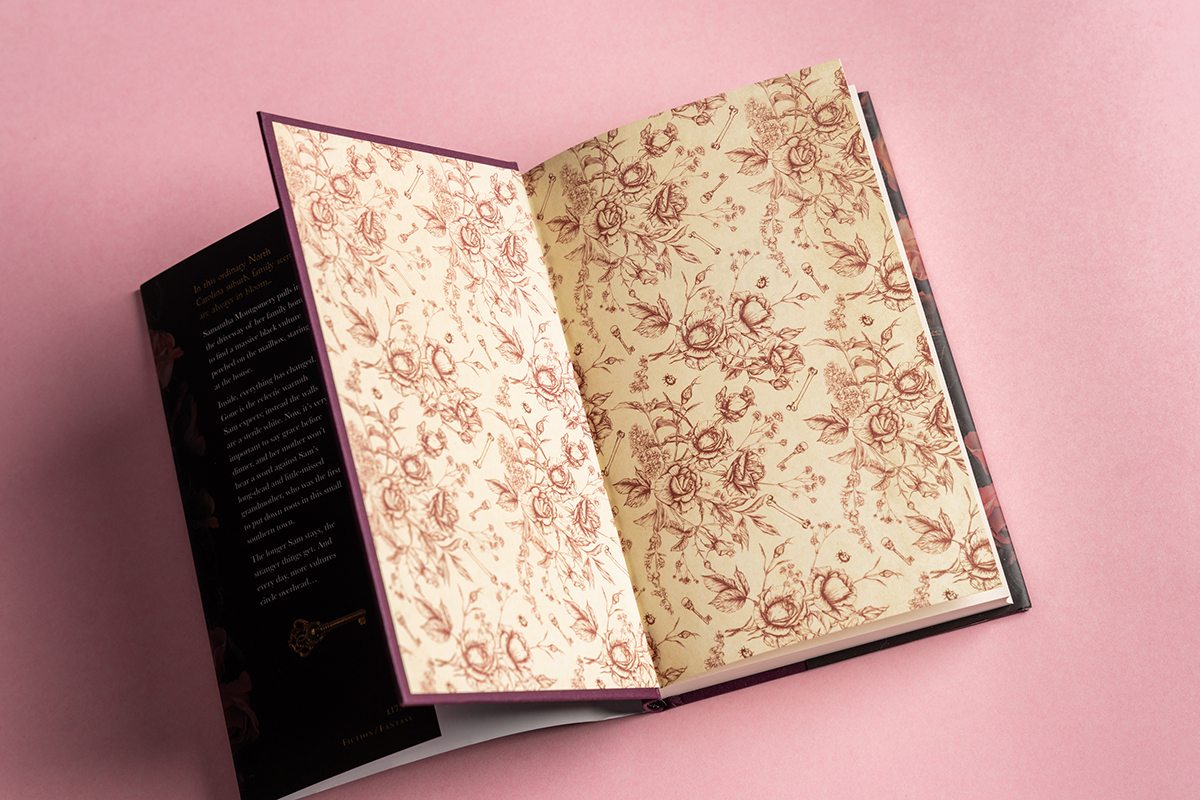 A House with Good Bones by T. Kingfisher, Titan Books, 2023
When creating exclusive book editions, there are many options you can choose from. You can use foil, embossing, print directly on the cover, or include beautiful endpapers. Or you can have it all. Why not? And if we are being honest, this one is just a regular edition. But it has a pretty special look, doesn't it?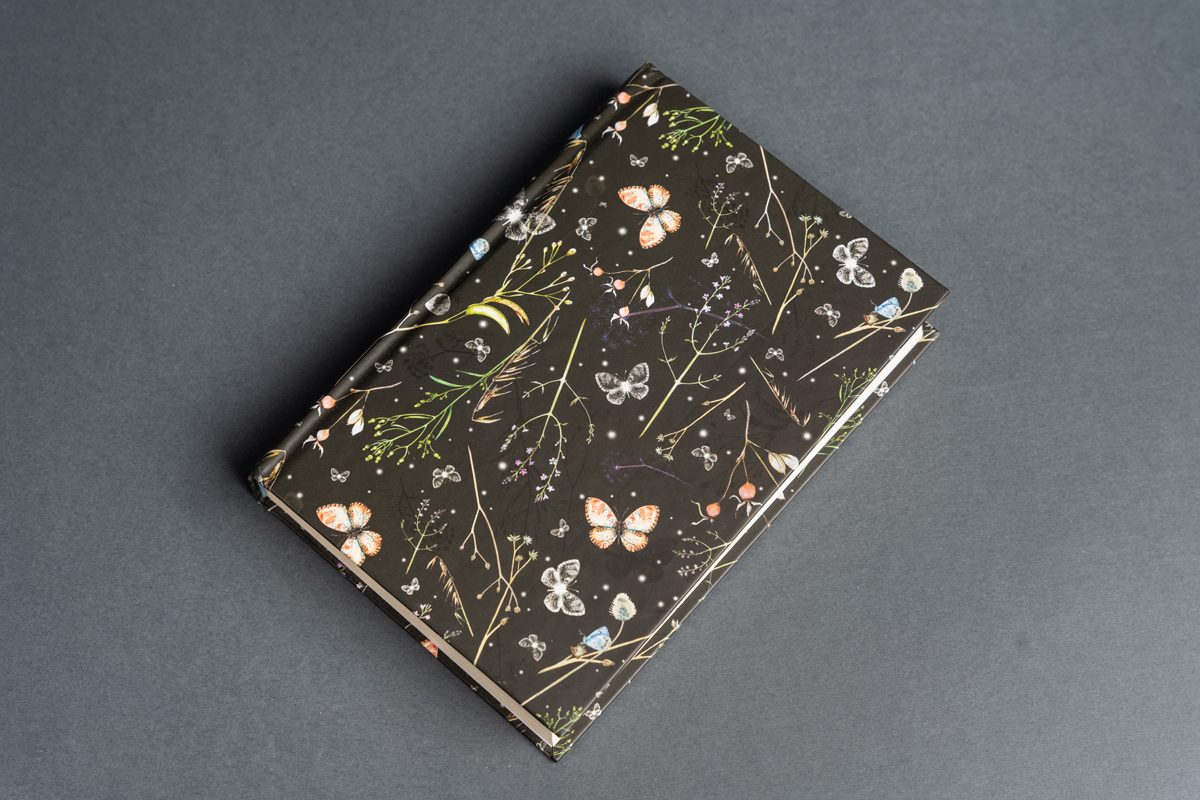 The Nature of Witches by Rachel Griffin, Sourcebooks Fire, 2021
The publisher decided to go with the print on the naked cover for this book. And the result is more than beautiful. You can tell how much I love it by the fact that I own the book. It gives off romantic vibes, and I do not read romance. Never. But I could not just leave it in the bookstore. It was too nice looking.
The Left Hand of Darkness by Ursula K. Le Guin, Penguin Random House, 2016
Sometimes less is more. This book is the proof. The silver foil goes perfectly with this shade of blue. And the title and the author are the only design on the cover. The result is perfect. I needed this edition of one of my favorite books with the foreword by the other one of my favorite authors. It is just stunning. I can say that it is one of the most beautiful editions of classic books, and it adds a modern vibe to the design. This probably attracts more younger readers than retro covers.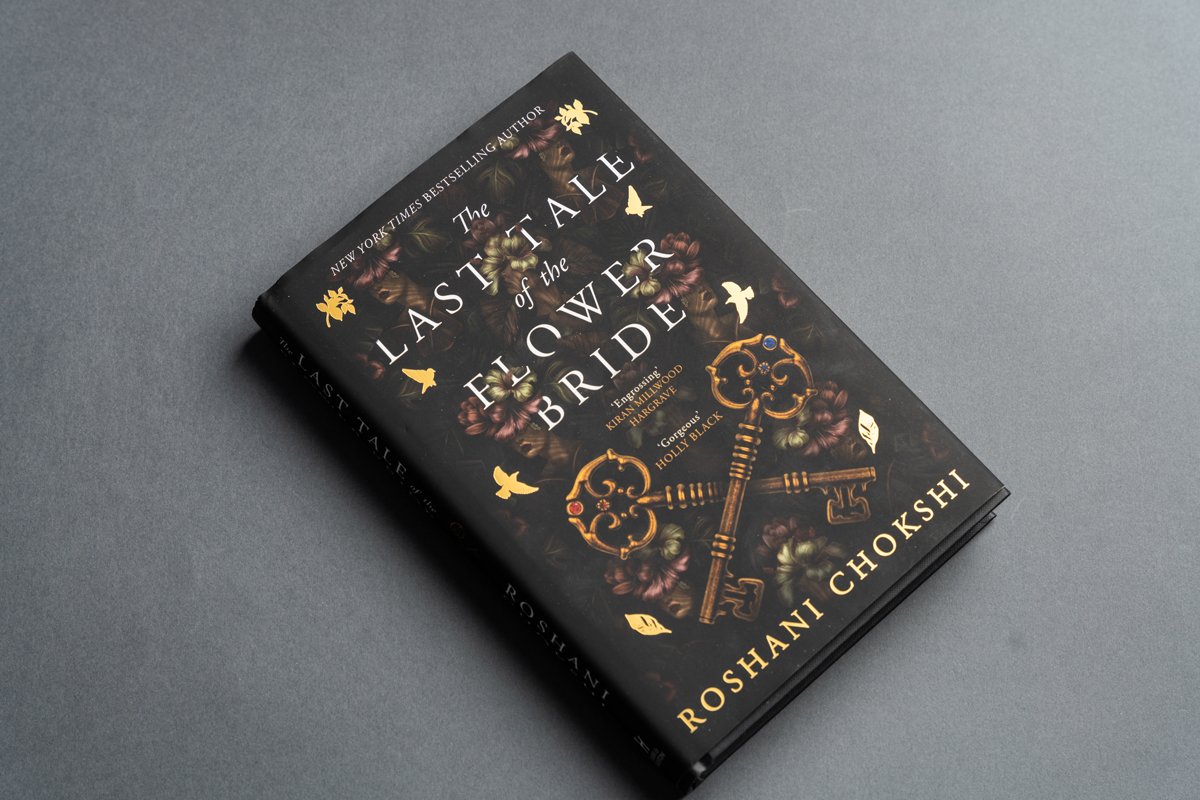 The Last Tale of the Flower Bride by Roshani Chokshi, Hodder & Stoughton Ltd, 2023
We all know the cover should fit the book's vibe, right? And this one is the perfect match. With the velvety feel of the sleeve, muted colors, and subtle gold foil details, we know what we are getting. It's gothic and a bit dark, isn't it?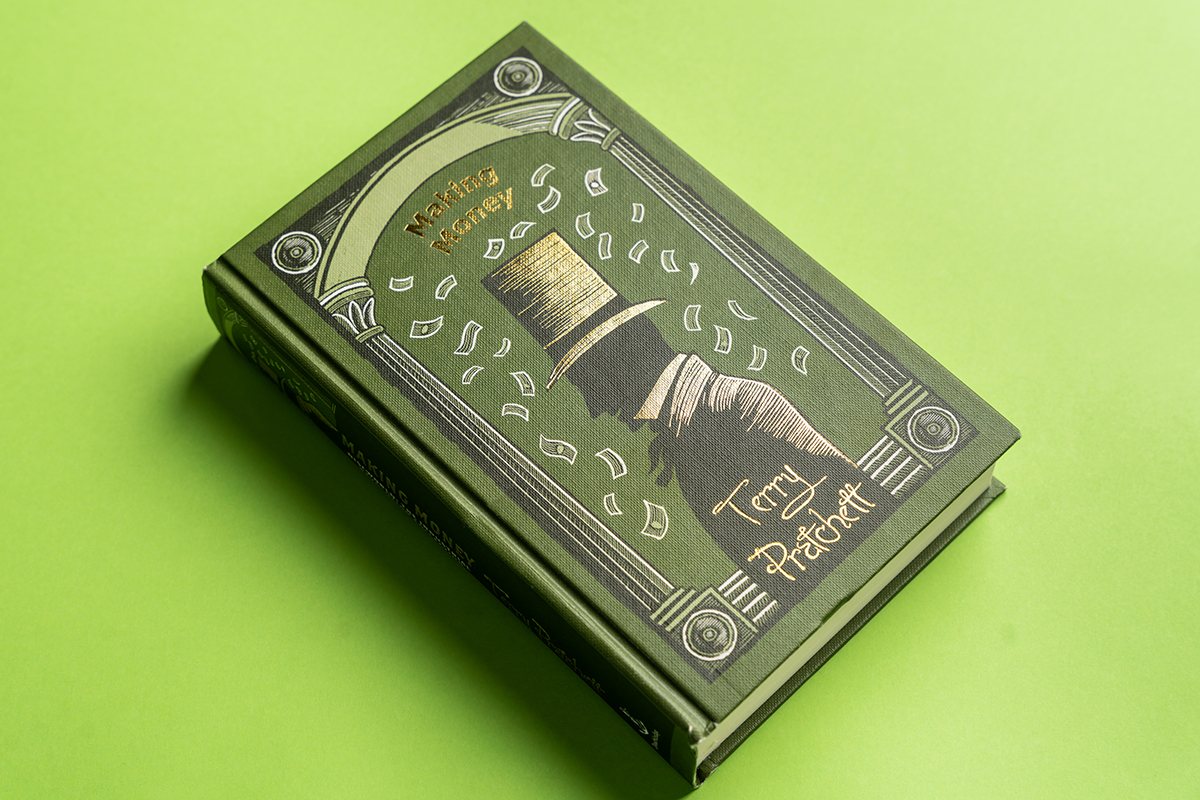 Making Money by Terry Pratchett, Penguin Random House UK, 2018
As the name suggests, these editions are meant for collectors. And with 41 books within the Discworld series, any fan of Sir Terry Pratchett's work will want the books to match on the shelf. Yes, they are funny and smart, whichever edition you choose, but these have the additional advantage of being very beautiful. :)
These books are masterfully printed and beautifully bound. The embossed canvas-effect covers have metallic foil detailing that adds a touch of style. And the matching design for the complete series ensures that the flow of your shelves is uninterrupted.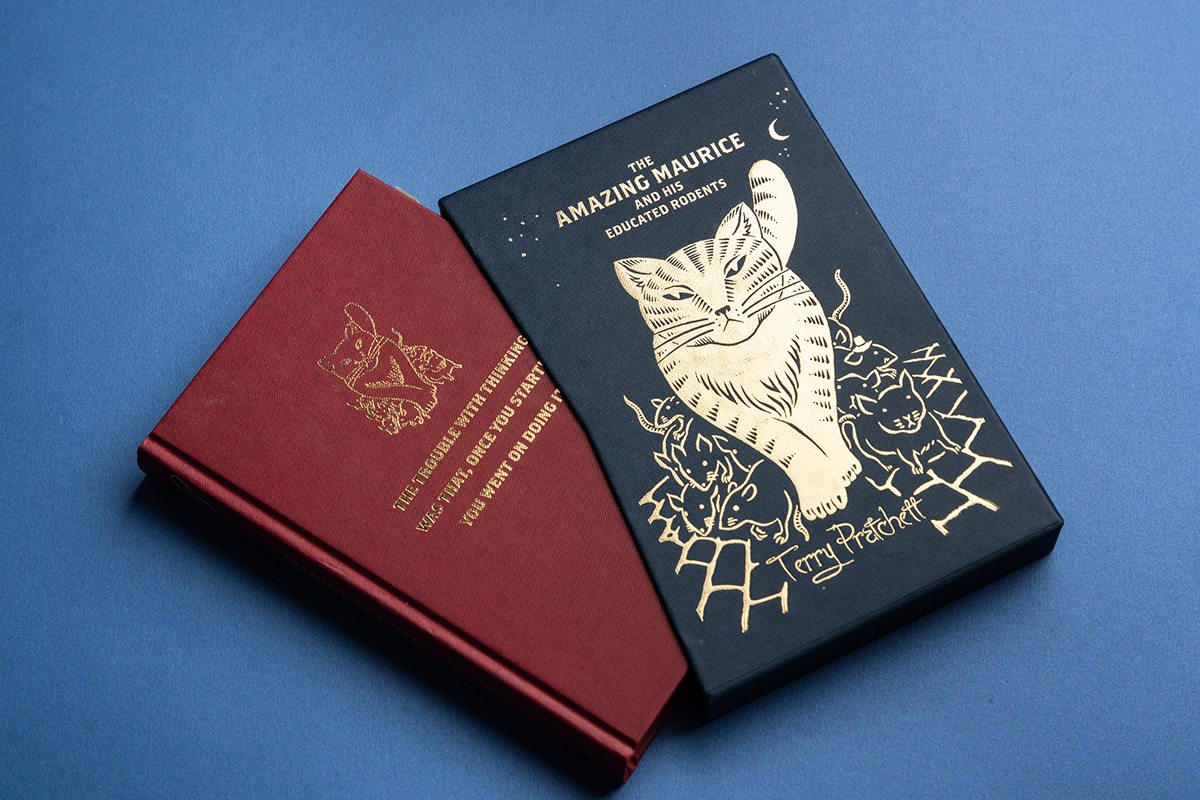 The Amazing Maurice and his educated rodents, by Terry Pratchet, Penguin Random House Children's UK, 2022
If you thought it can't get any better than Collector's Library editions, you were wrong. There is one step further than that. And it is called - the slipcase edition. The Amazing Maurice is one of my favorites. What's not to like about a witty and sarcastic talking cat that spends time with rodents?!
We have full coverage of the art with gold foil on the slipcase. And on the cover, we have a smaller image and the quote from the book, also in gold foil. Gold goes fantastic with the slipcase's deep dark blue and the cover's dark wine red. This book is an actual work of art.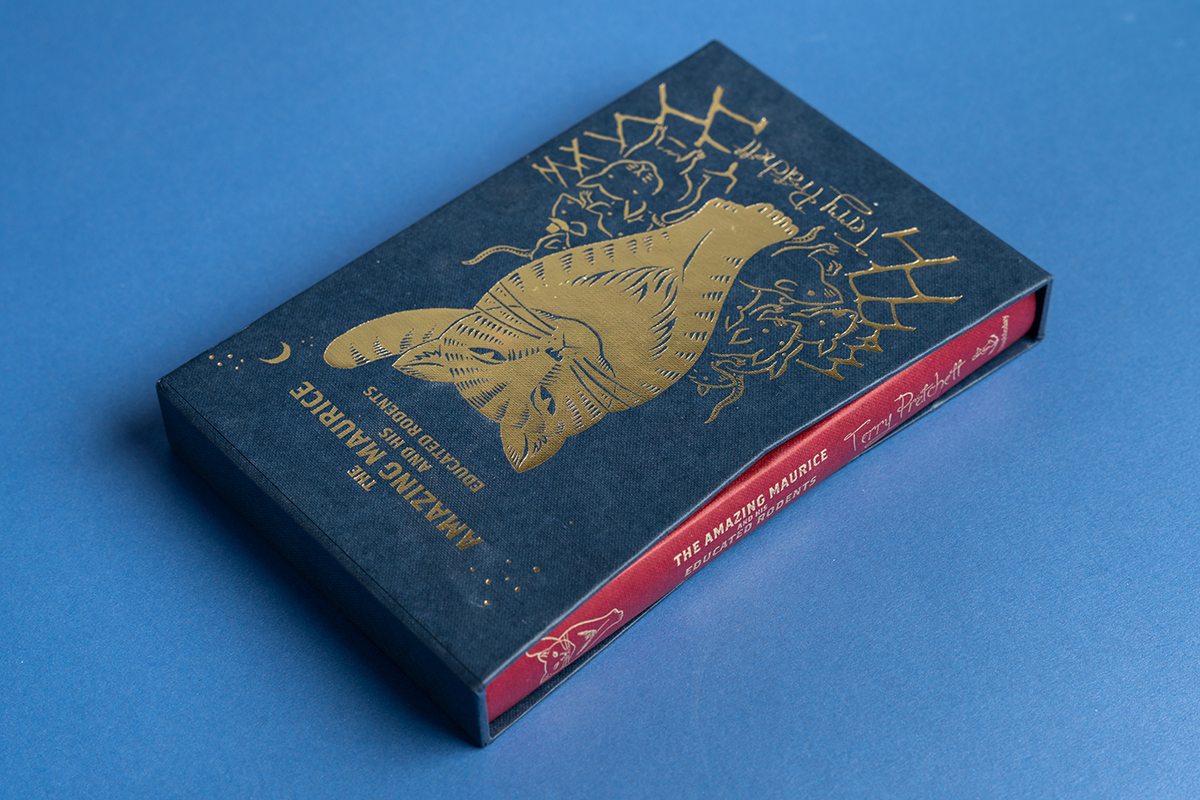 The Amazing Maurice and his educated rodents, by Terry Pratchet, Penguin Random House Children's UK, 2022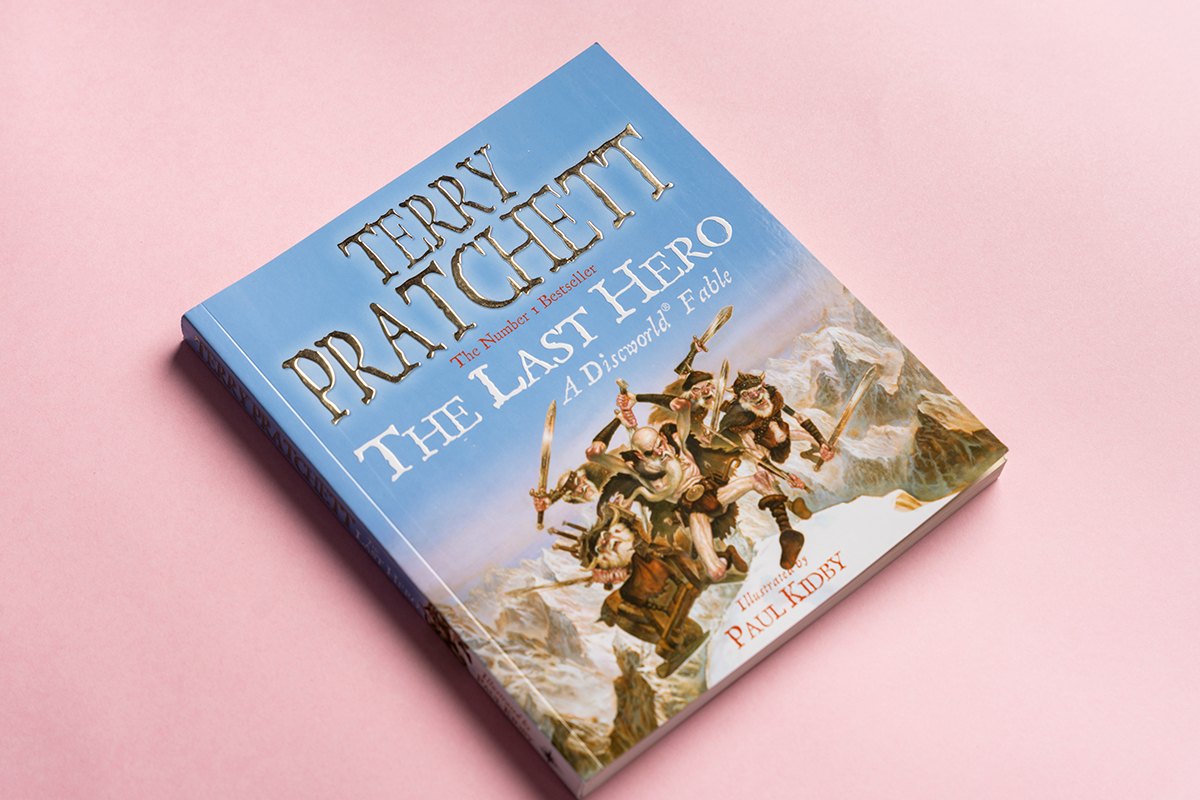 The Last Hero by Terry Pratchett, Gollancz, 2001
More often than not, we make a connection between hardcovers and exclusive book editions. Most of the special editions I own are pretty hardcover books. But there is no reason why softcover books can't be special editions. This book has it all - quality paper, gold foil, embossing, full-color print... By the way, can you guess who one of my favorite writers is by now?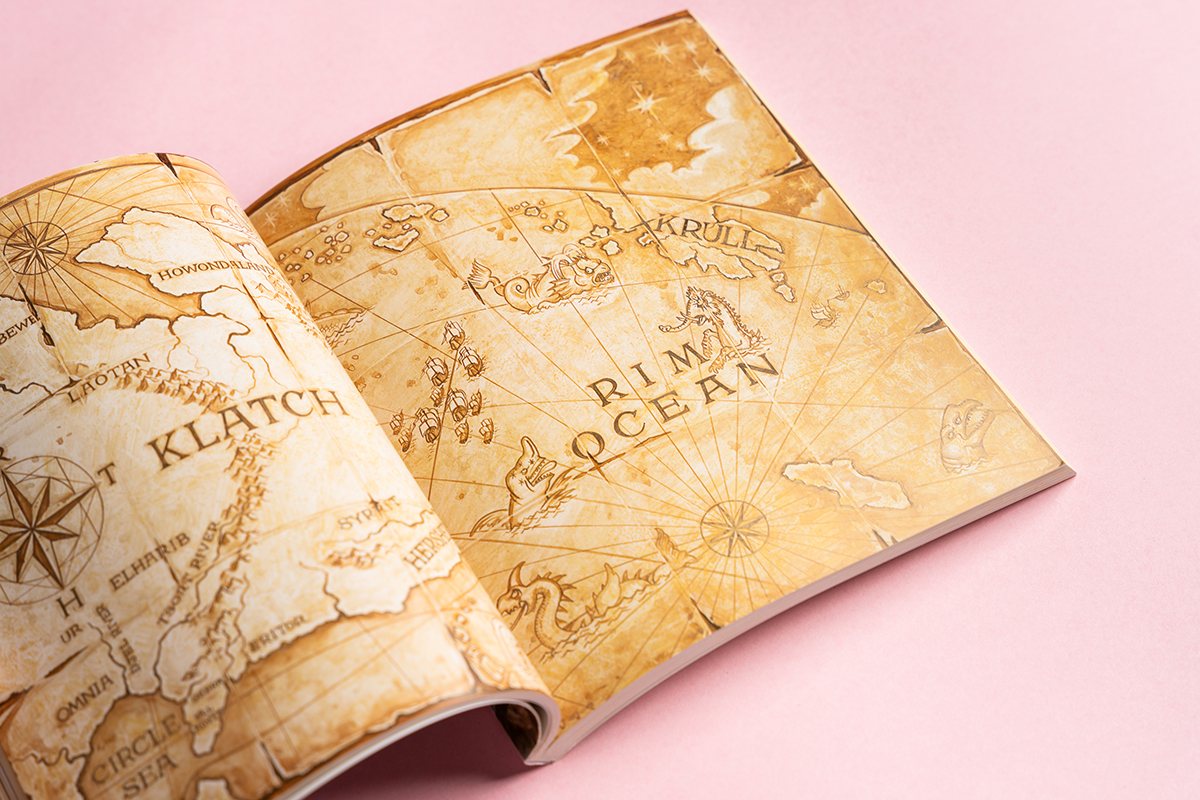 The Last Hero by Terry Pratchett, Gollancz, 2001
Pride and Prejudice by Jane Austen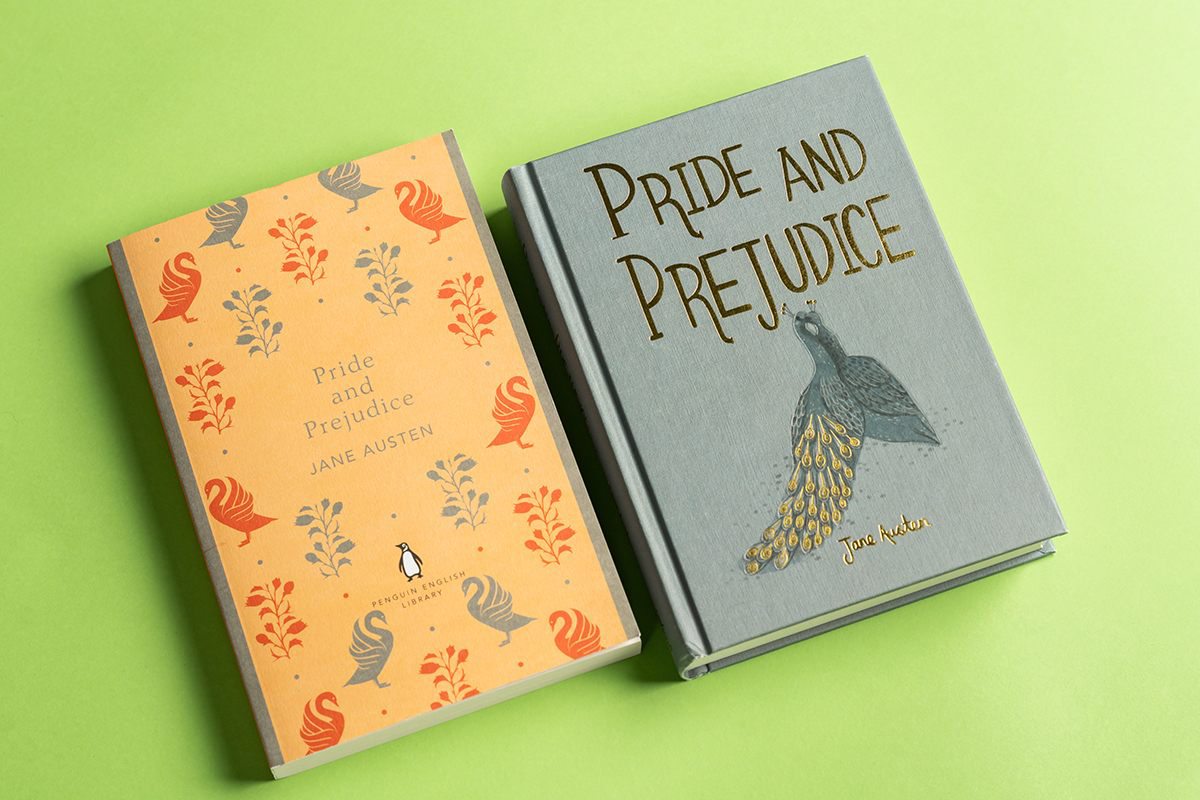 Pride and Prejudice by Jane Austen - Left: Penguin English Library Edition, 2012; Right: Wordsworth Collector's Edition, 2021
Pride and Prejudice is one of my favorite books. Jane Austen wrote perfect character studies. So, it is not surprising that I have two beautiful editions of this one. Both perfect bound and hardcover are well-designed and very lovely looking. This is the reason I can't give up any of them. I do not own multiple copies of other books. At least, I think I don't. But I will forgive myself for this one. The words inside are the same, of course. But the vibes of the covers are so different. And somehow, they are both perfect for this book. This is one of the mostly mentioned classic books with pretty covers that I have seen around. And the hardcover one is part of the collector's edition set. I couldn't not buy the whole set just because I already own one of the books.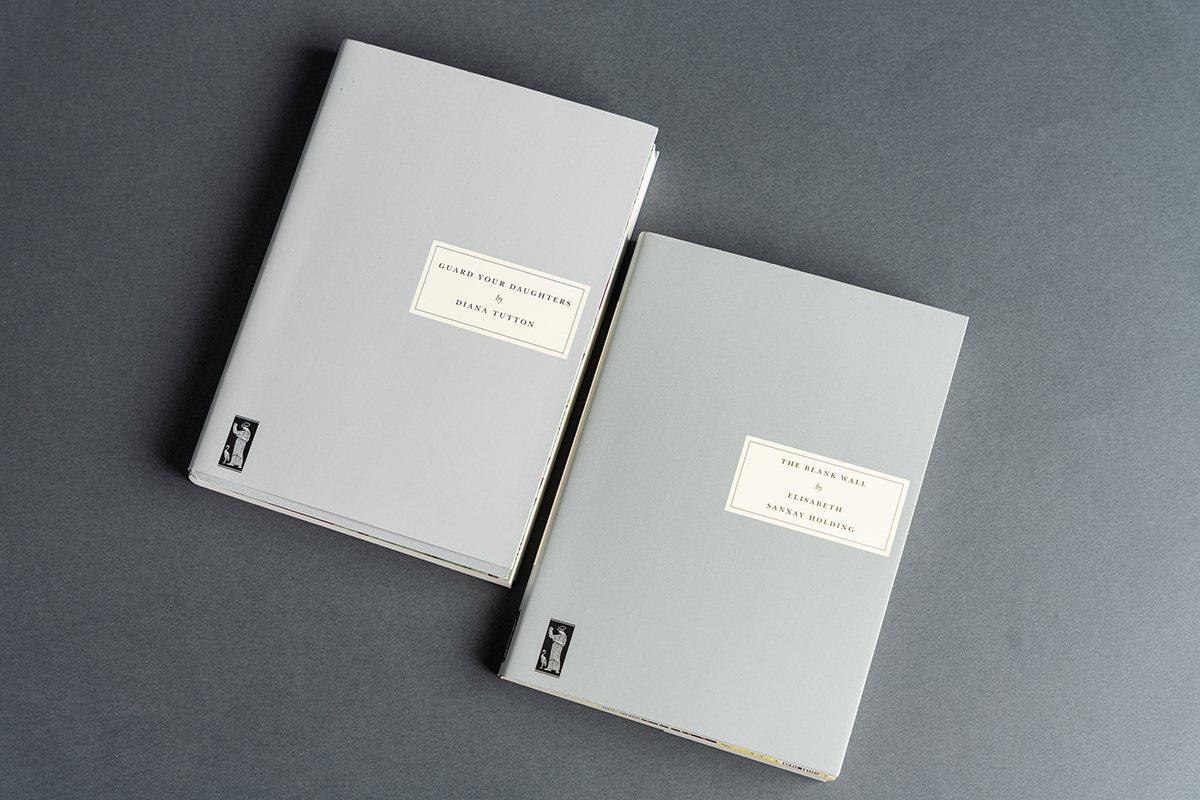 Two books by Persephone books - Left: Guard your daughters by Diana Tutton; Right: The Blank Wall by Elisabeth Sanxay Holding.
Persephone Books is an excellent example of making all your books exclusive edition books. There is an elegant gray jacket sleeve on every book. And they all look the same. But the endpapers are what makes these editions unique. Every book has a pattern from the year it was first published on the endpapers. They are only doing reprints, so you will not find any trending titles in their catalog, but their choice of "not so much mentioned" books is fantastic.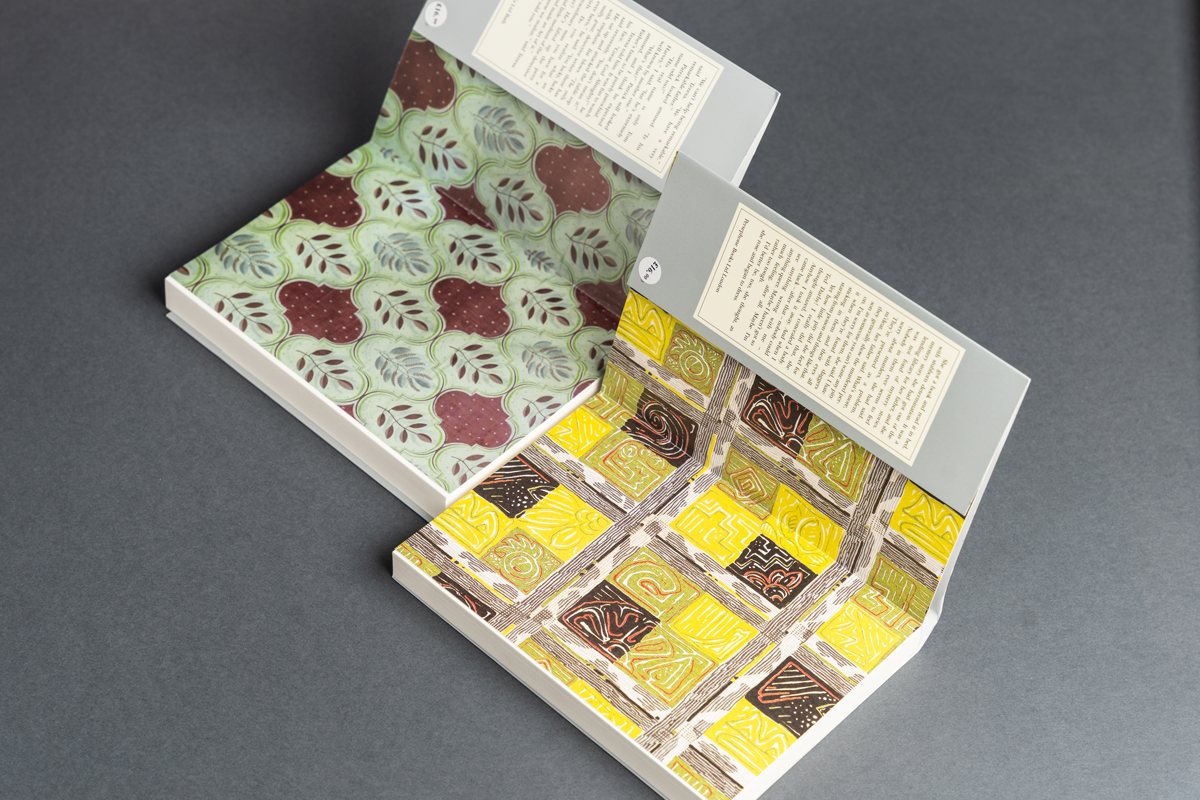 Two books by Persephone books - Up: Guard your daughters by Diana Tutton, 2017; Down: The Blank Wall by Elisabeth Sanxay Holding, 2003
Planners and notebooks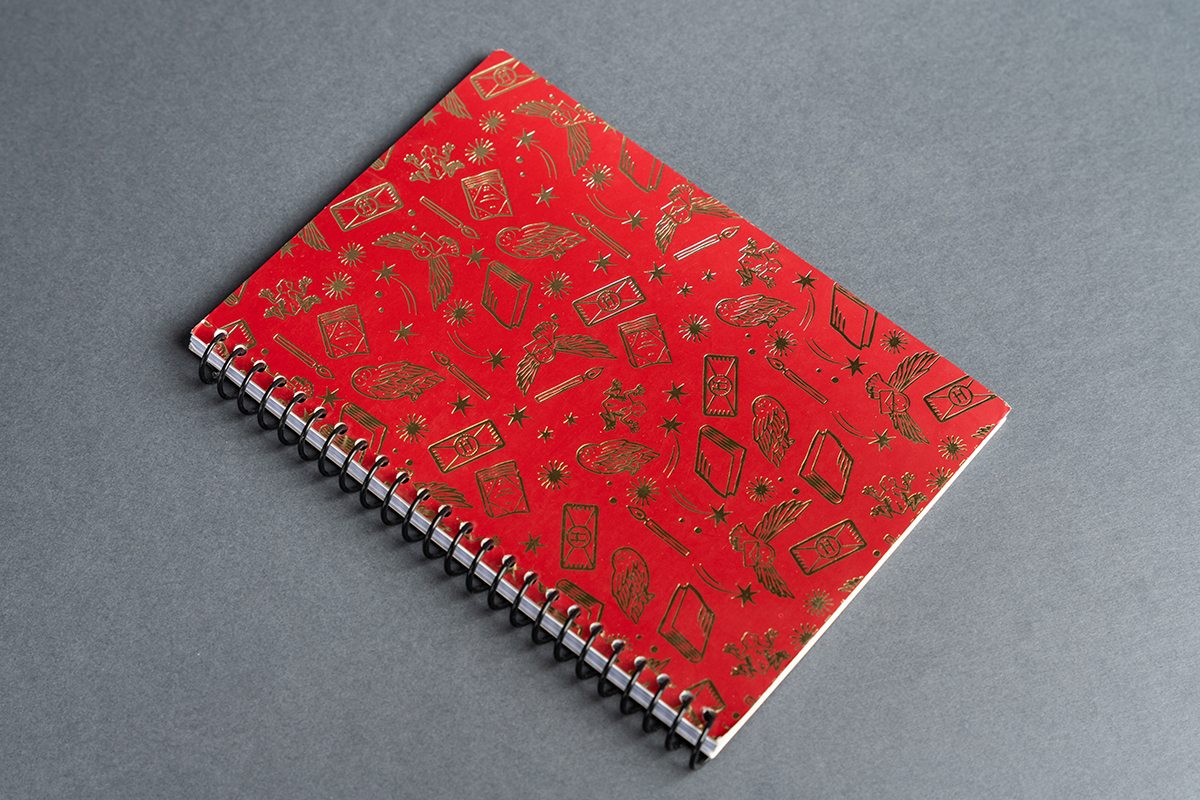 We have mentioned hardcovers and softcovers so far. But what about coil-bound planners and notebooks? There is no reason not to make them exclusive editions too. Foil and embossing are miracle workers when it comes to high-end look.
I hope you have enjoyed this article. Whether you have come here looking for nice-looking books (maybe you already have some of these in the cart on your bookstore's website), as a designer looking for inspiration, or perhaps a writer looking for ideas when the time comes to print your book, I hope you like the choice of my favorites. Some of these are not the special editions. They are just regular, very well designed and beautiful book editions. But that was the point I wanted to make. You do not have to spend a fortune to make your book look great (or to buy one). You can, if you want an even more exclusive special edition. But you don't have to. Let us know your thoughts, and share your beautiful books with us.