You should experience some holiday magic this winter. This is why we have chosen some Christmas packaging design inspiration for you.
Every holiday season, companies try to offer their customers some kind of unique Christmas experience. It doesn't matter if it is done through a complete product packaging change or adding some holiday elements. We all need some Christmas packaging design inspiration to help us get started.
Remember that you create a unique experience for your customers with a combination of your product, packaging, and their relationship with the company. It will be a plus if your packaging design can be one of a kind, completely custom, and revolutionary. But it doesn't have to be. You don't need to create something never seen before.
Some elements are always used in holiday packaging for a reason. They are symbols of the jolliest season of all. Seeing Santa, the Christmas tree, snowflakes, presents, and candies bring warm and fuzzy feelings. And the holiday season is all about love and caring. Those feelings are universal. Your customers just want to know you care. Small details can make a big difference. It doesn't have to be a grand gesture. Using red, green, and gold and writing "Merry Christmas" really are enough.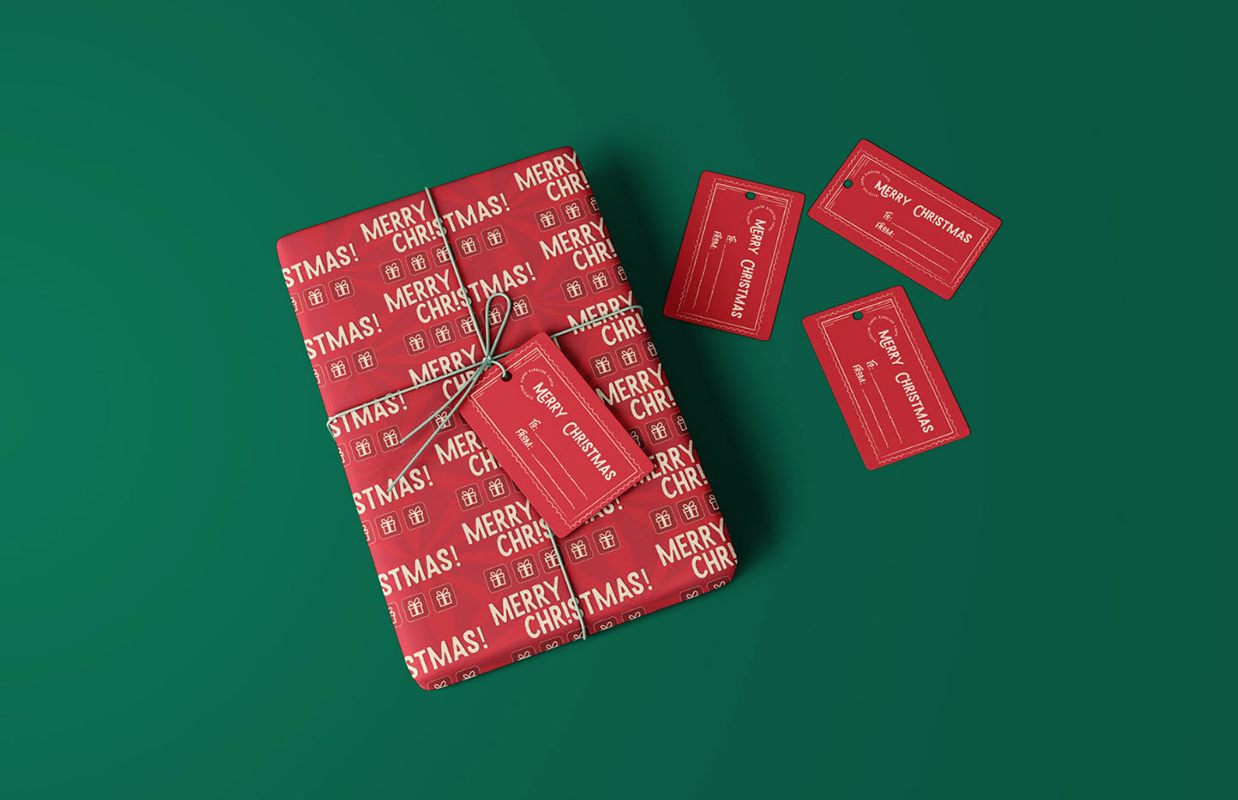 Christmas Packaging Design Inspiration
Fully customized product packaging
Advent calendar
The perfect example of complete packaging customization is the advent calendar. They can be big or small, with high-end products or inexpensive trinkets or chocolates. They make for a fun long-term experience. And the best thing about them is that you can use them to showcase different products. If you are selling tea or chocolates, you can add different flavors. For perfumes or self-care products, small testers are a great option. Small pieces of jewelry can also be put into advent calendar boxes.
You can make them as simple or complicated as you like. For less expensive options, a fun Christmasy design is a good choice. One larger two-part box with smaller boxes inside usually works well for more high-end products. The design should reflect your brand and be recognizable.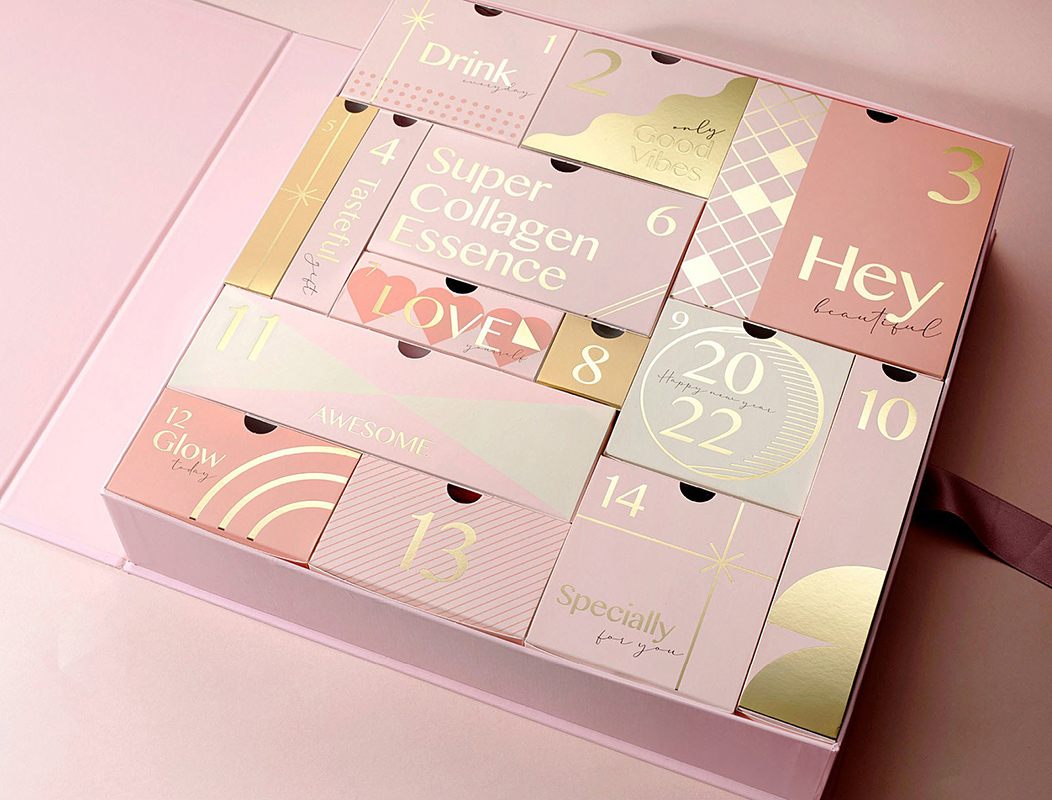 Custom boxes
Custom packaging for holidays might not be an option for everybody, but it is worth considering. It will make your products recognizable on the shelves and also a perfect choice for holiday gifts. Creating as effortless shopping experience as possible for your customers will make your brand one of their favorites.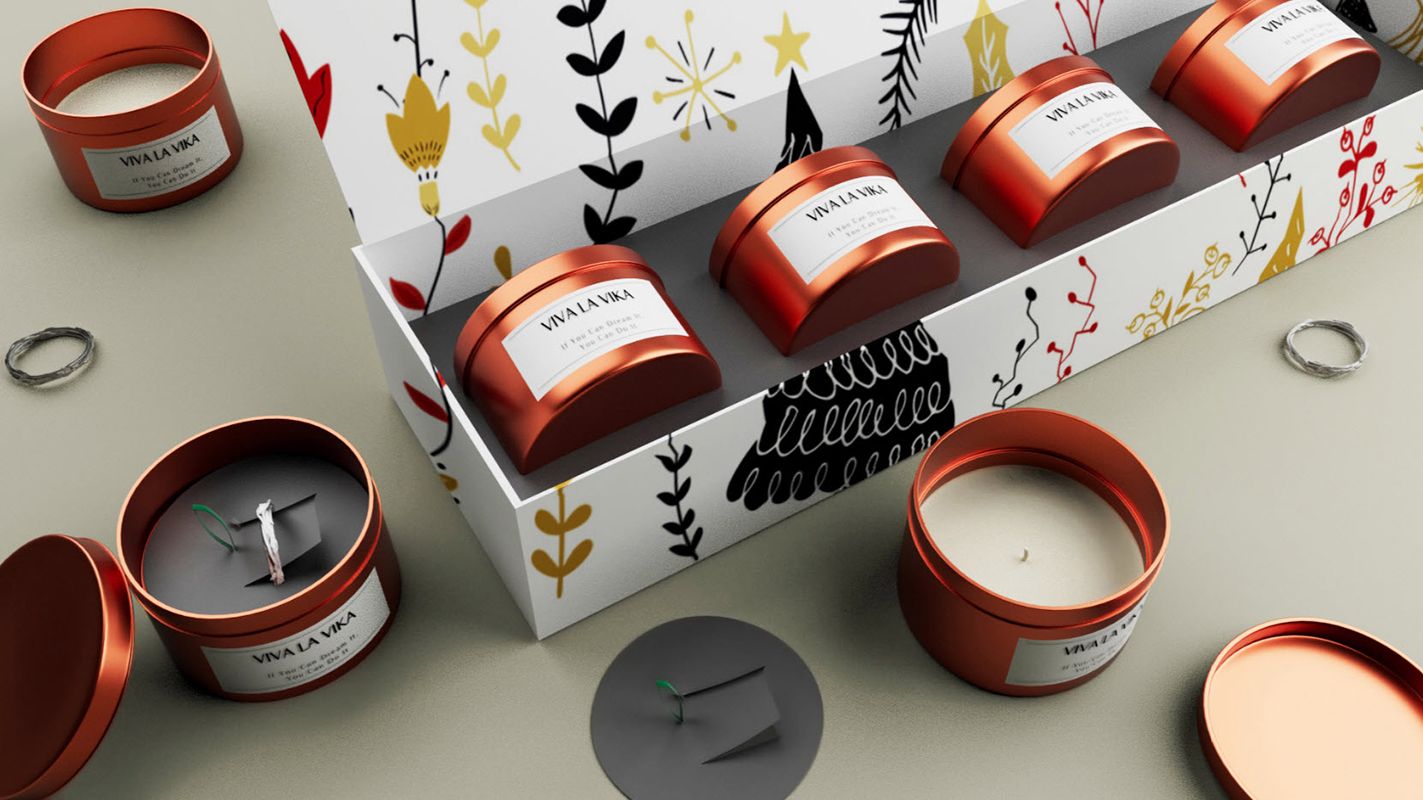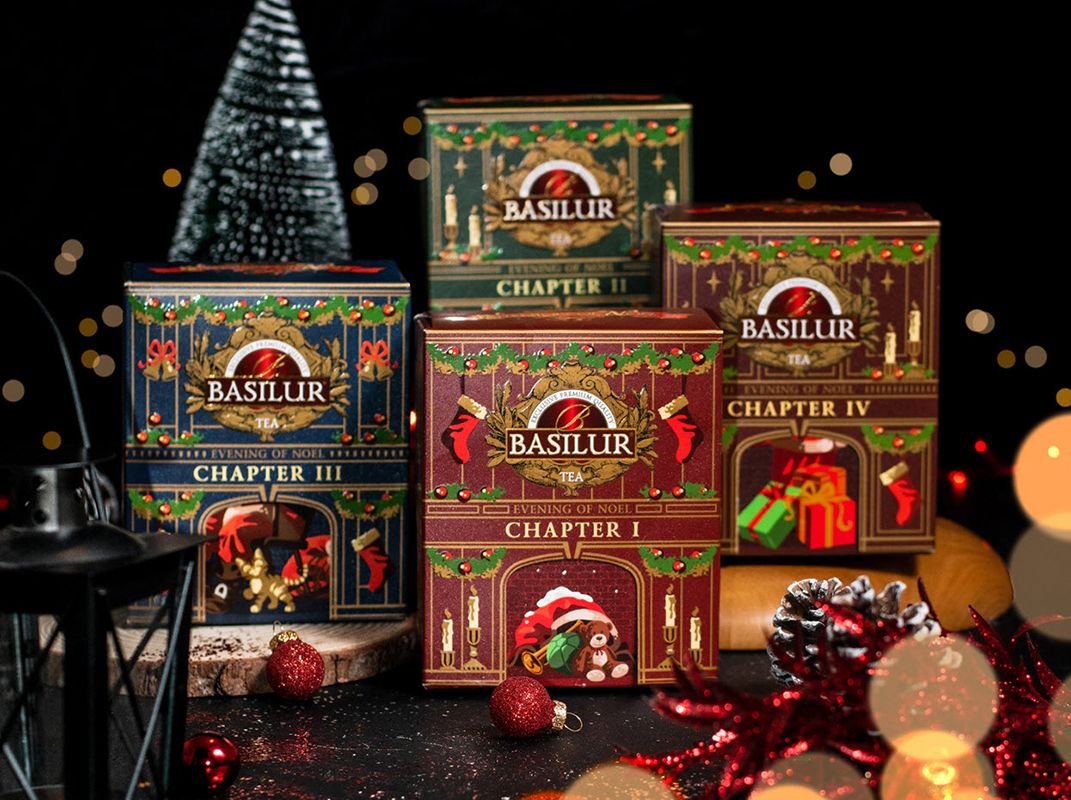 Christmas Packaging Design Inspiration - Add Some More Flair
Wrap it up in Christmas
What I love about the holiday season is that an almost infinite number of choices will work. Depending on your brand and target audience, you can make your design as simple or elaborate as you like. I am usually a big fan of simple designs and advocate for "less is more", except for holidays. During the jolliest season, I like everything. Elegant and simple. Yes. Glittery and crowded with details. Also yes! Any and every holiday design I see works for me. However, not every design will work for every brand and every product. This is to say that as long as you keep your target market in mind, it is ok to keep it simple or go all in on the details. Stay true to your company vision, and your customers are sure to recognize that effort.
Wrapping paper is an easy and inexpensive way to customize your packaging and give it a holiday makeover while keeping the original packaging.
Below we have two very different designs. The first one has simple geometrical snowflakes without too many details or colors. The other one is very detailed and colorful. Whether you like one or the other more is a matter of preference. The important part is that they both evoke holiday feelings perfectly.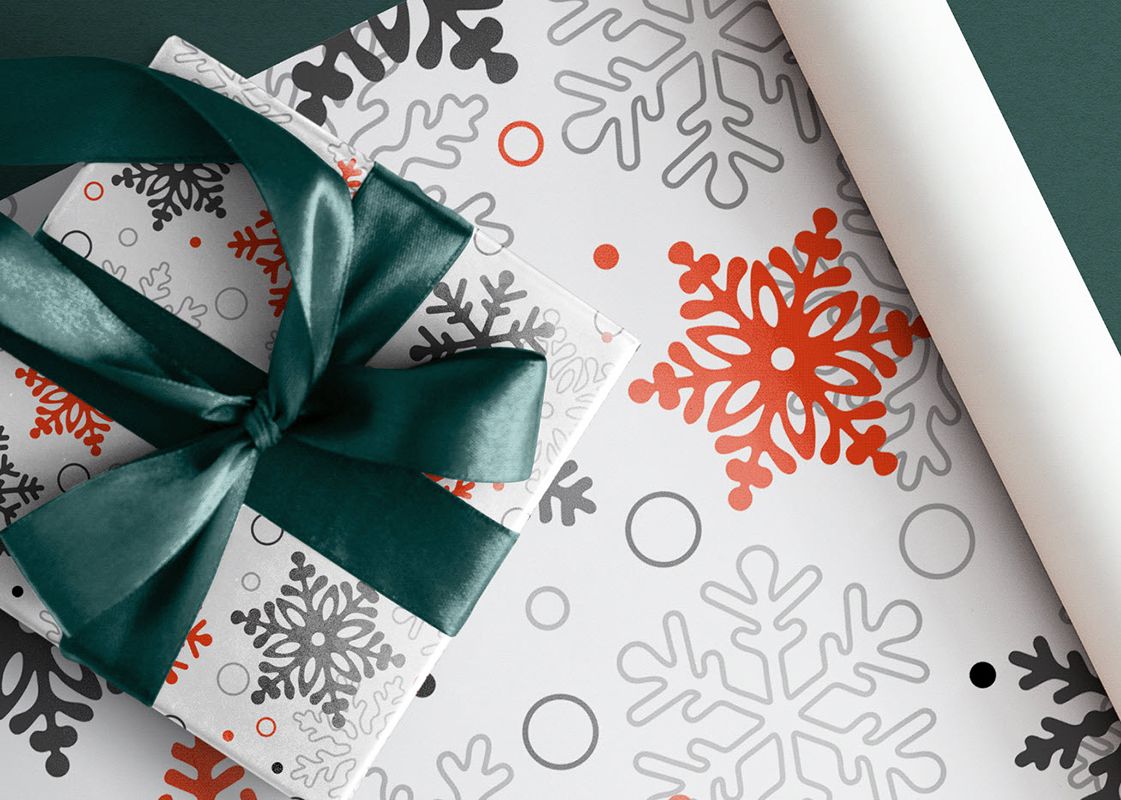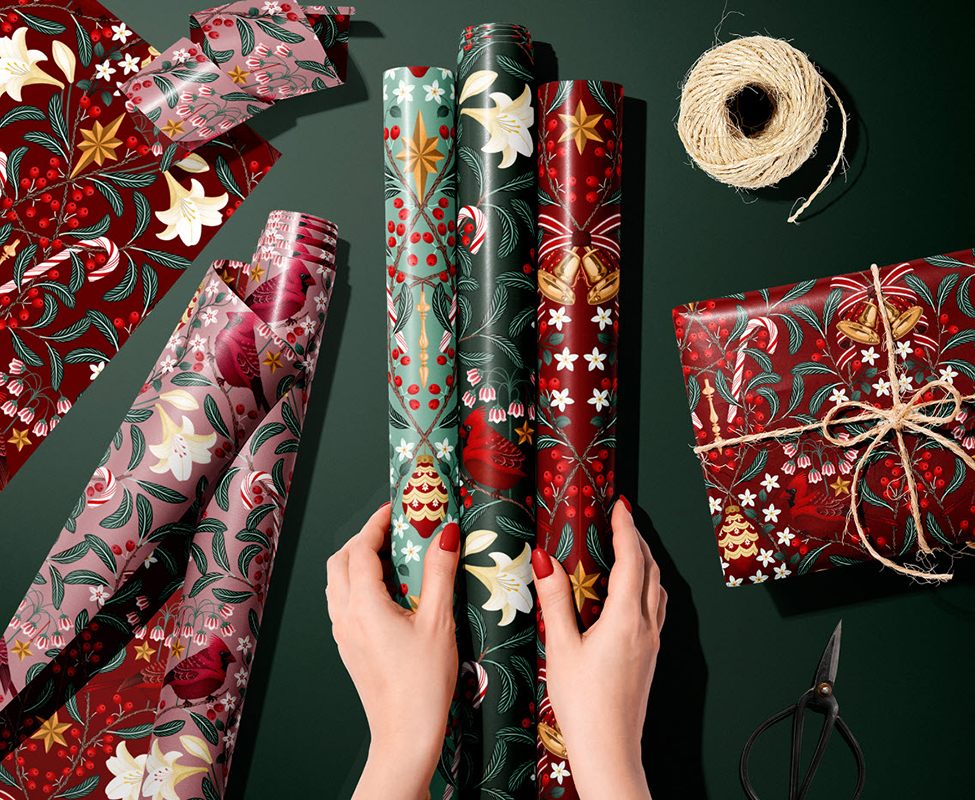 Label it joyful!
Another inexpensive but highly effective customization option is with labels. They are always helpful, but especially for seasonal products. While keeping the original packaging, special flavors or scents can always be labeled as such. For products that have simple primary packaging, like candles that go into clear jars, labels are the perfect option. You can make them seasonal and jolly without too much effort. Just like wrapping paper, you can make them simple or more detailed. Just keep in mind they should be readable and don't overcrowd them. Labels are usually smaller, so you should consider the available space when designing.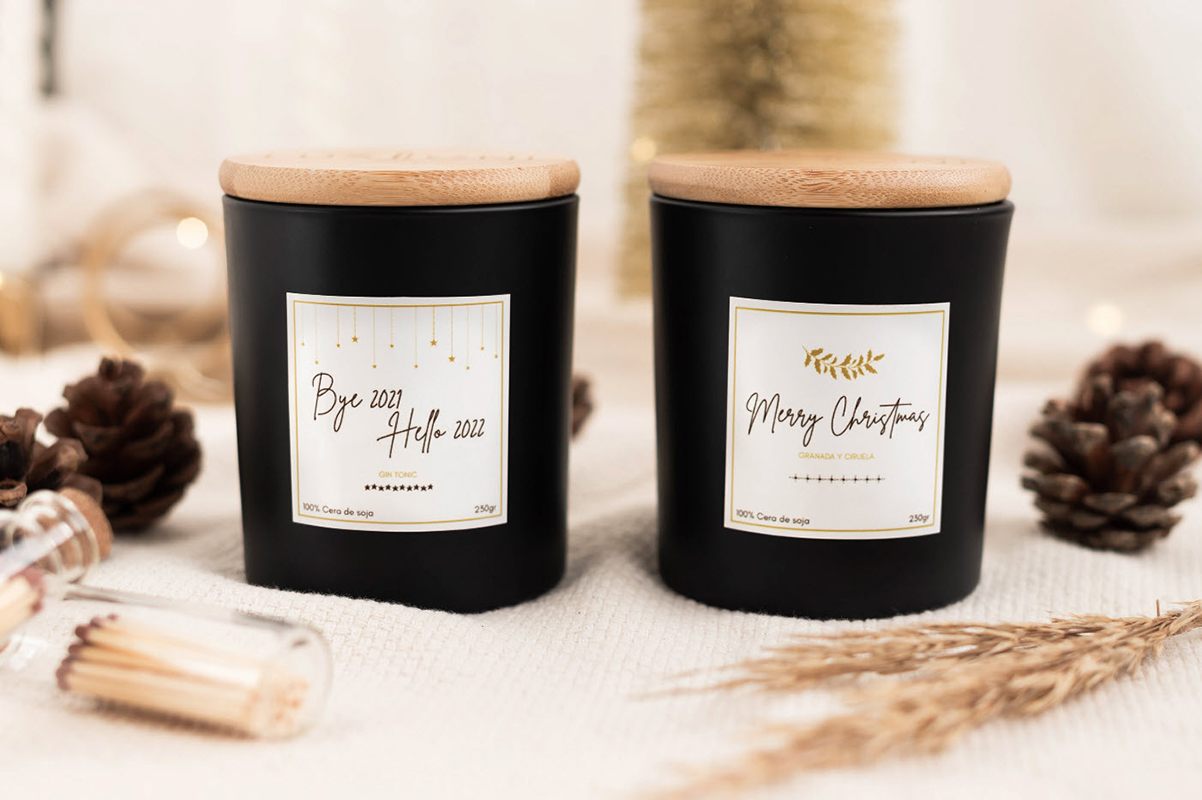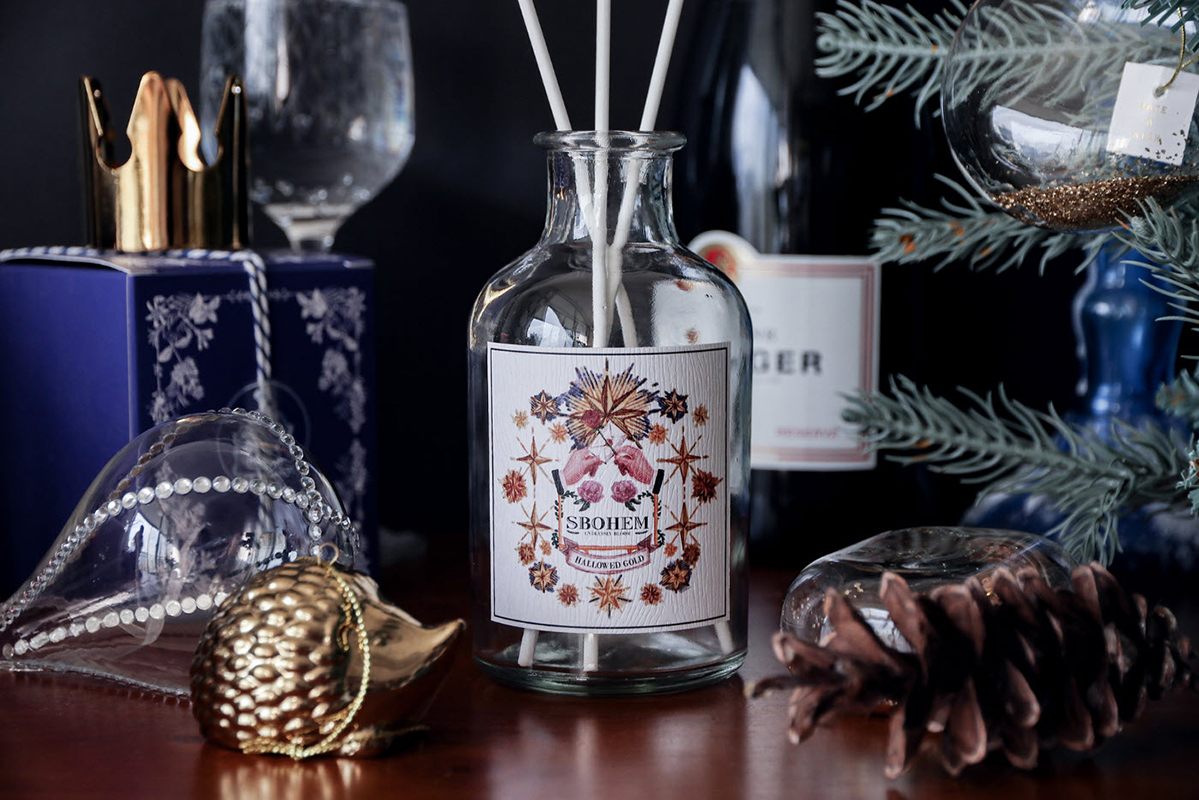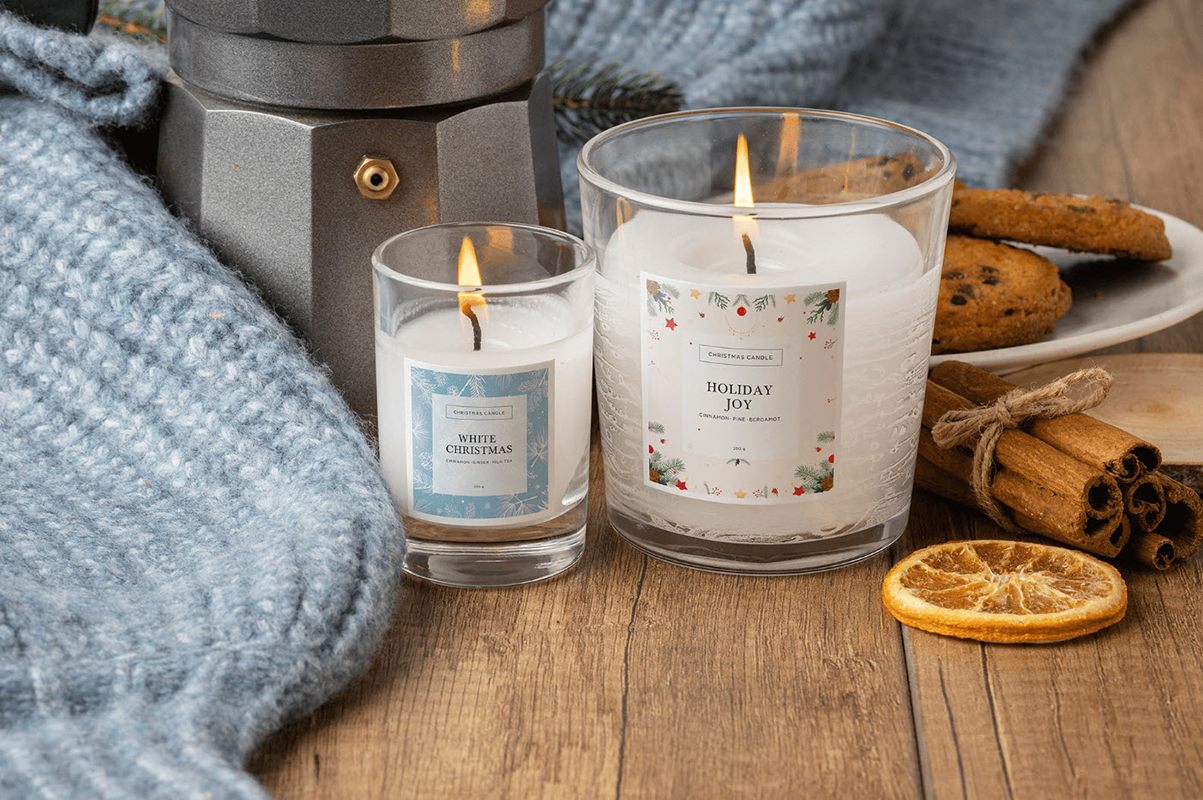 Tag them jolly!
Add a small hang tag with a simple holiday message to your products and make your customers smile. Small signs of attention can create significant connections with the brand. Everybody loves to feel special and appreciated. For a more playful design, you can use doodles or cartoonish elements. For a more elegant design, a combination of red and gold is a great choice.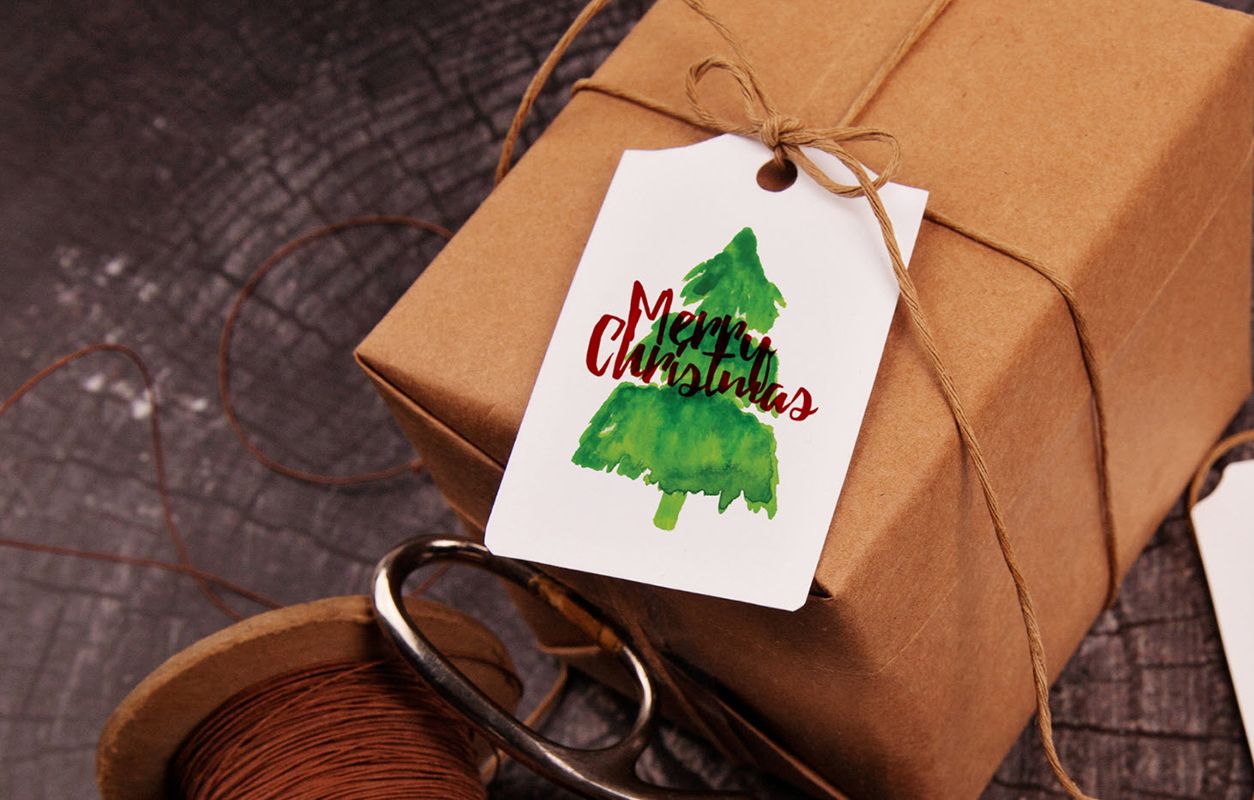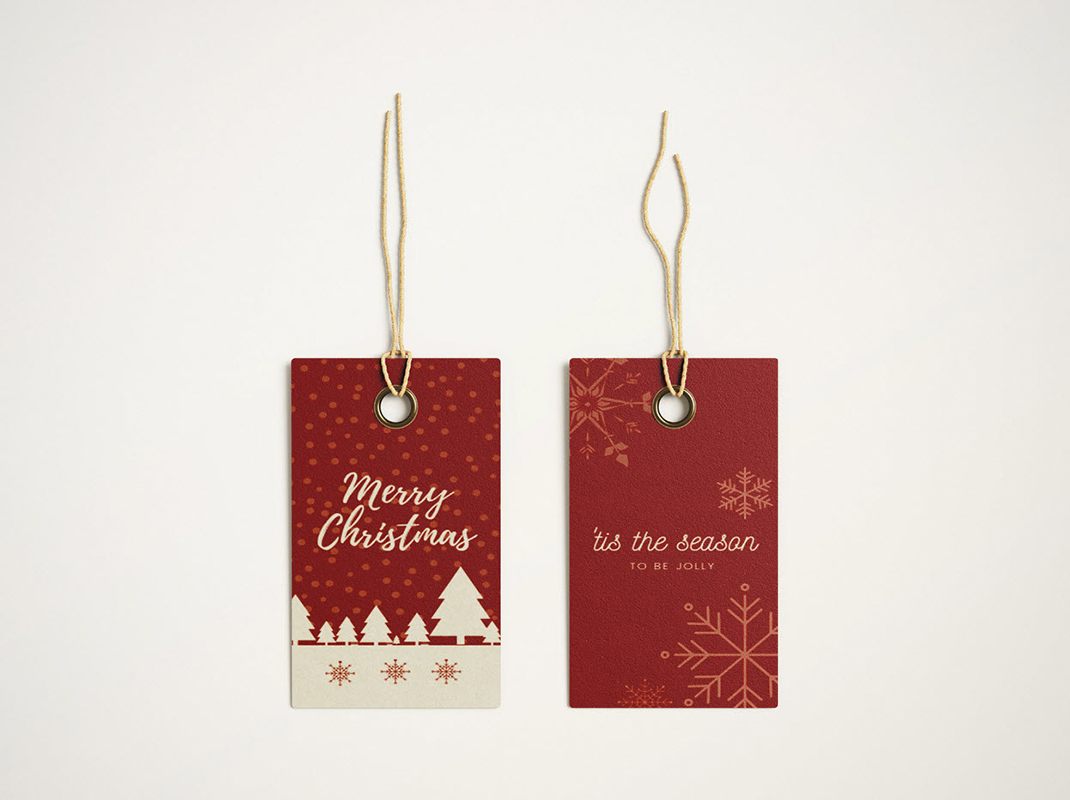 Greetings don't go out of fashion
Christmas cards are probably the most used and loved holiday item. Even in the digital age, individuals as well as companies put much time and effort into creating personalized Christmas cards. Again, the style you go for can be pretty much anything - from elegant and sophisticated to cartoonish and silly. But no matter the design style, they should always tell people that they are appreciated and put a smile on their face.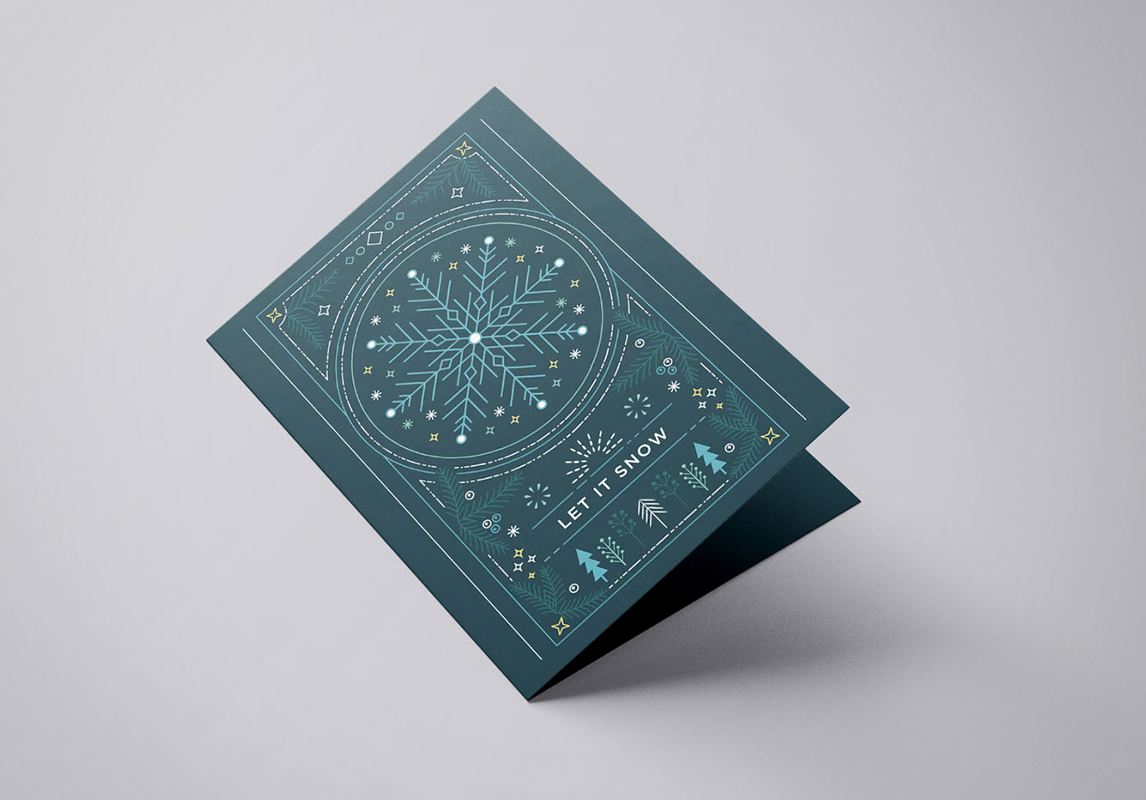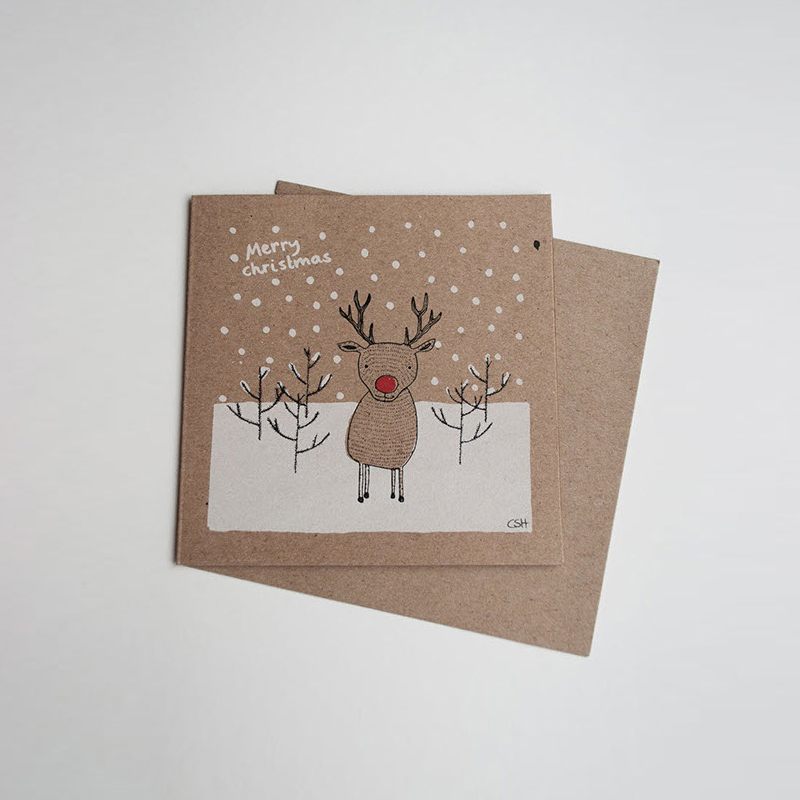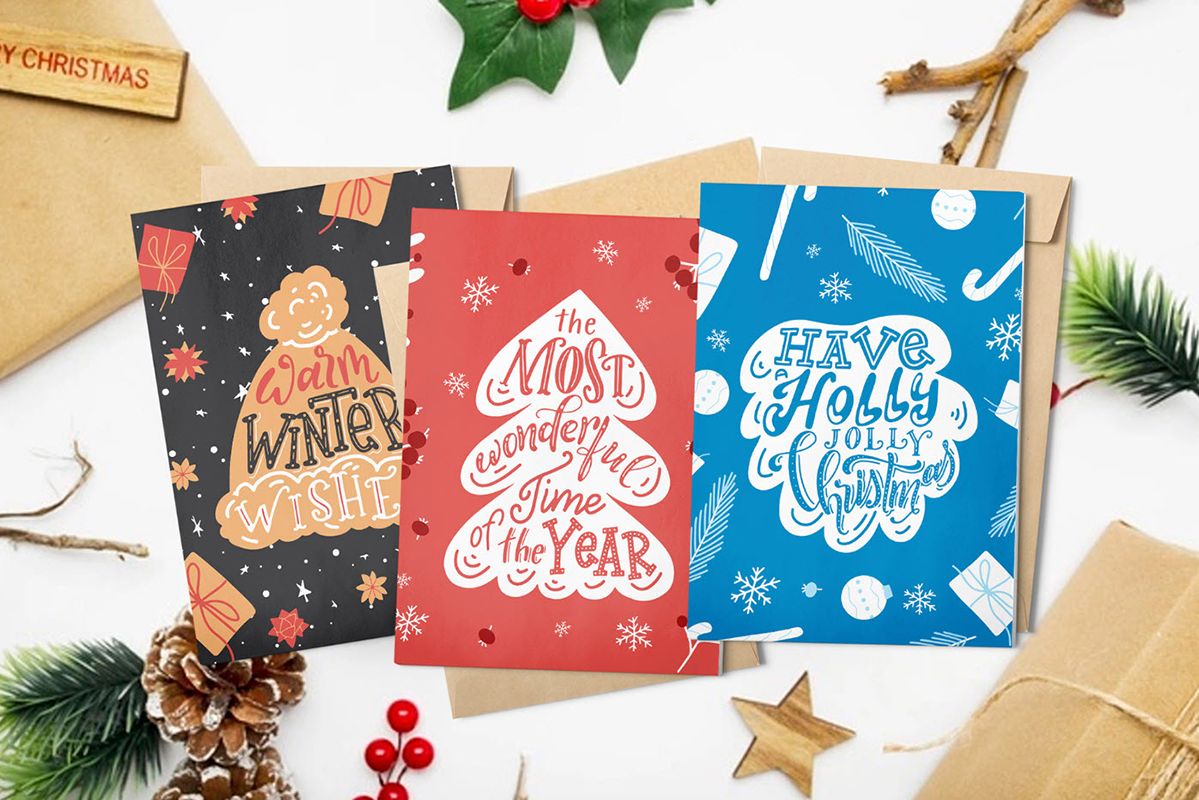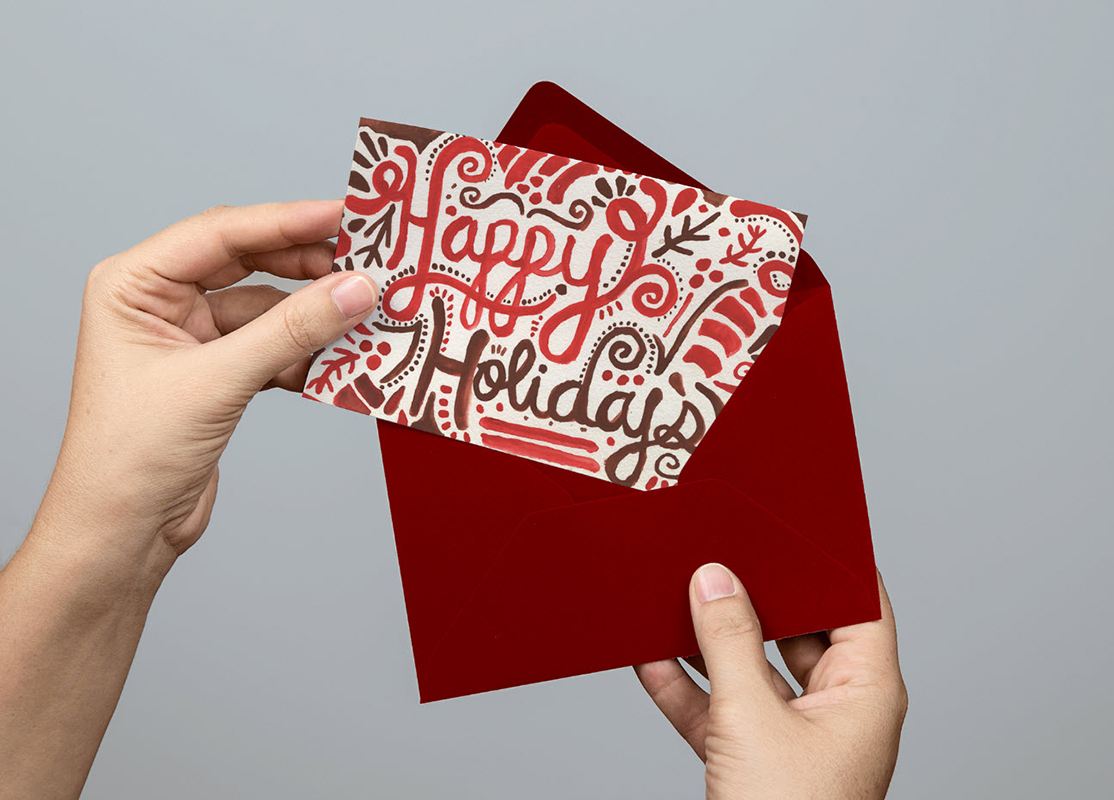 Send some magic!
Christmas postcards are probably a little less common than folded greeting cards, but still a very popular option. They are also cheaper to produce that folded hang tags. This makes them a good choice for those on a budget who still want to spread some holiday joy.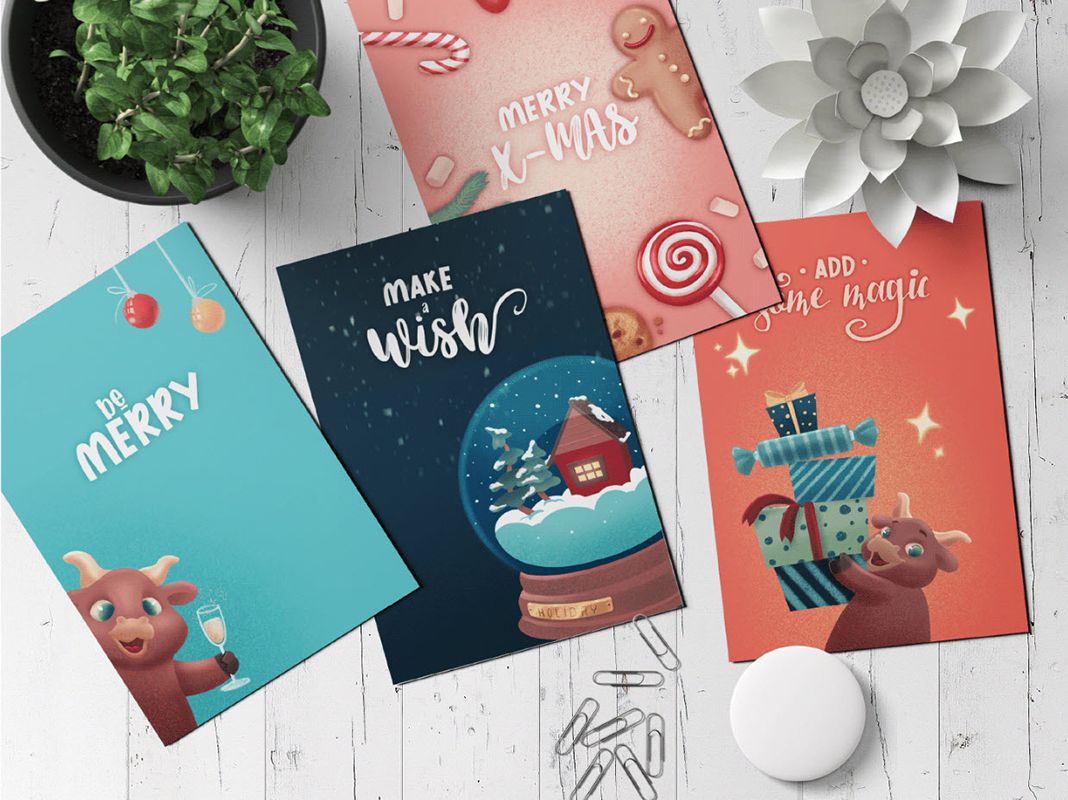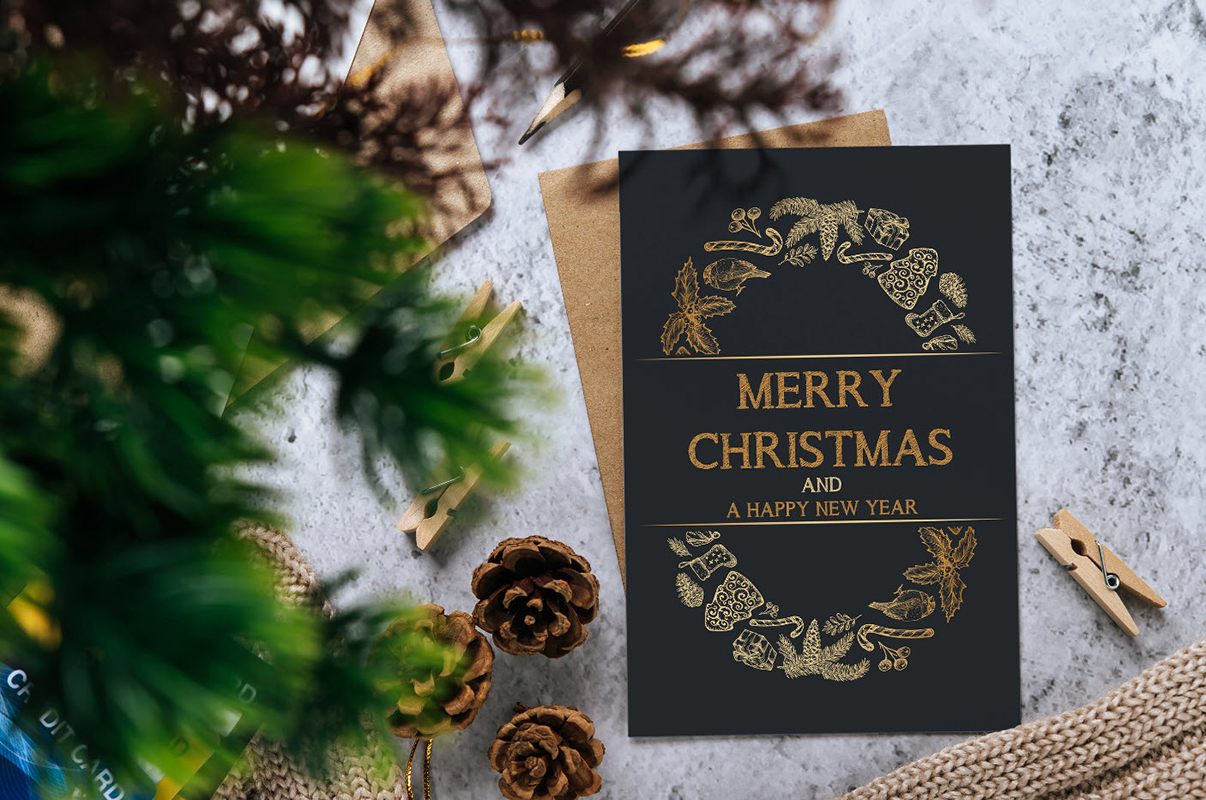 We hope our Christmas packaging design inspiration has helped you get in the mood to create some holiday magic yourself.