A little effort can go a long way. Our gift and holiday packaging ideas will make your customers feel appreciated and help your holiday sales go up.
The most festive season is near. But holidays are not just about festivities. They are also about family and relationships. This is just the reason we want to give you some gift and holiday packaging ideas. They can help your e-commerce business connect with its customers.
Business owners deserve to rest as much as everybody else, so you should order your holiday print supplies in time. This will give you a chance to relax while your business thrives.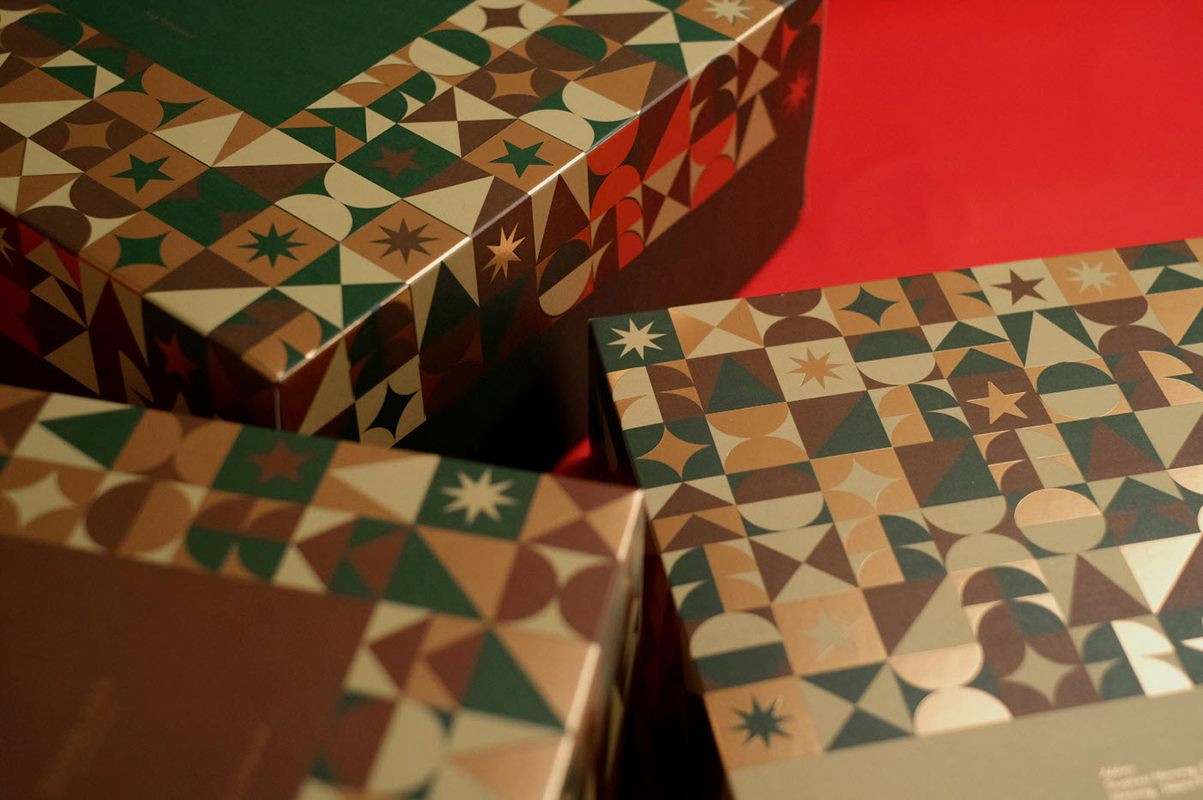 Why holiday makeover is a good idea for your brand?
It simplifies your customers' gifting process. This makes choosing your products convenient and helps them reduce holiday shopping stress. Not everybody enjoys wrapping up presents. If your products come ready for gifting, they will love them.
People get caught up in the holiday frenzy, so everything that is holiday-themed looks more appealing and attractive during holidays.
Well-designed holiday packaging makes your brand more memorable and easier to notice.
If your product packaging is already gift-ready, it reduces the need for additional wrapping elements. This saves time and money for your customers and is also good for the environment, as the holiday packaging is custom-made to fit the product.
Holiday packaging shows that your brand cares about customers and wants to give them something special during holidays.
Gift and holiday packaging ideas
Fully customized packaging box
Nothing says Christmas present better than a packaging box with a holiday design. And if your e-commerce store can save your customers some time and deliver their orders already packed as gifts, they will probably appreciate it and use your service again. Most of us like to prepare small gifts for friends and family to show we appreciate them, and we consider it a bonus if they are holiday-themed or have special holiday packaging. Not just that it looks nice, but it also helps those of us who are not crafty and can't wrap a presentable gift.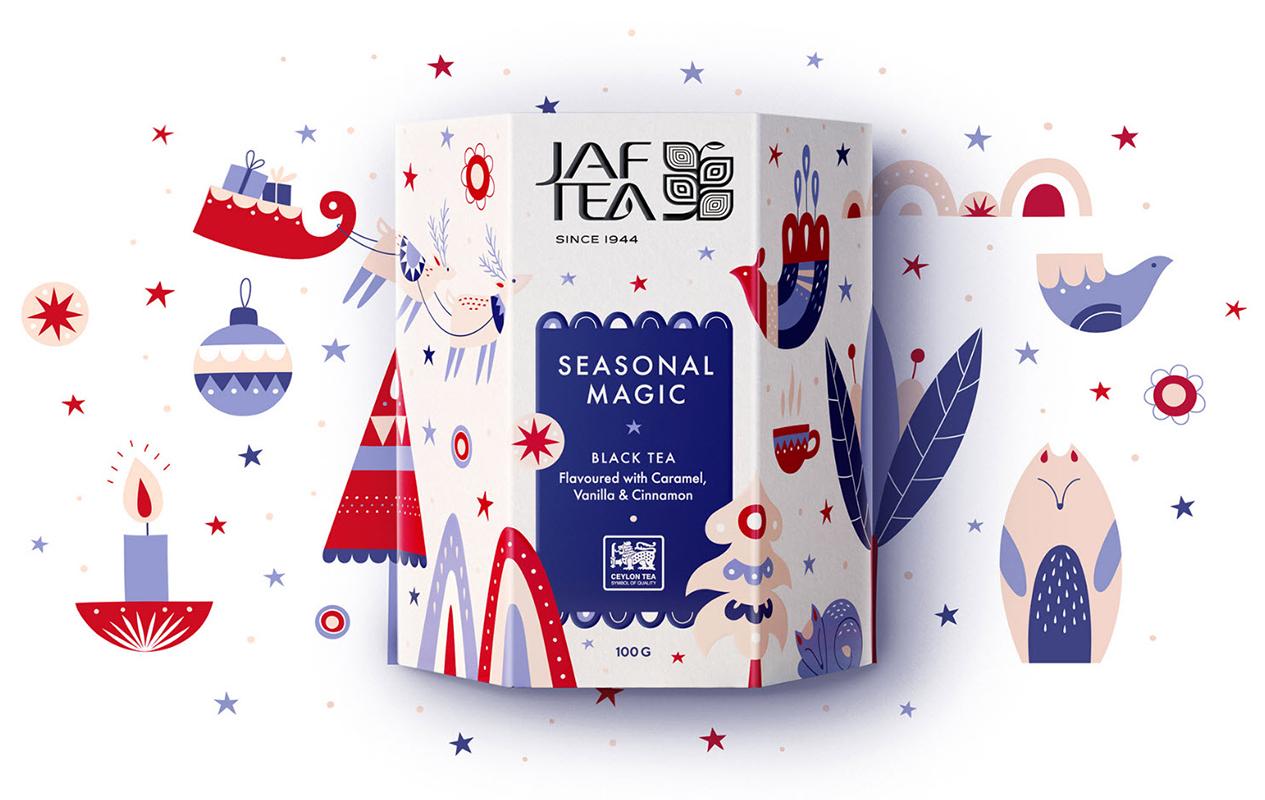 The most popular option for complete customization is the RETF box. They look nice, are durable, and offer an excellent unboxing experience.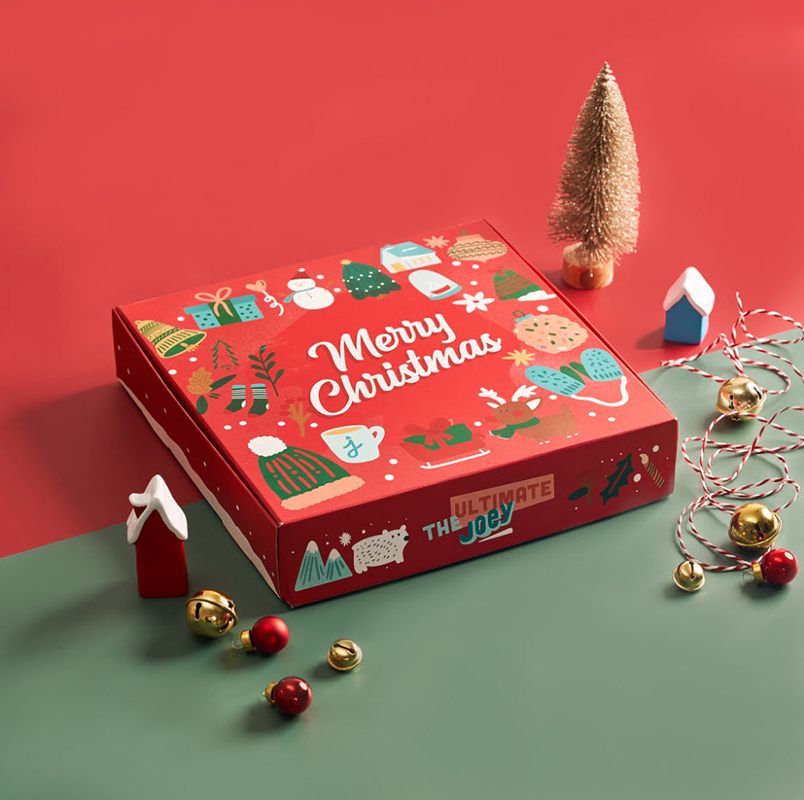 If you are considering holiday packaging boxes for your e-commerce business, we advise looking at the holiday sales in your previous years. This will help you make an informed decision about quantities. Another option is making that packaging special and choosing smaller amounts to print. Your customers will feel they are getting something exclusive that not everyone can get. And who doesn't love that feeling?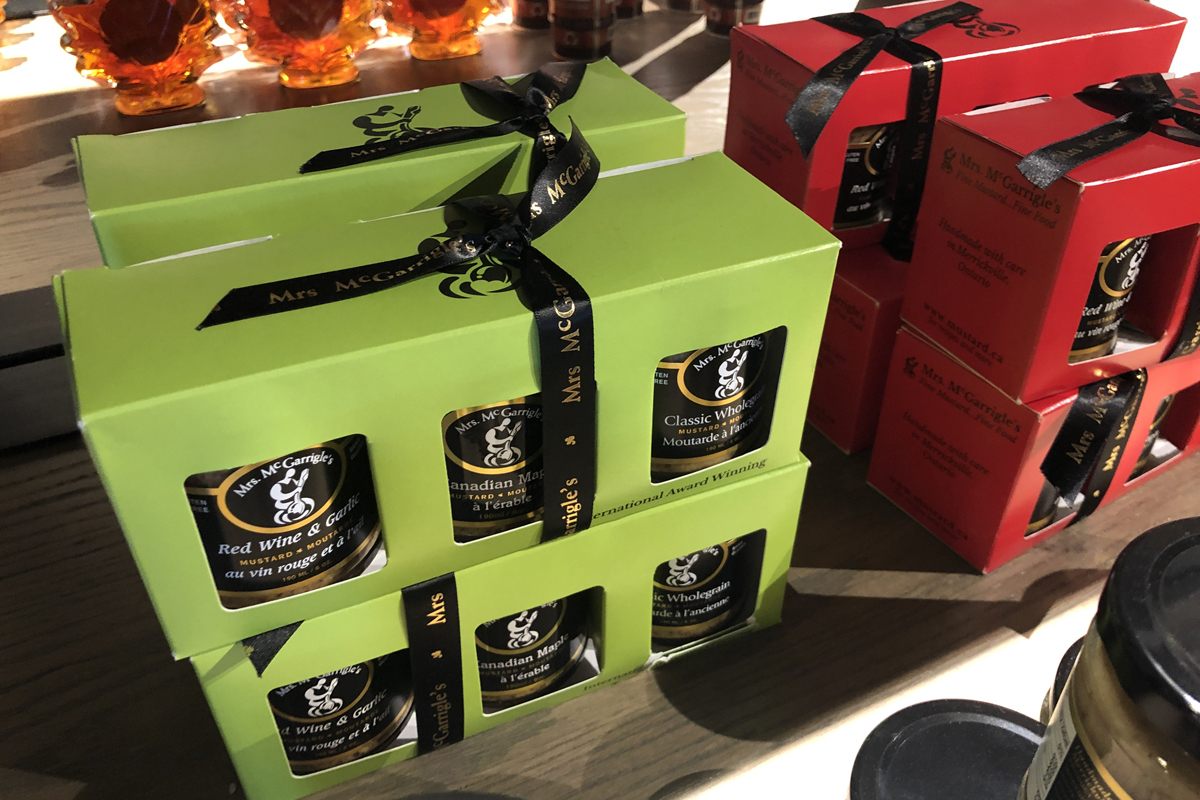 What if fully customized holiday packaging is not what you prefer? Do you think that much effort is for international companies with enormous marketing budgets? We also have some gift and holiday packaging ideas that are more affordable and easier to implement.
Holiday hang tags
Hang tags are always a good option for customization. They can be as simple or complicated as you want them to be. If your customers are young, you can make them cheerful and colorful. For more exclusive products, there are sophisticated, elegant options. A simple holiday greeting is an excellent choice to make your customers feel some holiday joy when they see your products. But feel free to take it one step further. Are you selling cosmetics? There is enough space for some self-care advice. Candy, jewelry? Remind them that they deserve this treat. Or add some inspirational quotes. What matters is that we are spreading some love and joy this holiday season.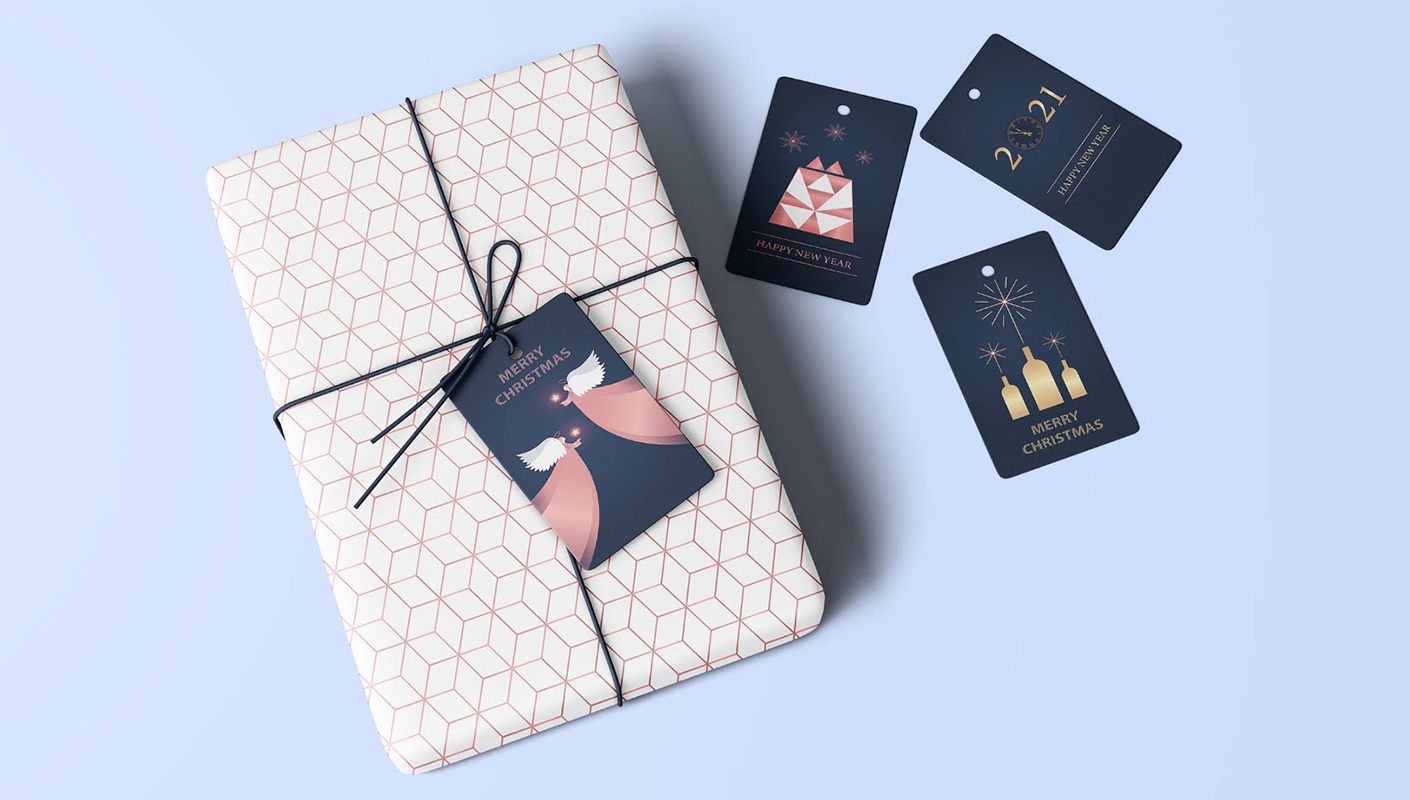 Labels
Labels are probably the easiest customization option. They are small and inexpensive, yet they are effective. Choose something that reminds us of Christmas. Santa, snowman, present, mistletoe... Any of them will put a smile on people's faces. Small details can be even more appreciated than big gestures. They do not seem forced but show a genuine wish to make somebody's day just a bit better.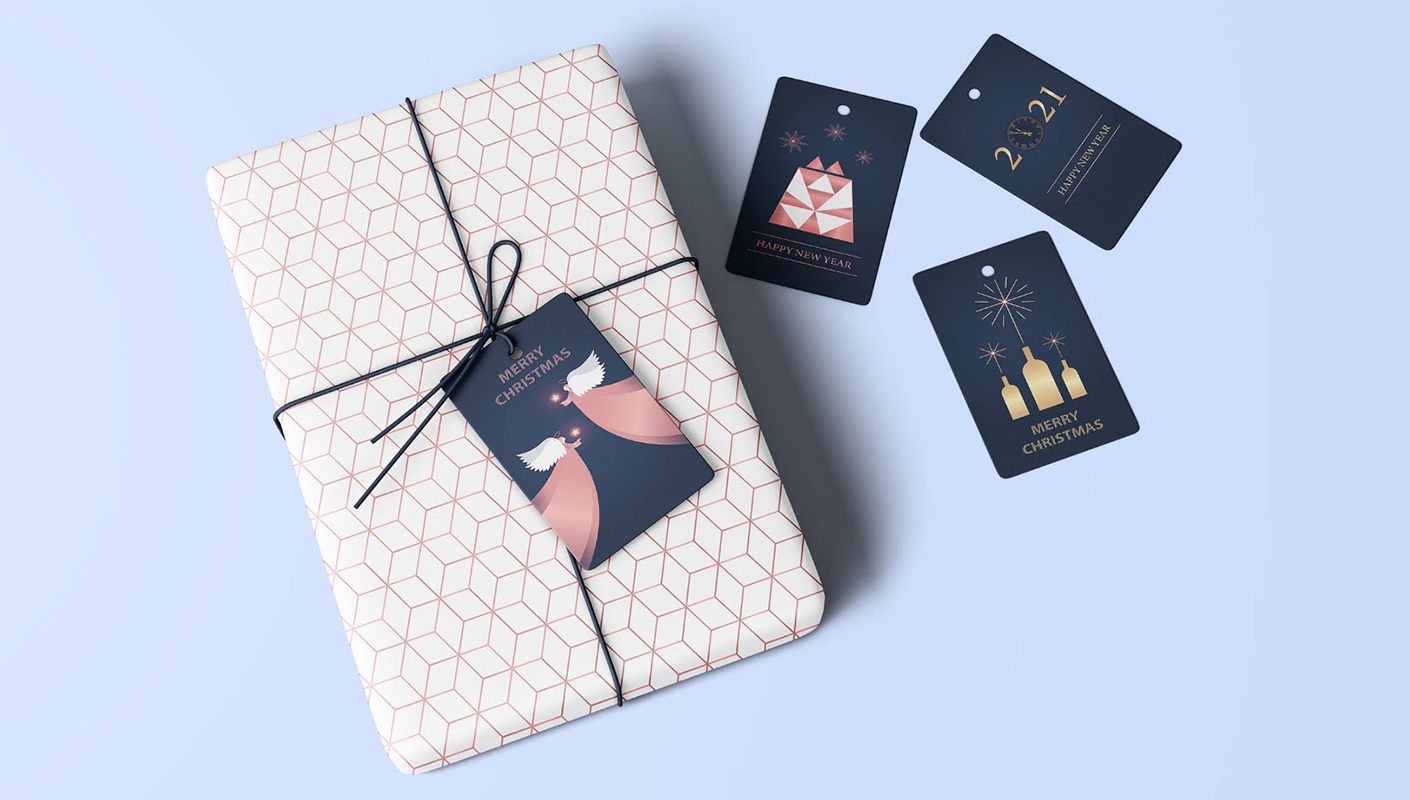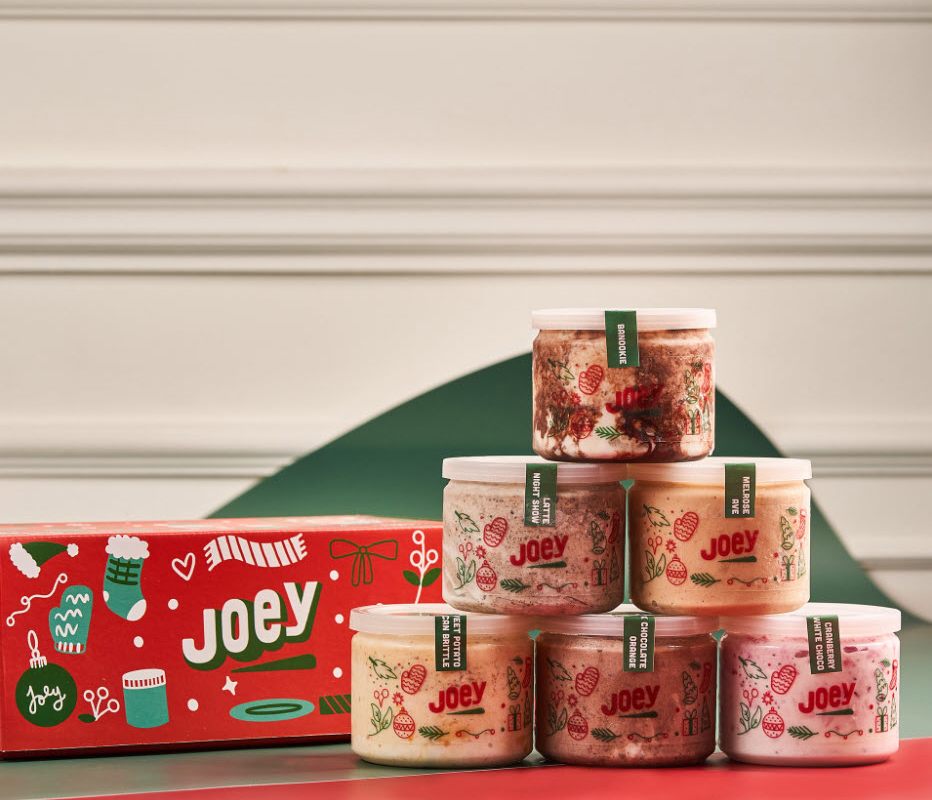 Christmas cards
Once upon a time, Christmas cards were the standard. Everybody sent them. Modern technologies made communication easier. But, they also made us forget that sometimes not everything has to be quick and easy. It is nice to take some time to make it more personal and durable. Having a card will remind your customers that you made an effort to make them feel special. And that is something they will remember throughout the year.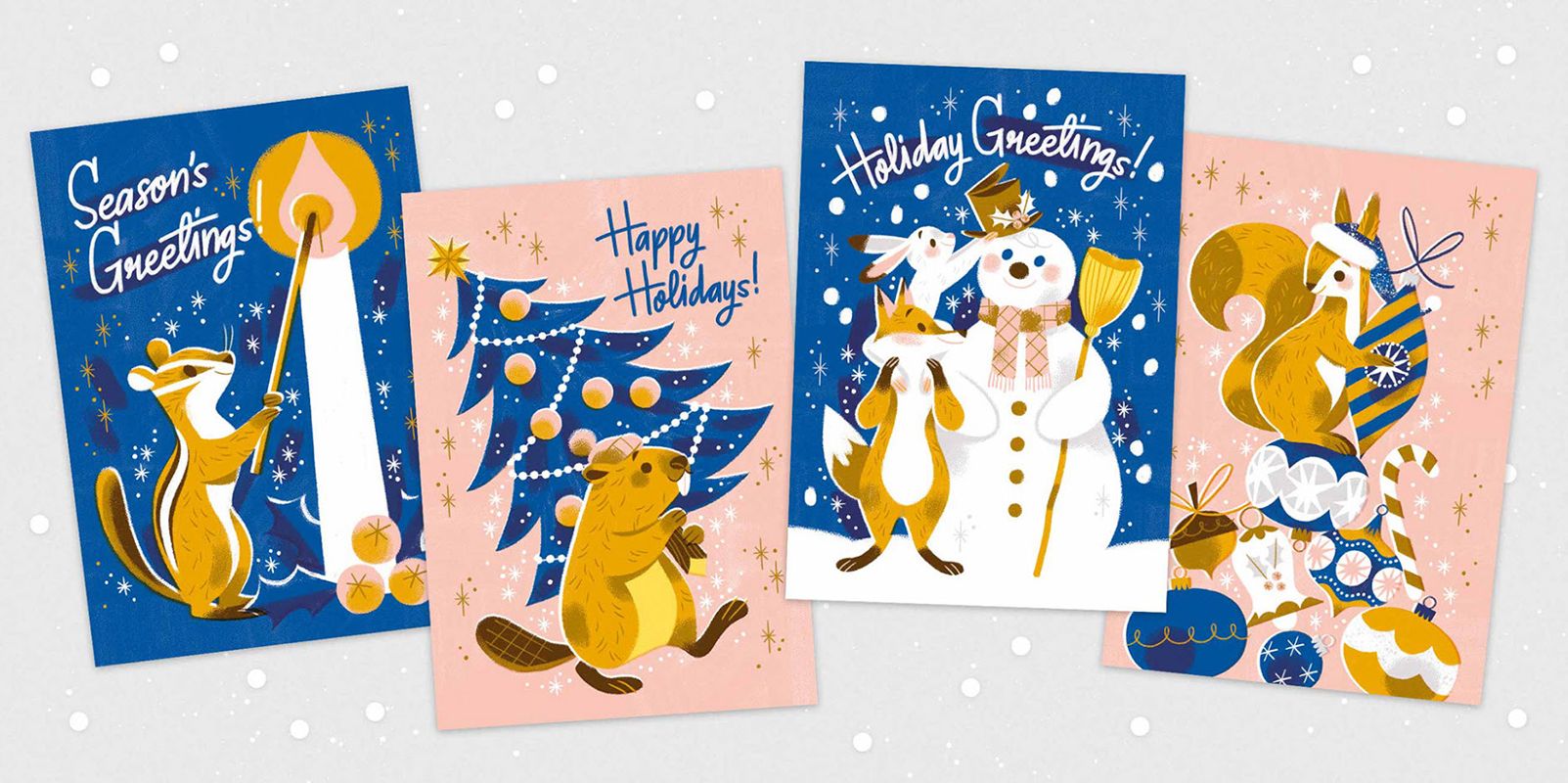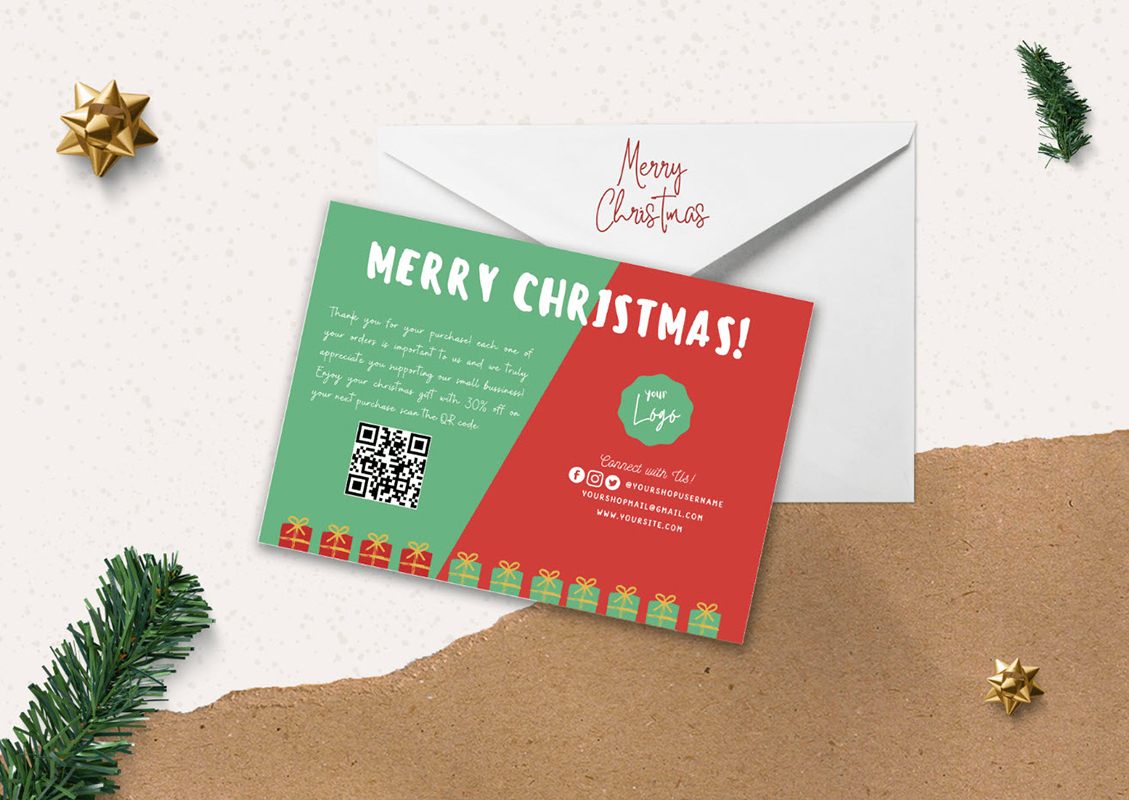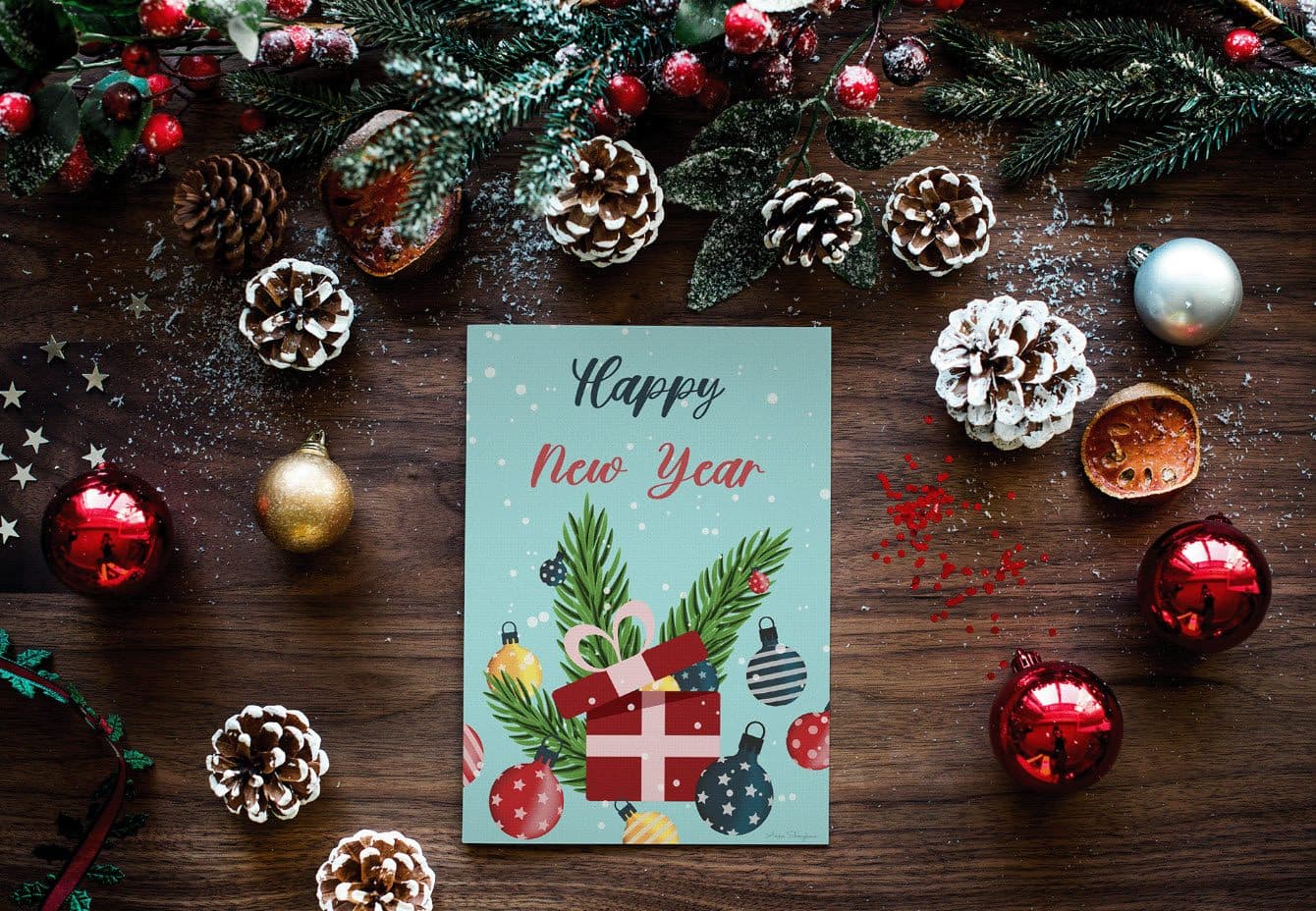 Do you remember how excited you got as a child on Christmas morning? It was all about unwrapping the gifts under the Christmas tree. Holidays are all about family and friends and those warm and fuzzy feelings. Nothing brings back that happiness better than remembering your childhood. And what better way to do that than to unwrap some presents.
As a business, you want people to associate your products with feeling lovely and special.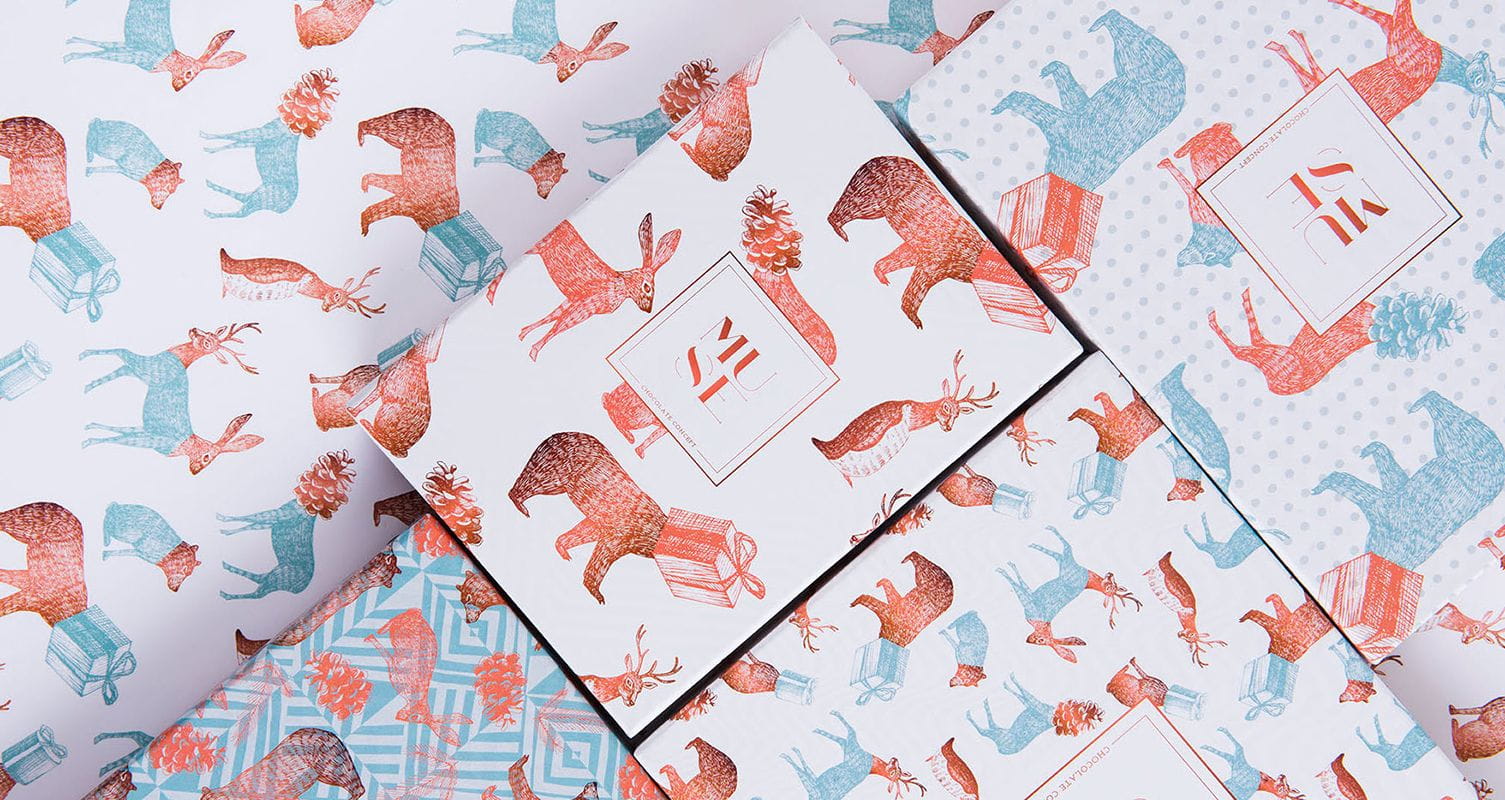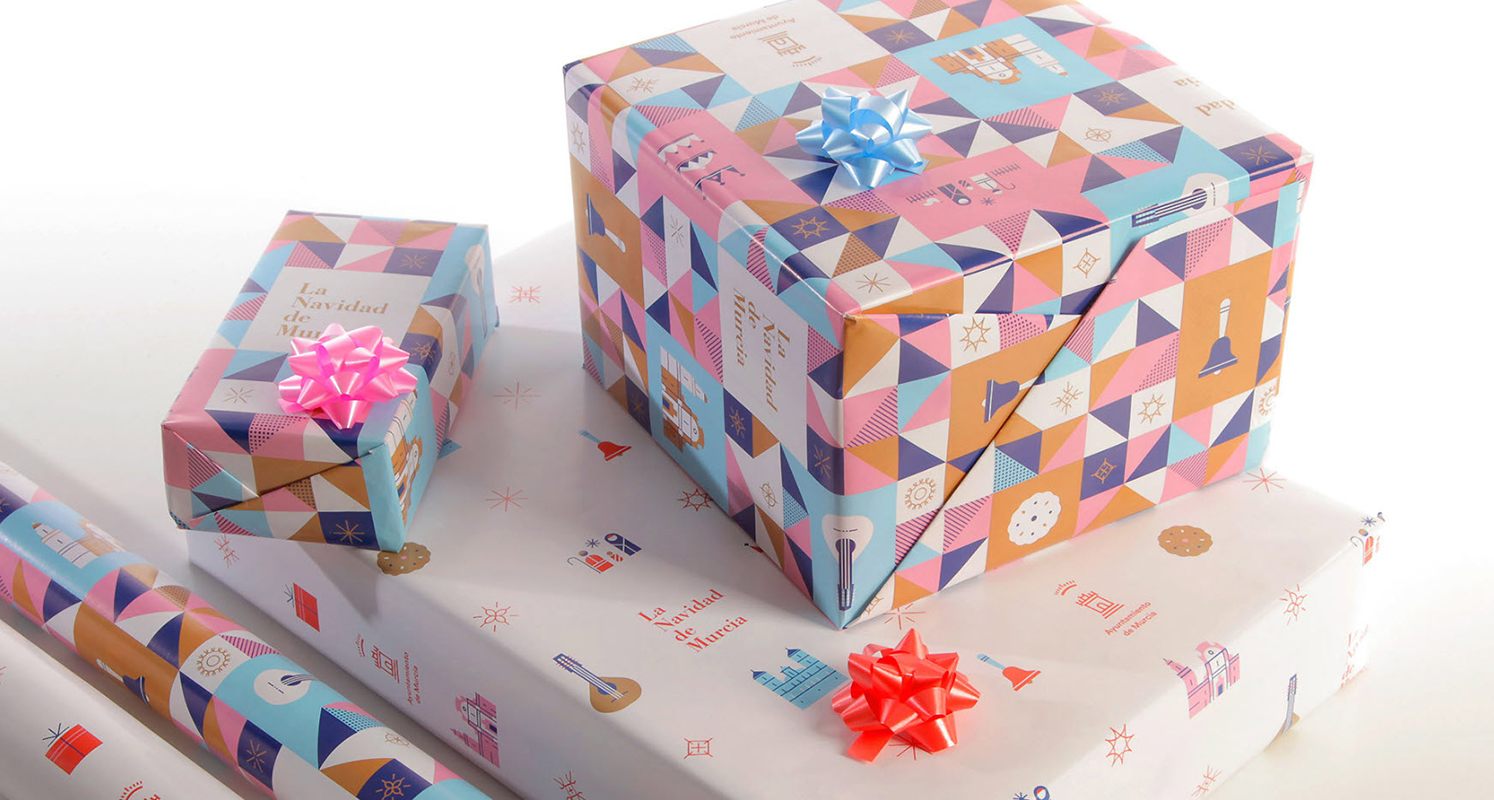 Extra tip - everybody loves small gifts
Adding something extra to their orders will make your customers associate your brand with holiday spirit and generosity. It doesn't have to be anything big. Hot chocolate for cold winter nights. Bath bombs for a relaxing warm bath. Samples of your other products/tastes/fragrances. There are many inexpensive options, and you should choose something that represents your brand. Make your products part of your customers' positive holiday experience.
Our gift and holiday packaging ideas are meant to help you improve your brand image during the holiday season. And also spread some holiday joy in the process. Usually, these well-meant holiday enhancements do not go unnoticed. However big or small, they will put a smile on somebody's face. And that is why we all love the holiday season, isn't it?