What is large format printing, and how does it work? How can large formats help your business, and why should you utilize them? We are here to give you the answers.
Many people don't understand that large format printing is all around us in our everyday life. The introduction of new printing technologies has made the printing of banners, large posters, outdoor signs and other large formats (also known as wide formats) more affordable. We will be using both terms interchangeably to help you get familiar with both of them. It is now possible to print on a range of different printing materials (known as substrates), and printers offer a number of ink and finishing options.
What is Large Format Printing?
Large format printing is the printing of designs or graphics onto large-sized paper or other materials. This requires the use of much larger printers than the standard commercial units.Not that long ago, wide format printing had slow turnaround time and high cost, with a limited selection of materials that could be printed on. With the use of modern printers that made cost-efficient large format printing possible, with various options to choose from, this is no longer a problem. Because of this, there is a prediction of growth in their usage.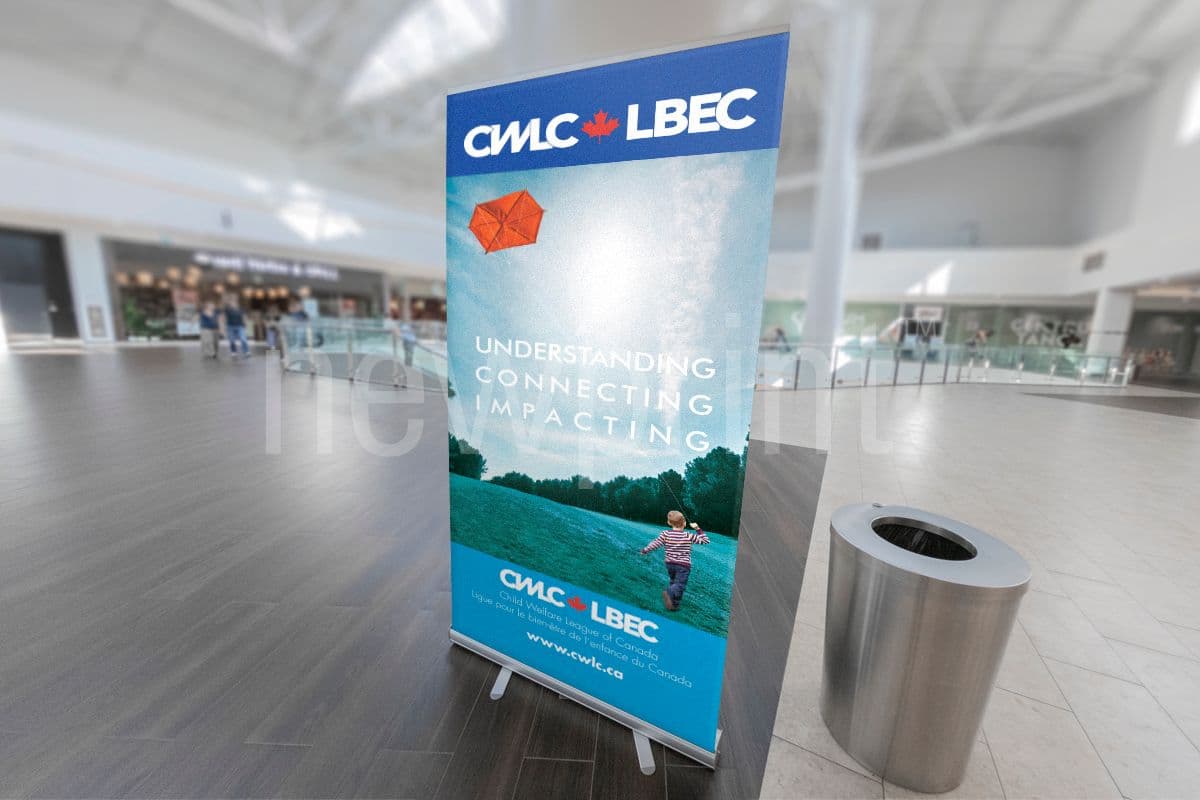 What can Large Format Printing be Used for?
Wide-format printing is mainly used to produce graphics for branding and marketing purposes. Large formats are usually intended to be recognizable from a distance and seen by many people. But, large formats include a wide range of sizes and purposes. Both indoor retail posters and billboards fall into the category. Because of this wide range of products, you should give your printer some basic information about the purpose of your project, size and materials you want, for them to provide the estimated costs and possible options.
Benefits of Large Format Printing
Large format printing is noticeable and eye-catching. It helps with increasing brand awareness and promoting events, products or services. Even when potential customers do not actively pay attention, the information will stay in the back of their minds to be remembered. A call-to-action in a large format display will usually generate leads for your business quickly.
Large formats are long-lasting, and the ones meant to be displayed outside can be exposed to rough weather conditions without fading.
They don't have to be printed in bulk. You can print the quantity you need when you need it, without worrying that you will be left with unused marketing materials.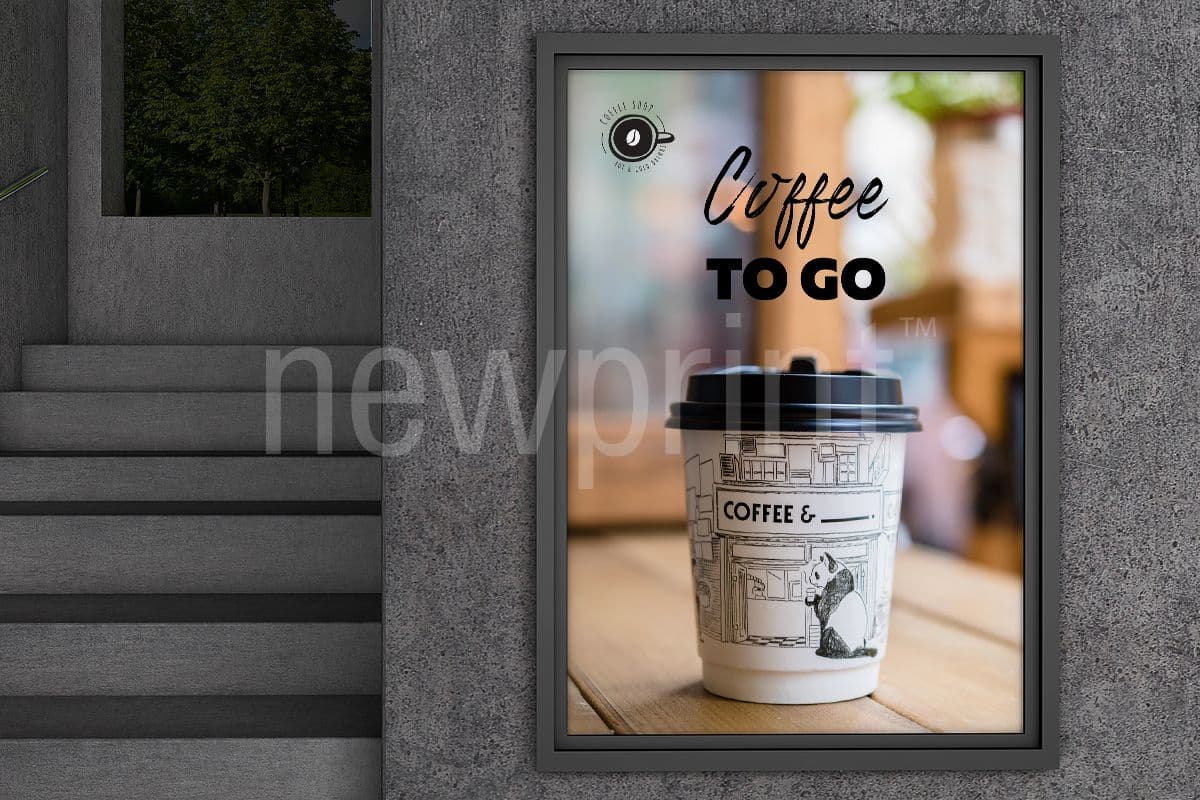 Large Format Printing Products
Yard Signs – Coroplast (Corrugated Plastic) are light and rigid. They can stand on their own, be hung (make sure to order grommets if you want to hang the sign), or placed in a frame, both indoors and outdoors. Yard signs can help you increase awareness of the company or a brand. They are also a great way to provide directions during the events or advertise special offers and are widely used in political campaigns and real estate. When placed in highly visible areas during longer periods, they are surely going to get noticed.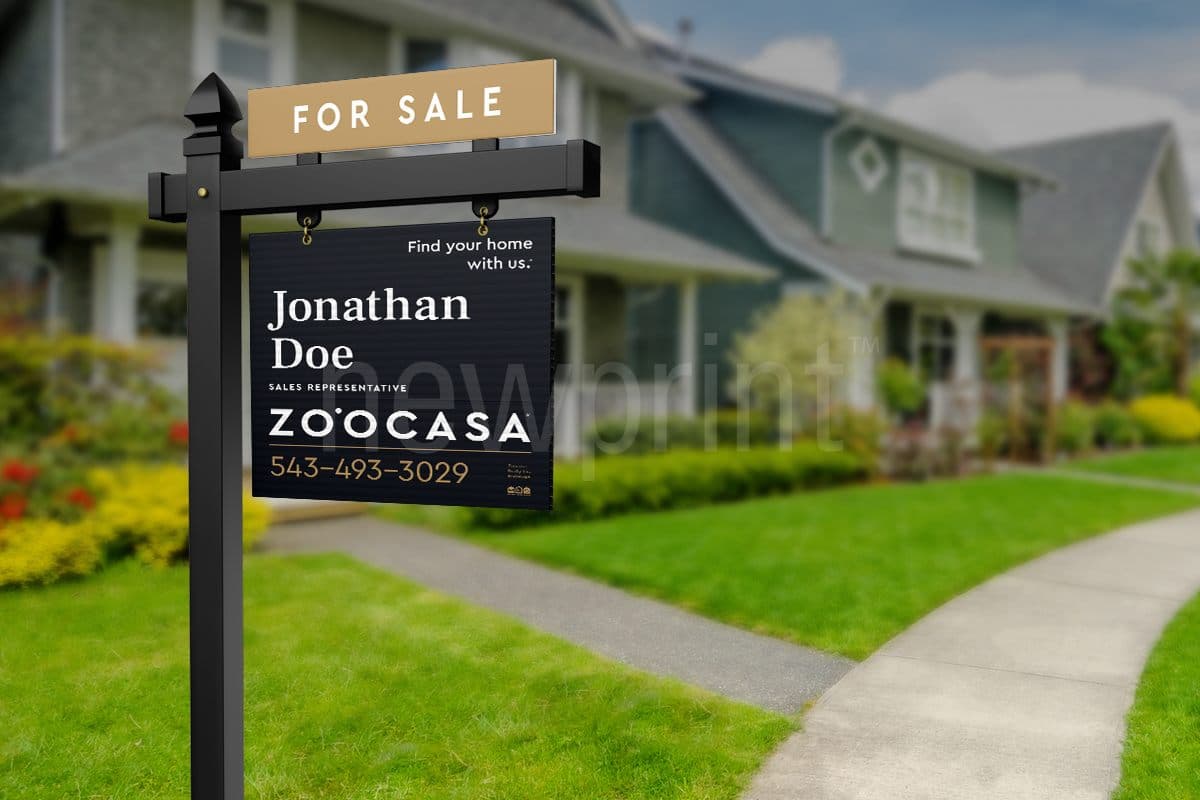 Window Clings can be either light adhesive-backed or designed to cling by using static. They are usually intended for display on window glass, but you can also use them on other smooth surfaces. The most significant benefit of using window clings is increased business and brand awareness.
Window Clings come in a range of sizes. If they are meant to be placed on the inside of a window and be viewed from the outside, be sure to flip your design. It is a better idea to leave spaces around your design to increase the area that connects the cling to the window than to go for full coverage.
Photo Paper Posters are high gloss and high impact advertising material. They can be hung in windows, on walls, placed in frames, or on rigid substrates. Some everyday uses include communicating a message or promoting a product or an event. A high-resolution print allows a beautiful range of tints and shades in images and subtle variances in colour.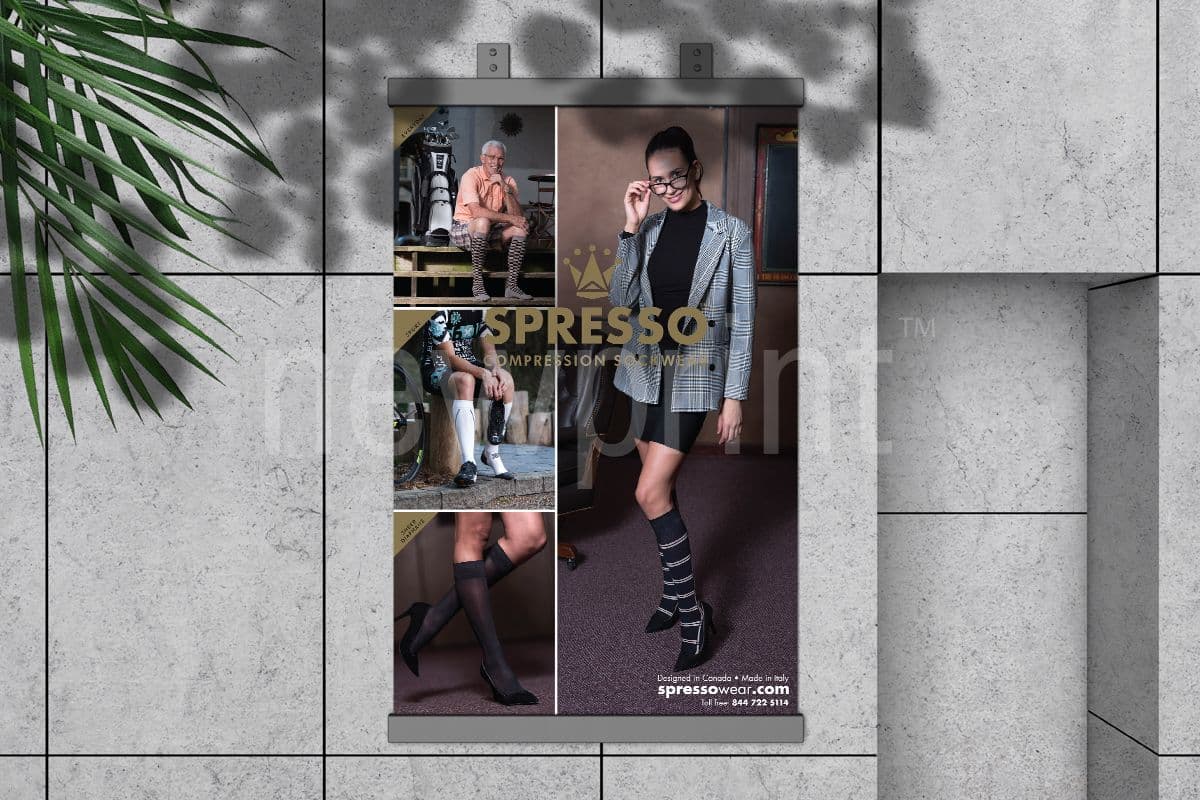 Window Perforated Vinyl is an adhesive-backed, perforated synthetic substrate with full-colour printing on one side. It allows your printed message to be visible from the outside while being able to see out from the inside. You can use it on architectural glass and side or rear automotive windows. When using window perf for an automobile, lamination can help to keep dirt out of the holes. Also, make sure to check local regulations before putting window perf on your car.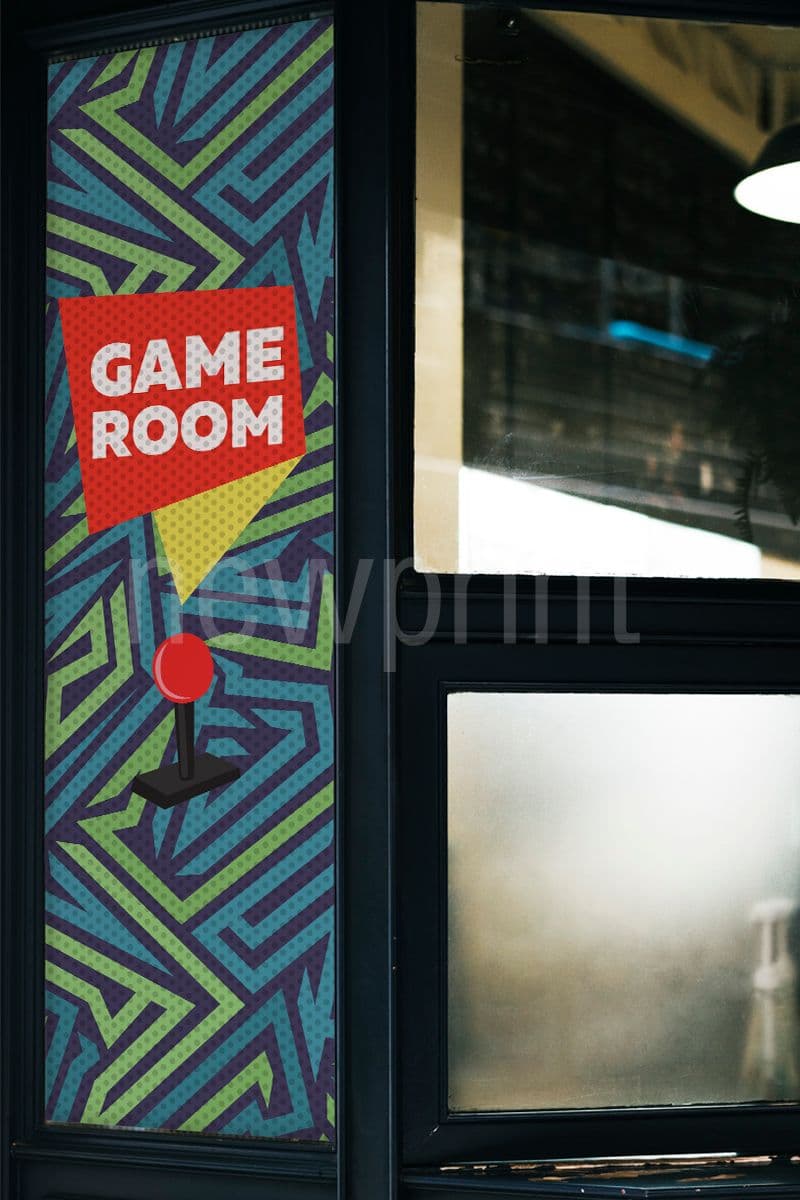 Outdoor Vinyl Labels help your business interact with passing pedestrians and vehicles. They are often seen as temporary signage during a construction phase or as a "Coming Soon!" teaser sign for a new store. You can also use them indoors to cover an empty wall with a design, message, or company branding. Wherever you decide to place them, they are made to stay vibrant even after prolonged exposure to direct sunlight. They are waterproof and long-lasting.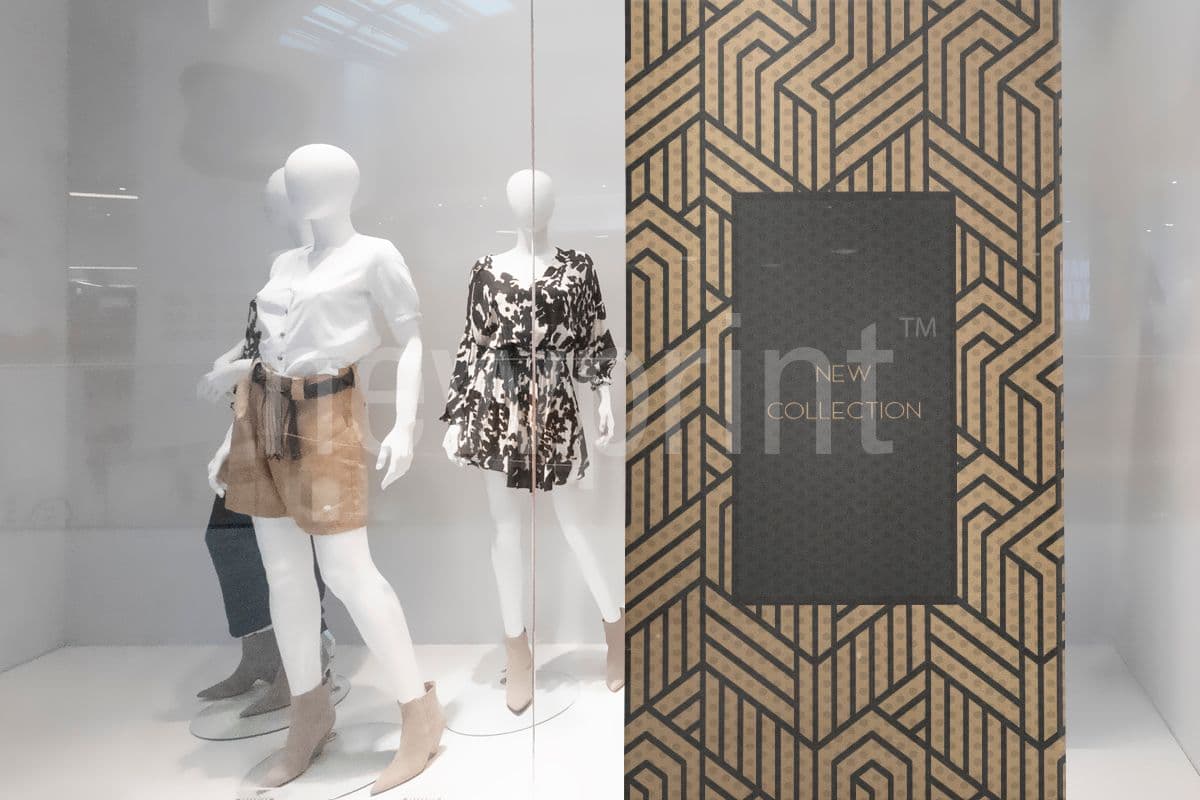 Outdoor Banners are made from durable waterproof vinyl and printed with UV resistant ink. They can be used for areas with direct sunlight or trade-show graphics that will not need to be replaced after each event. These banners are perfect for any situation that requires strength and long-lasting graphics, whether indoors or outdoors.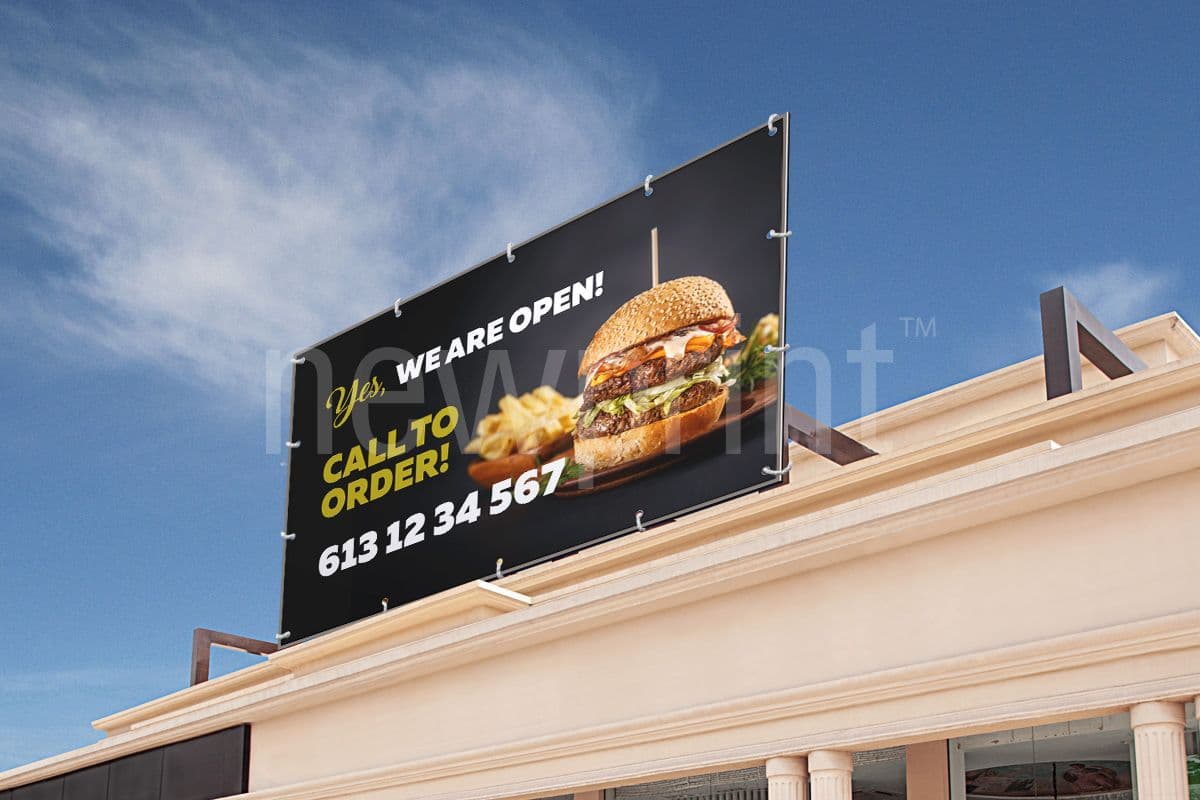 Sintra Sign is made of a smooth, bright white rigid plastic. This material is lightweight but very durable and weather resistant. It is ideal for custom shapes, as it is strong enough to hold even intricate cut-out designs. Sintra signs are great for both indoor and outdoor use and have a low-glare, matte appearance. Because of the durable material, they are an excellent choice for signs that may experience rough treatment.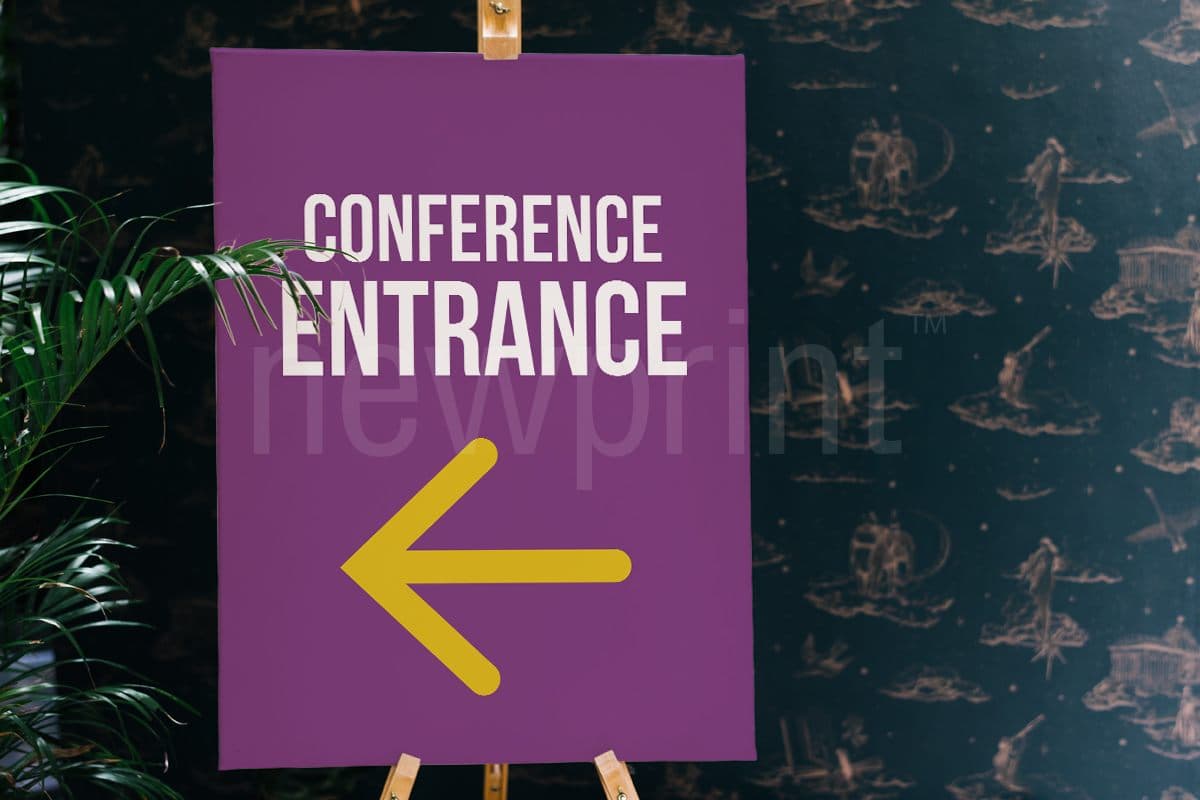 Retractable Banner with Display Stand is a free-standing banner, very versatile due to its compact size and easy set-up. For trade shows and events, there is a light version that is very quick to set up. A heavier and more stable version is meant for the stand that will not be moved frequently, like in a lobby or an office. They are also known as Roll-Up banners and are printed on a super smooth synthetic polyethylene material. The large colour gamut will make your banner stand out from the crowd.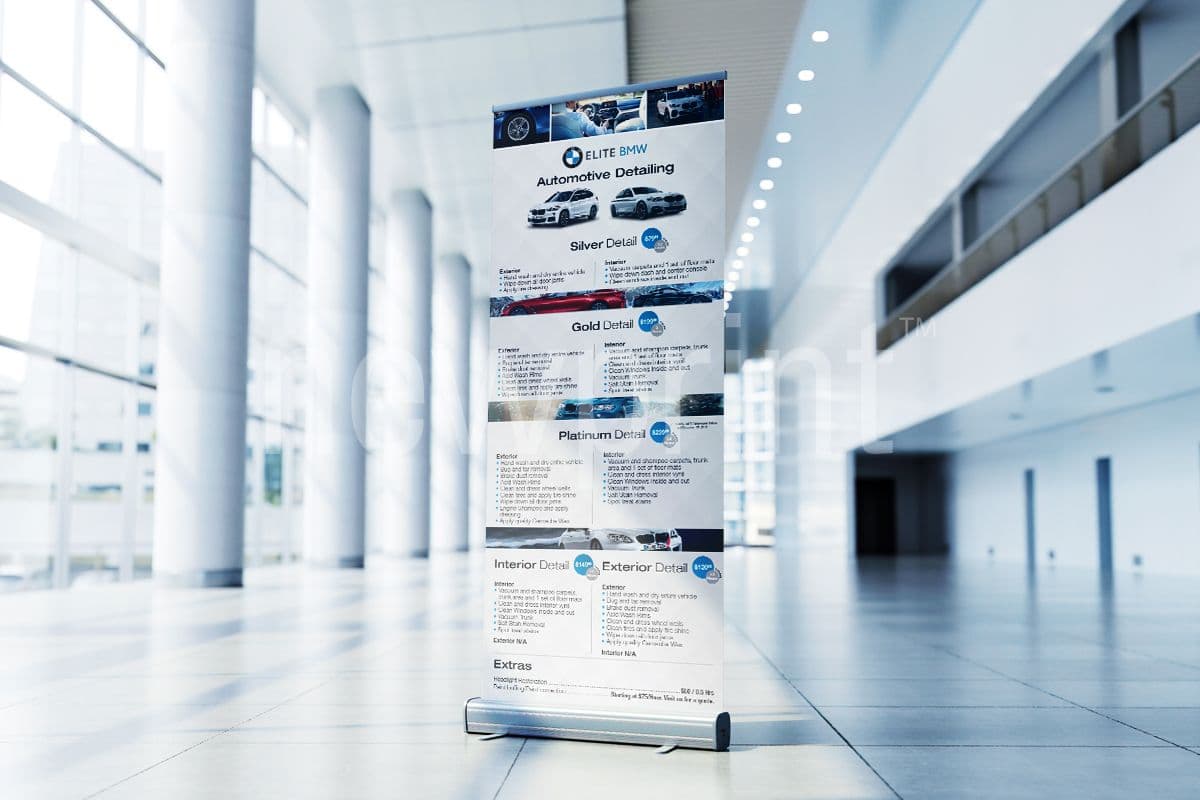 Foamcore Indoor Displays are large-format rigid graphics that can be used for many applications, like signage and display graphics in seminars, presentations and conferences. Foamcore is light and easy to handle but can be damaged easily, so it is meant for short-period use. As the material is not waterproof, it is most commonly used indoors.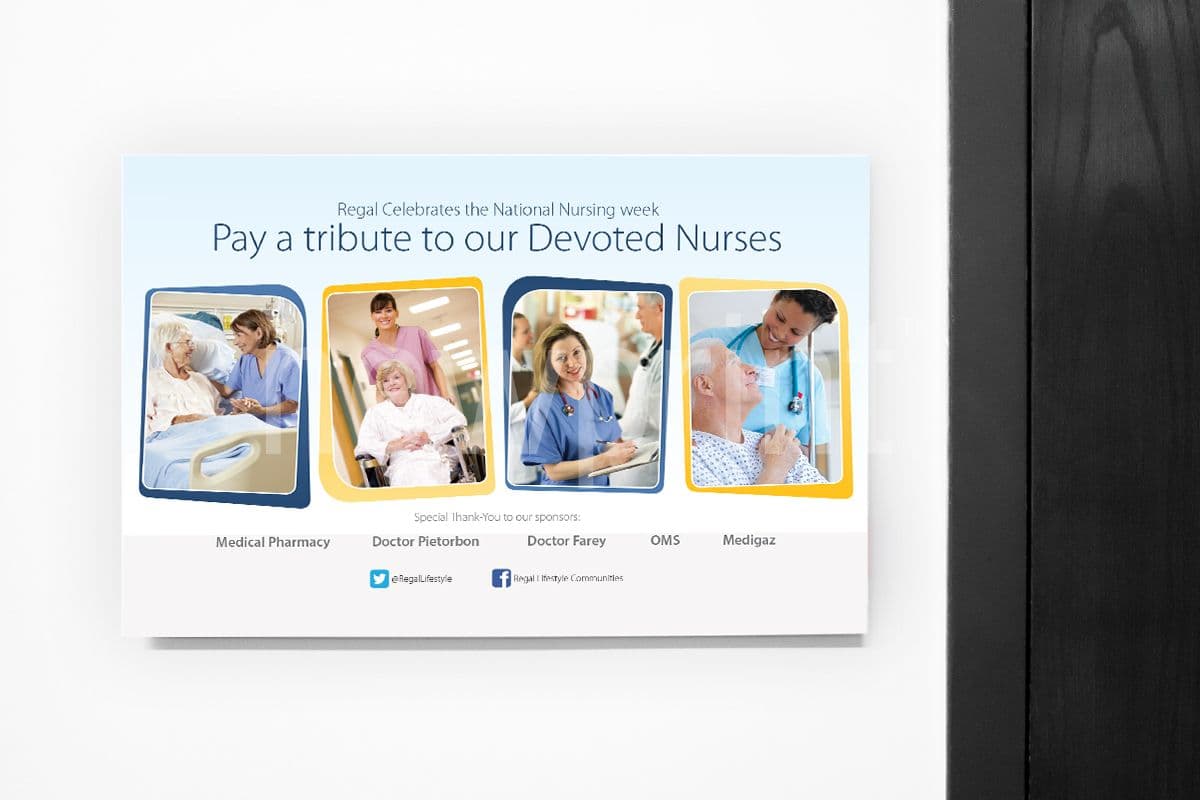 Full Color Smooth Indoor Banners make excellent Point of Purchase displays, event signage and more. The smooth, matte finish offers premium print quality and maximum versatility. Not being waterproof or scuff resistant, it is recommended for indoor use only.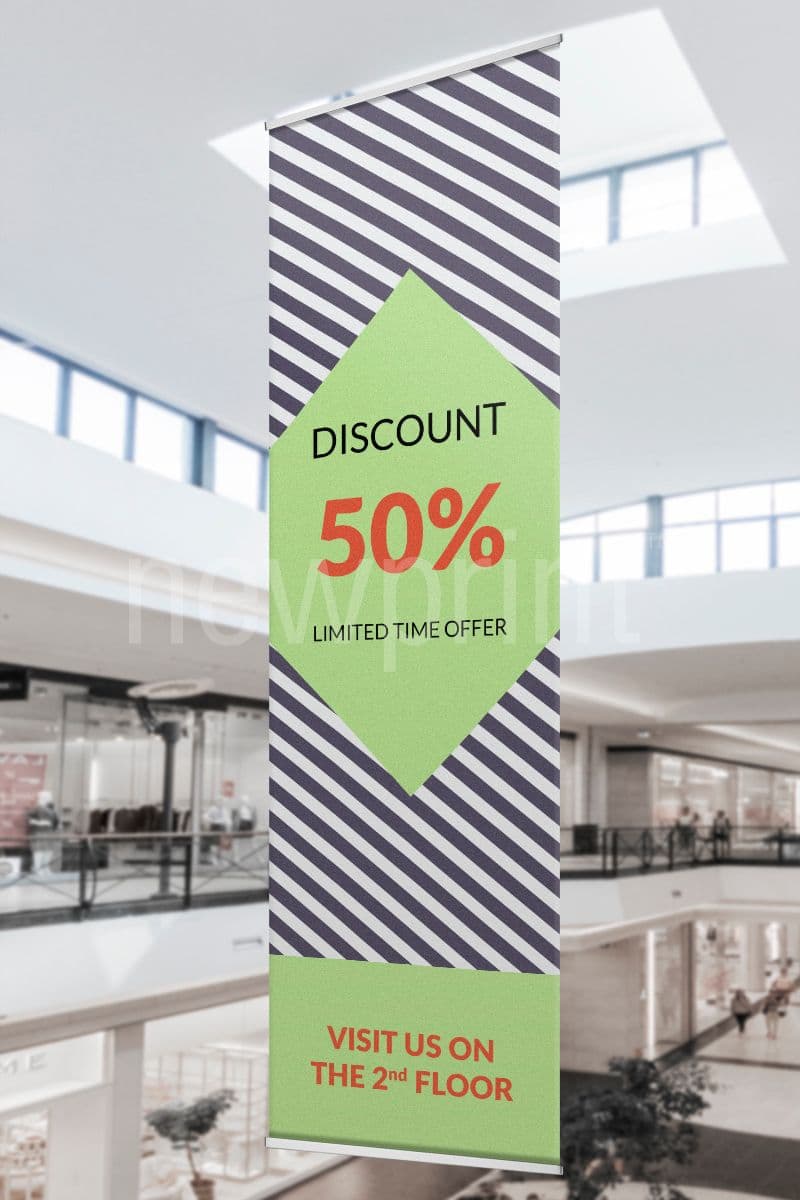 Large format printing is suitable for any industry or company size and it will promote your business in a big way. Visit our Signage page to see all the available options and product configurations.