How we can help the environment during printing process
These days going green has become a trend. Nobody should blindly follow the trends, but this is the one that we wholeheartedly support both as a company and as individuals. We should all embrace the responsibility to take care of the planet we live on.
In every industry, there are ways to be an environmentally friendly business and minimize your environmental impact. There are no official standards for green printing processes, but advanced technologies allow print companies to produce sustainable printed material without affecting the quality of the products.
Eco-friendly Printing Practices
We are using eco-friendly processes throughout our business practices:
"Go green" paper is the same excellent quality as our regular paper choices. It is a composite of recycled paper, virgin pulp derived from sustainably managed forests, and post-consumer fiber. Many people believe that we should only use recycled paper, but fibers are necessary to maintain the paper cycle. Sustainably managed forests are an essential part of cleaning our air, controlling erosion, and providing environmentally friendly jobs. They are balancing the preservation of forest health and diversity and demands of society for forest products.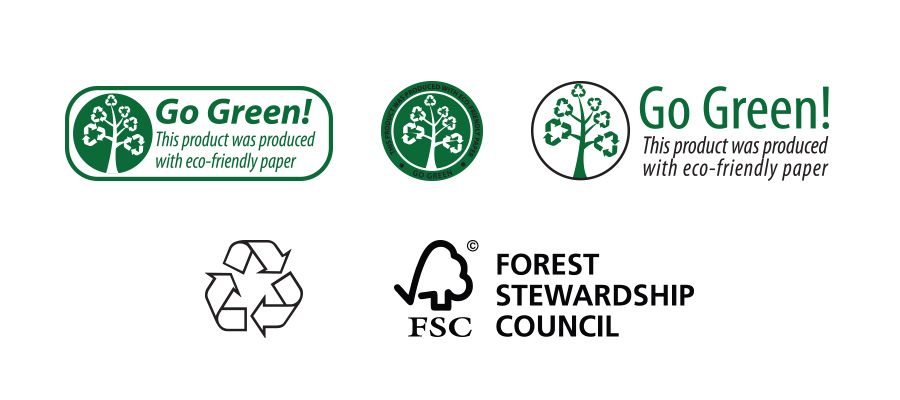 Recycling - We are actively recycling all used metal printing plates, waste inks, solvents and paper waste. This is not only reducing air pollution. By making these practises a vital part of the company's commitment to sustainability, there is improved employee safety. The responsible decision-making process is considering societal, cultural and economic impacts as well as environmental. It means that we are meeting both the needs of our generation and generations to follow.
Environmentally friendly inks are formulated with soy and other renewable agriculturally-derived materials. Soy inks are recyclable and can be used in other inks. They can produce high-quality images while being gentle on the environment. It is important to know that they use low volatile organic compounds (VOCs), and do not cause the same damage to the earth and the atmosphere as traditional printing inks. Although there are some situations where soy-based inks are not the best choice, they can usually offer the same print quality as any other inks.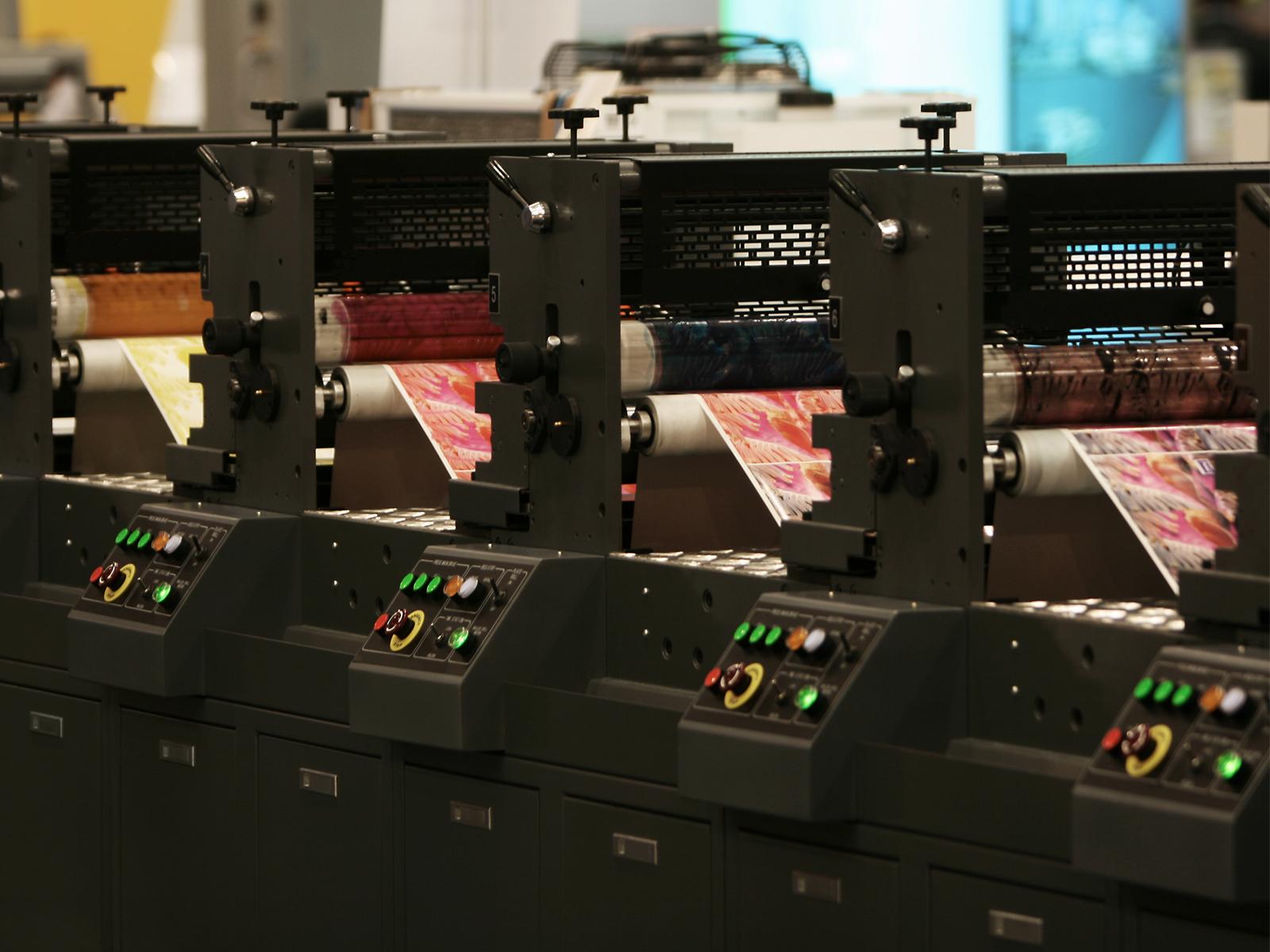 Water-based Aqueous coating provides a protective layer, and it is recyclable, thus being very eco-friendly. LED curing is helping to reduce our carbon footprint. It is a highly efficient process with low heat input.
Web2print portals are also increasing the overall efficiency of the design and production process, resulting in net reductions in energy usage. You can find out more about them in our blog posts The Print Solution That Will Save You Time And Money and Why Template Based W2P Store is Good For Your Business.
Eco-friendly Habits
There are several ways you can help to keep our planet healthy for future generations, both when working with your printer and in your own office, by choosing to implement these simple printing habits:
Choose to print on a Go Green paper (we will do it for you at no extra charge).
Use recycled paper in your office, whenever possible
Print using your black ink cartridge rather than your colour ones if the colour is not necessary. This is better for your budget, as well as the planet.
Minimize power consumption
Do not change the ink cartridge as soon as the low ink warning shows up. There is usually about 25% of ink still left in it at that point.
Load the paper properly and print both sides.
As we already mentioned, we are all responsible for the environment that we live in and turning a blind eye to the negative impact that our activities have is no longer an option. There are ways to make our planet a better place, and no contribution is insignificant, no matter how small it seems to be.