Knowing the packaging cost for your products in advance can help you plan and organize your company's finances and supplies efficiently.
Product packaging plays an important role in your company's branding and consumer satisfaction. But, it is also a financial investment, and as such, it has to be planned properly. Knowing the packaging price in advance is especially important if you have a big production line, since you have to synchronize your finances with the optimal quantity of boxes you need to run a smooth production.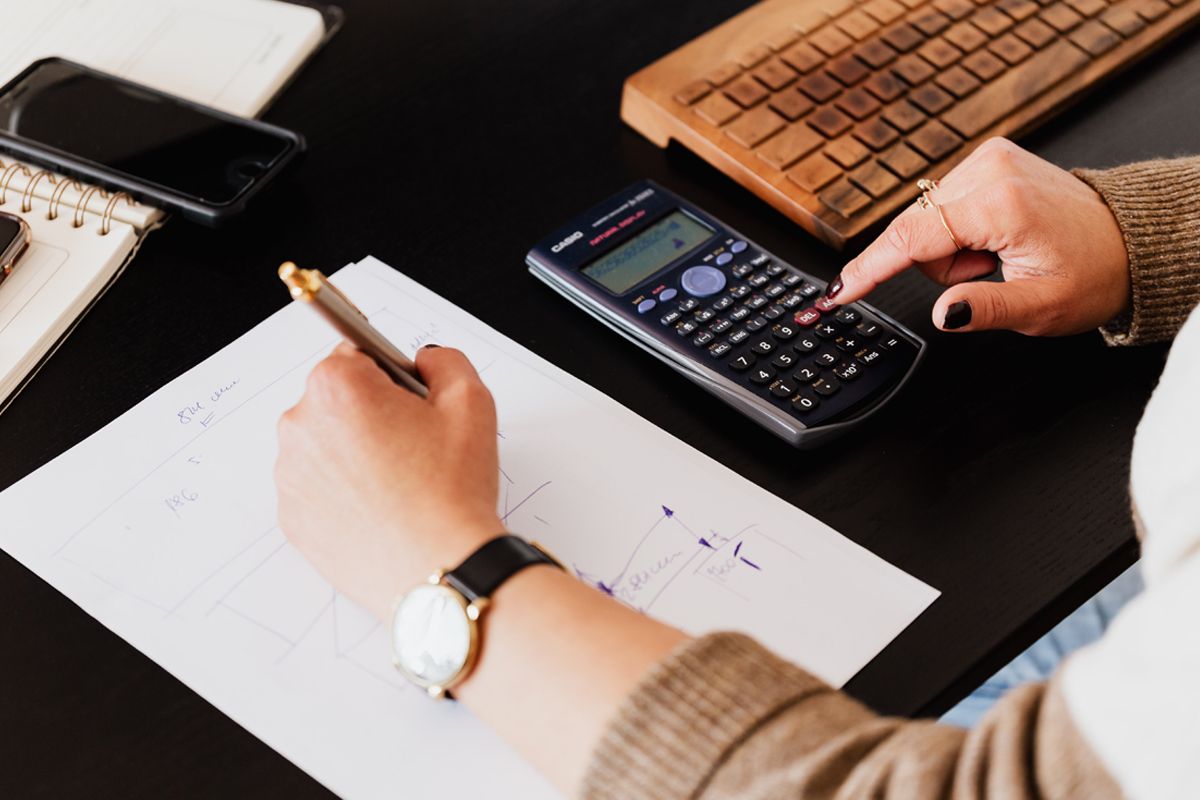 Before we dive into what determines the price of packaging (and how we can easily assist you with the calculations), we want to address the main question we keep hearing: is custom packaging expensive? Well, it can be, and it doesn't have to be, would be the short answer. This will largely be affected by the product itself. High-end products require "expensive looking" packaging. Customers that buy luxury products would be quite disappointed if the product they've spent a small fortune on comes in packaging that does not reflect its status. The same logic applies to low-end and mid-end products; it doesn't make much financial sense to spend a lot of money on high-end packaging for products that are relatively cheap and don't require any special protective or decorative packaging properties. There are always reasons to choose custom packaging, and we have a comprehensive guide that will help you understand just how beneficial it can be.
How to Calculate Product Packaging Cost?
There are several main factors that will determine the custom packaging cost: the type of paper, print quantity, box dimensions, coating, and whether or not you need a hard copy proof (a prototype). To make the packaging cost easy to calculate and plan, we have created an online price calculator that allows you to get instant quotes based on the product options you select. This way you can review packaging prices for different quantities and different packaging options in a matter of seconds.
But first, let's just quickly go over how these key "ingredients" actually affect the packaging cost.
Paper:
Different paper options come with different properties, and even though the paper only slightly affects the packaging price, it is still worth mentioning. You can visit one of our previous blog posts to learn more about printing paper.
Print Quantity:
The more units you print, the more expensive it gets, right? Technically, yes, but the price per unit actually goes down as you order higher quantities. This means that doubling your print quantity will not double the packaging cost, it will actually be less than double.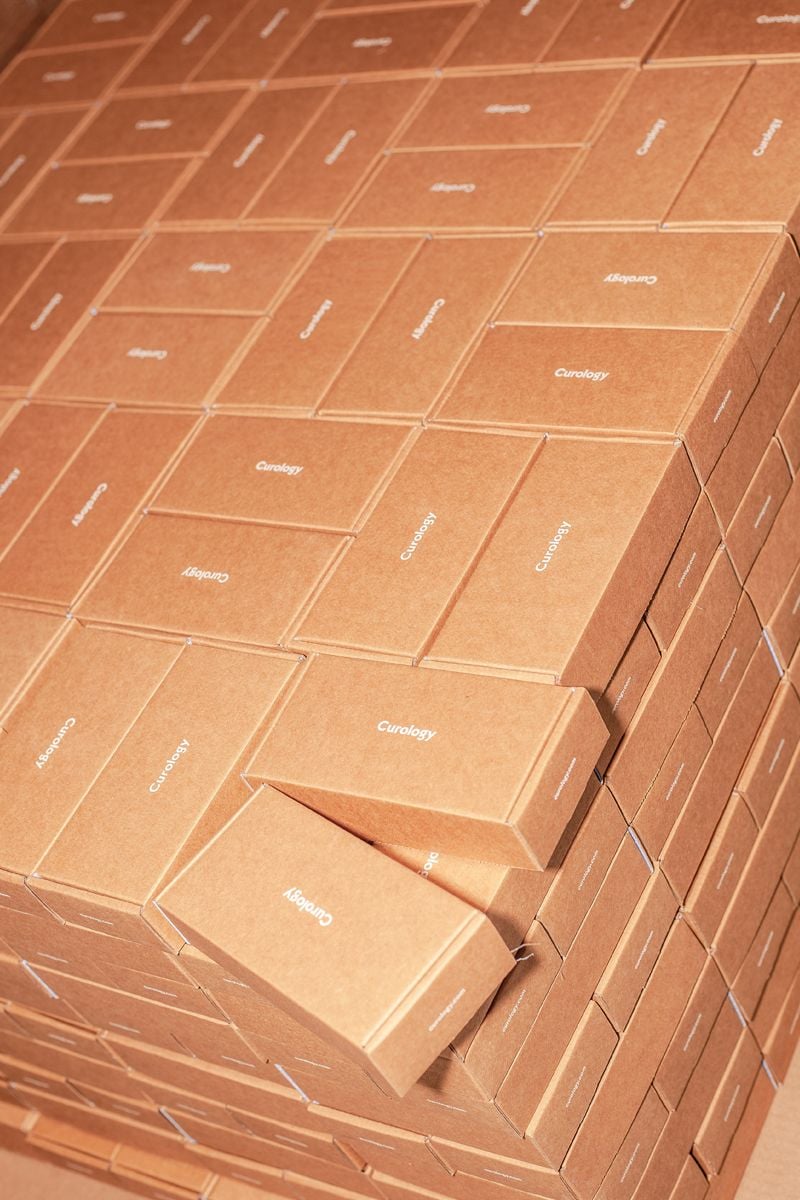 Box Dimensions:
This one should be self-explanatory. The bigger your box is, the more paper is used to make it. Therefore, as your box size increases, it brings the packaging price up with it.
Coating:
There are several different coating options you can apply to boxes and packaging in general. All these coating options produce a different feel and effect on a finished product, but also come at different prices. Some are more expensive than others, so you should decide on the coating option that suits your packaging best and plan the budget accordingly.
Hard Copy Proof:
In case you are printing your packaging for a certain product for the first time, it is highly recommended to create a prototype first. It is essential that the box fits the product perfectly, and you can check that by ordering a hard copy proof. This way we can make any necessary adjustments prior to printing the entire run and prevent costly mistakes. The hard copy proof can be ordered blank (costs less), or with your design applied.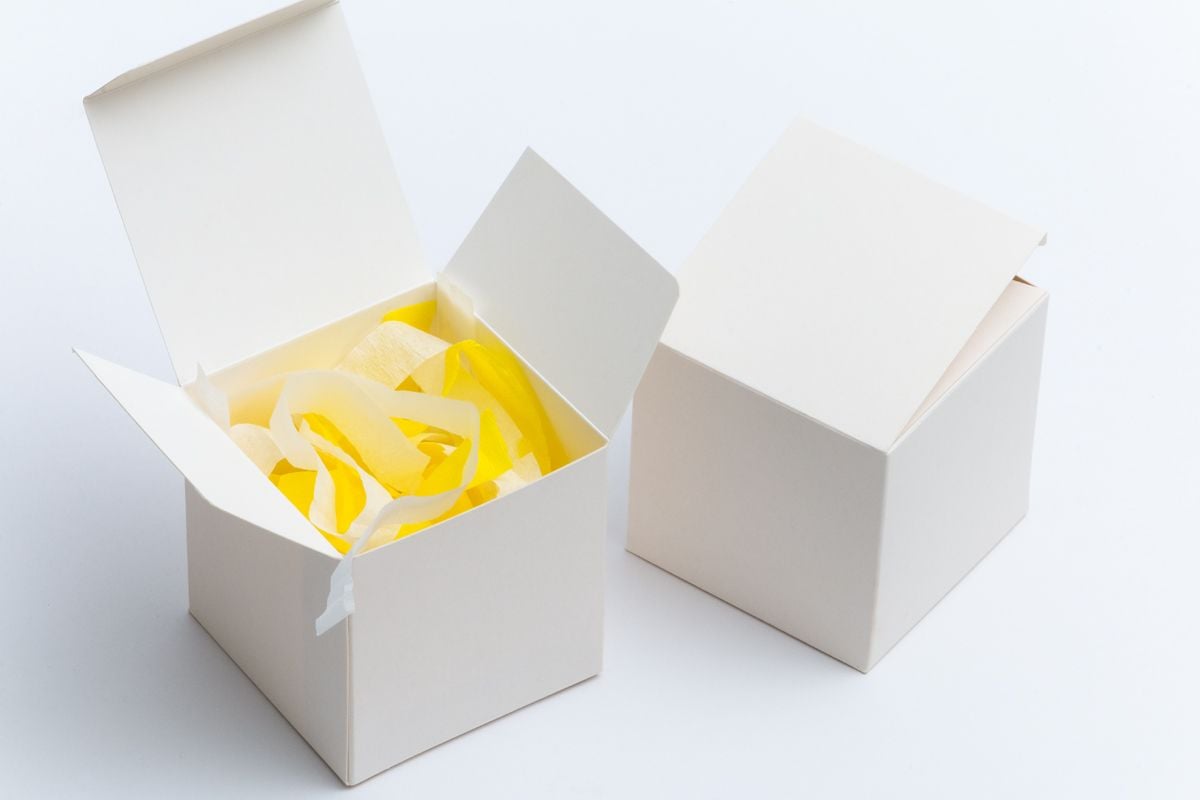 How to Utilize Newprint's Packaging Price Calculator
With Newprint's price calculator you can change any available option and get the packaging price online in real-time. This is a great tool that lets you see the cost for different print quantities all in one place, so it is extremely simple to determine the best option for you. The pricing will also automatically update as you change any other product options, such as paper, coating, etc. Here's a step by step guide to determining how much the custom packaging will cost you: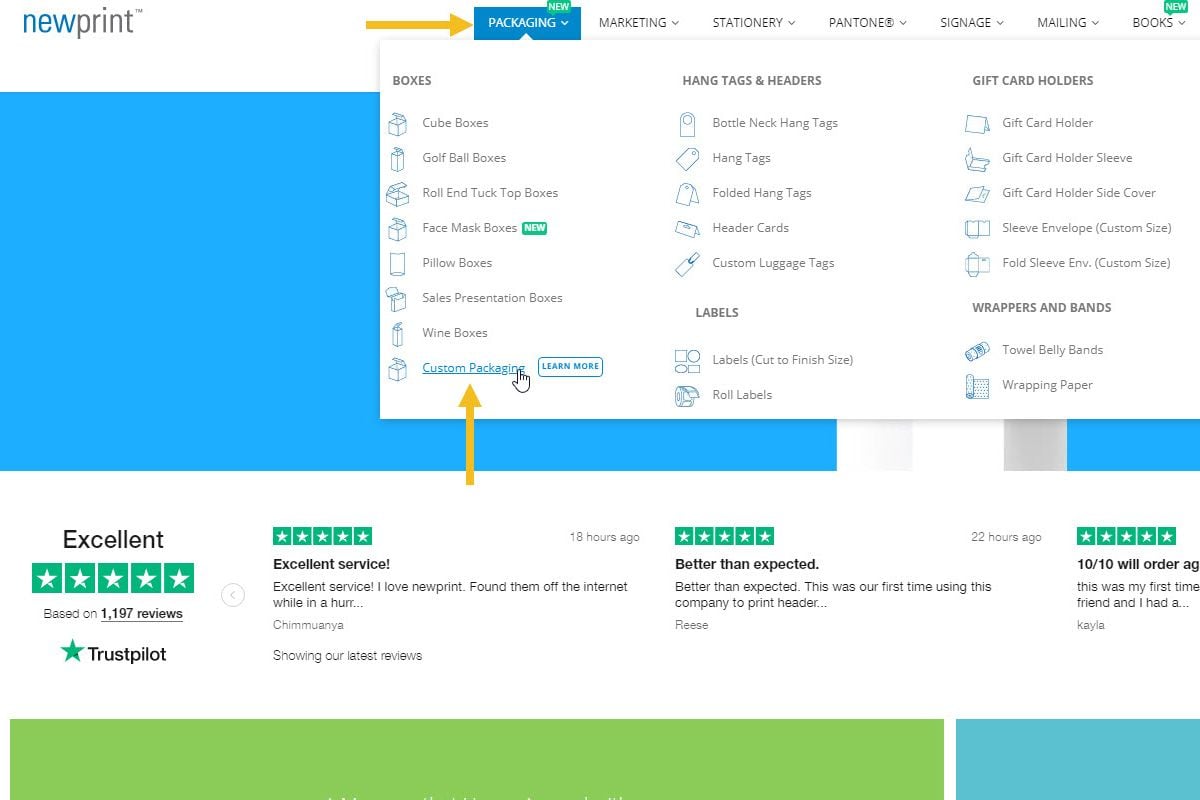 2.Select the Box Type You Need (for example, Auto Bottom Box with Tuck Top).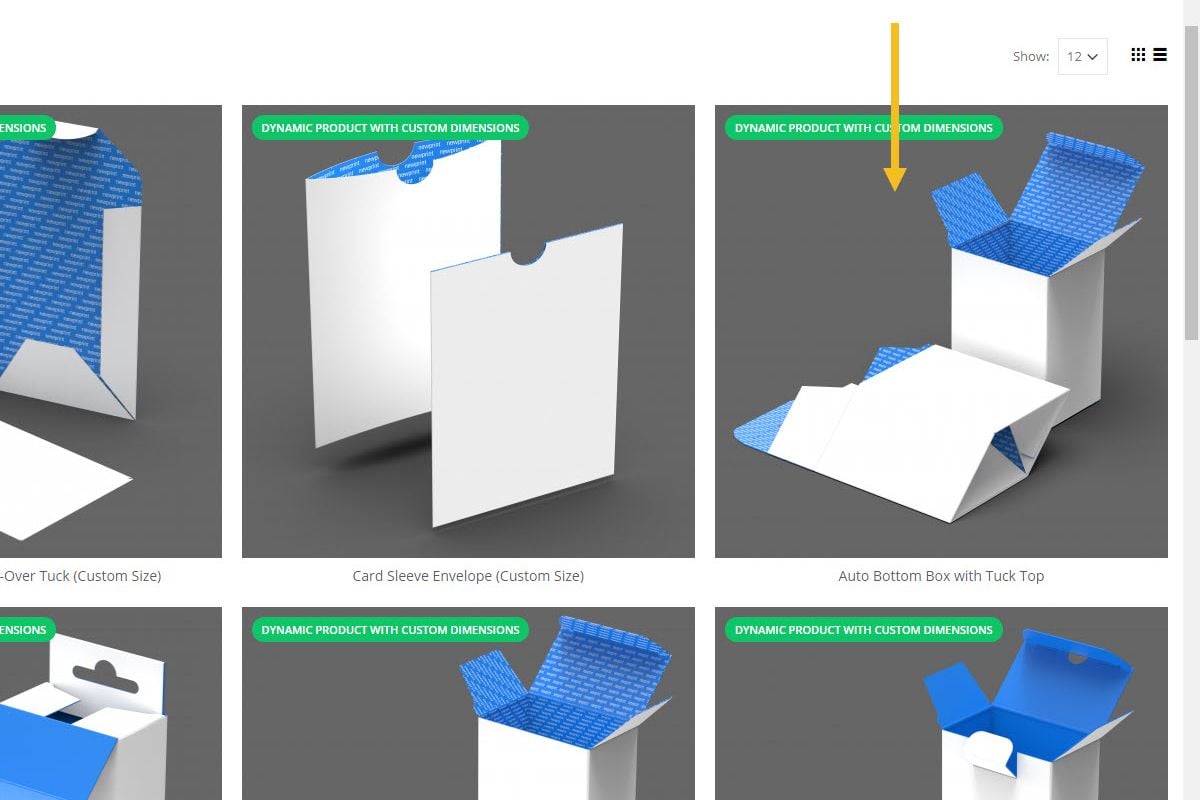 3.Choose the Paper Type from the Drop-Down Menu.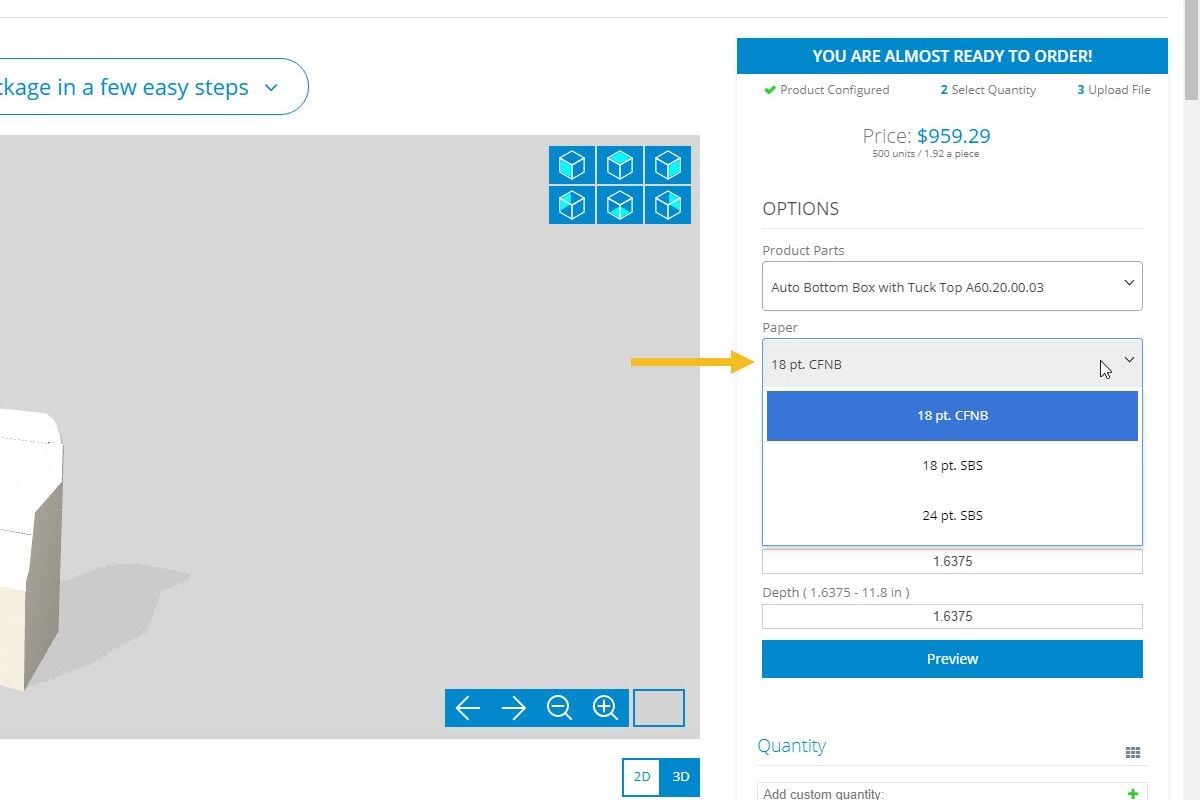 4.Choose the Coating from the Drop-Down Menu.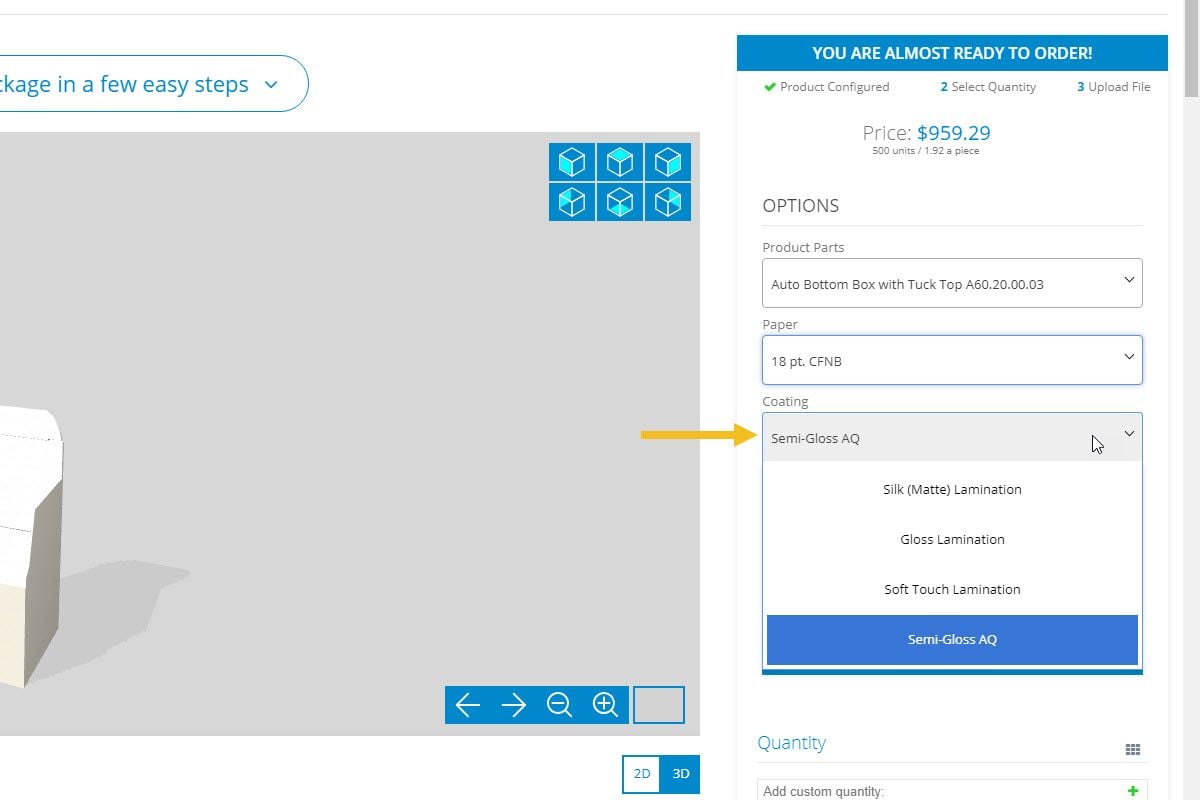 5.Enter the Box Size and Click Preview.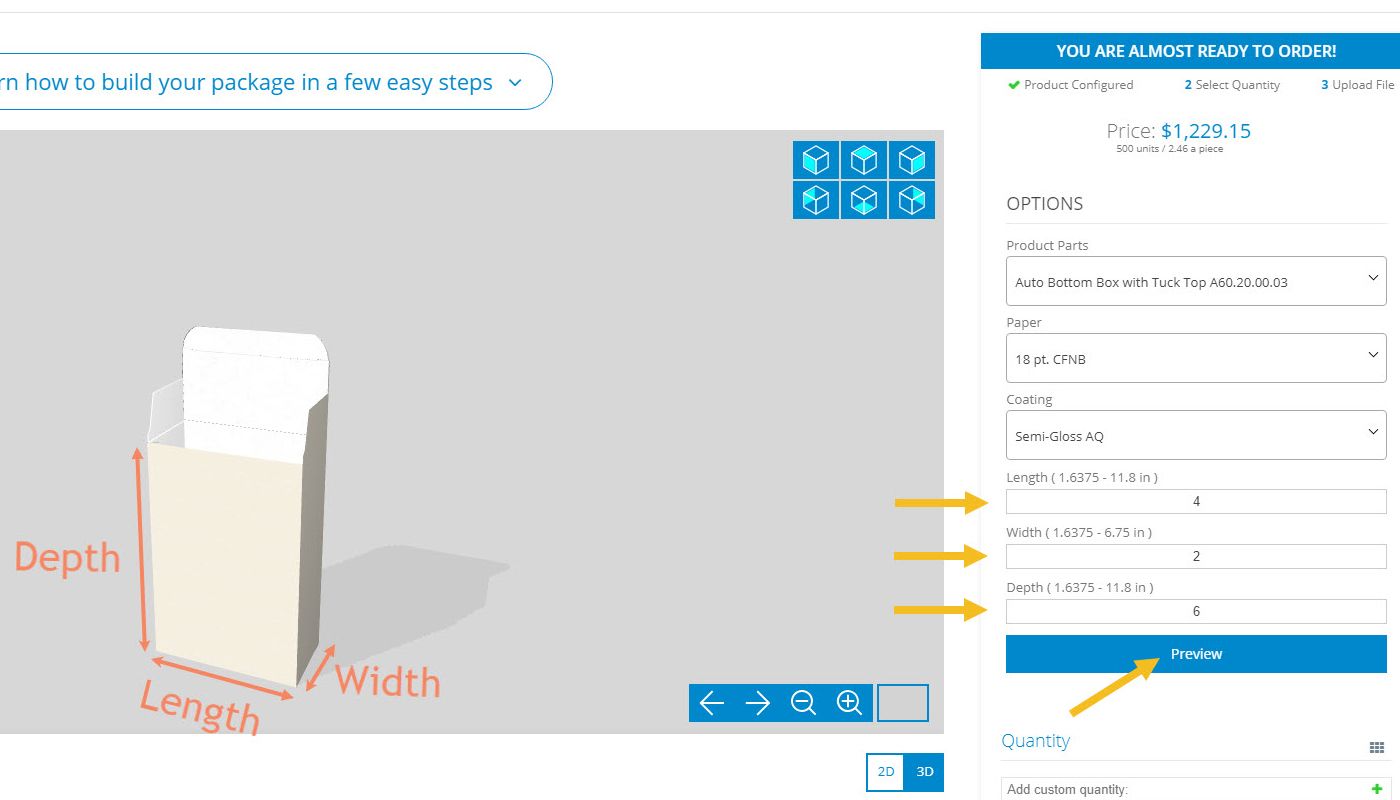 6.Scroll Down and Choose a Hard Copy Proof (in Case it Is Necessary).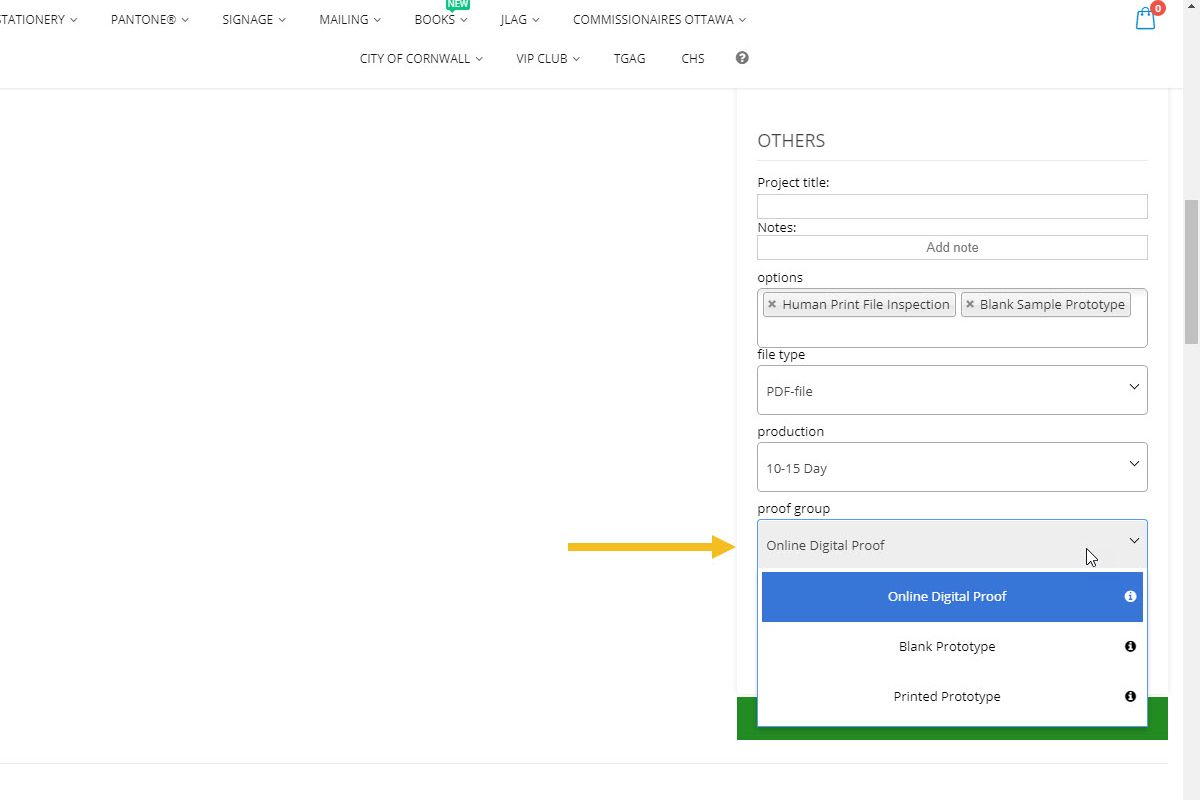 7.Now that You Have Selected All the Product Options, Scroll Back Up to the Quantity Section.
Here You Can See the Price for Various Print Quantities.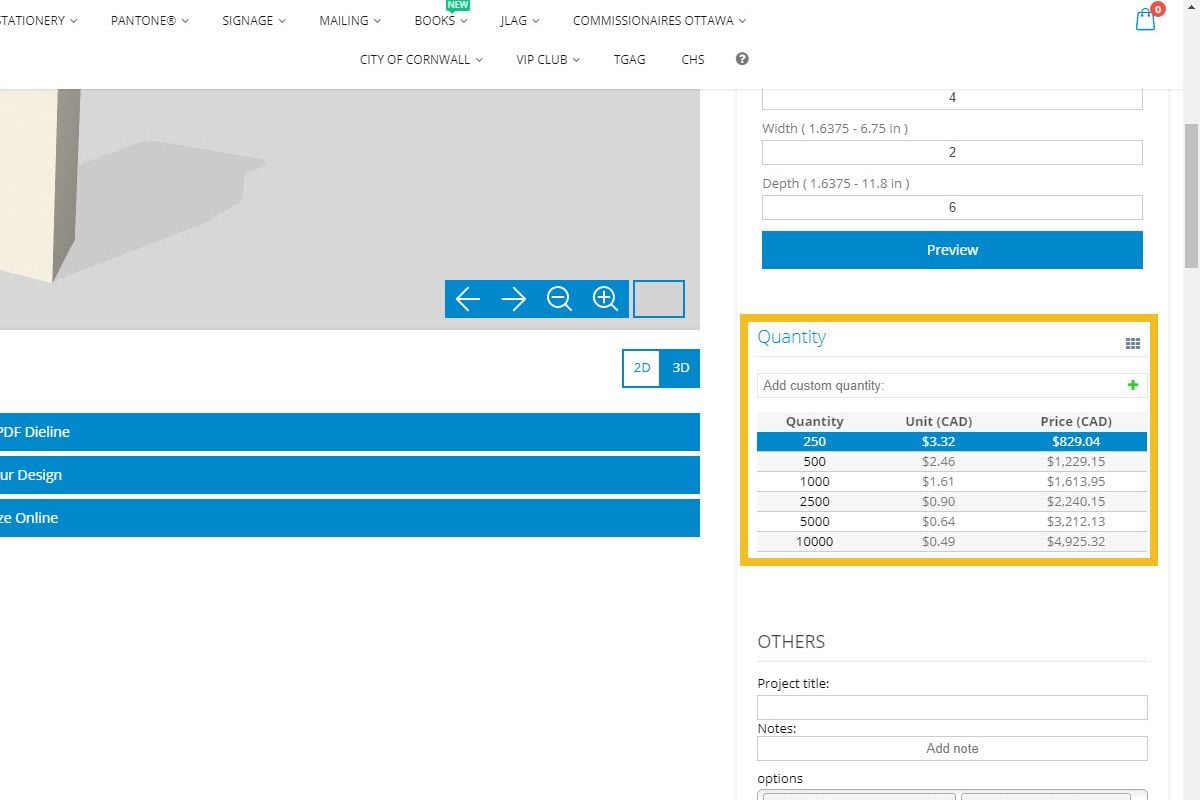 You can also add a custom quantity by typing the desired number and clicking on the Plus button, and the packaging price will be automatically generated for your custom quantity.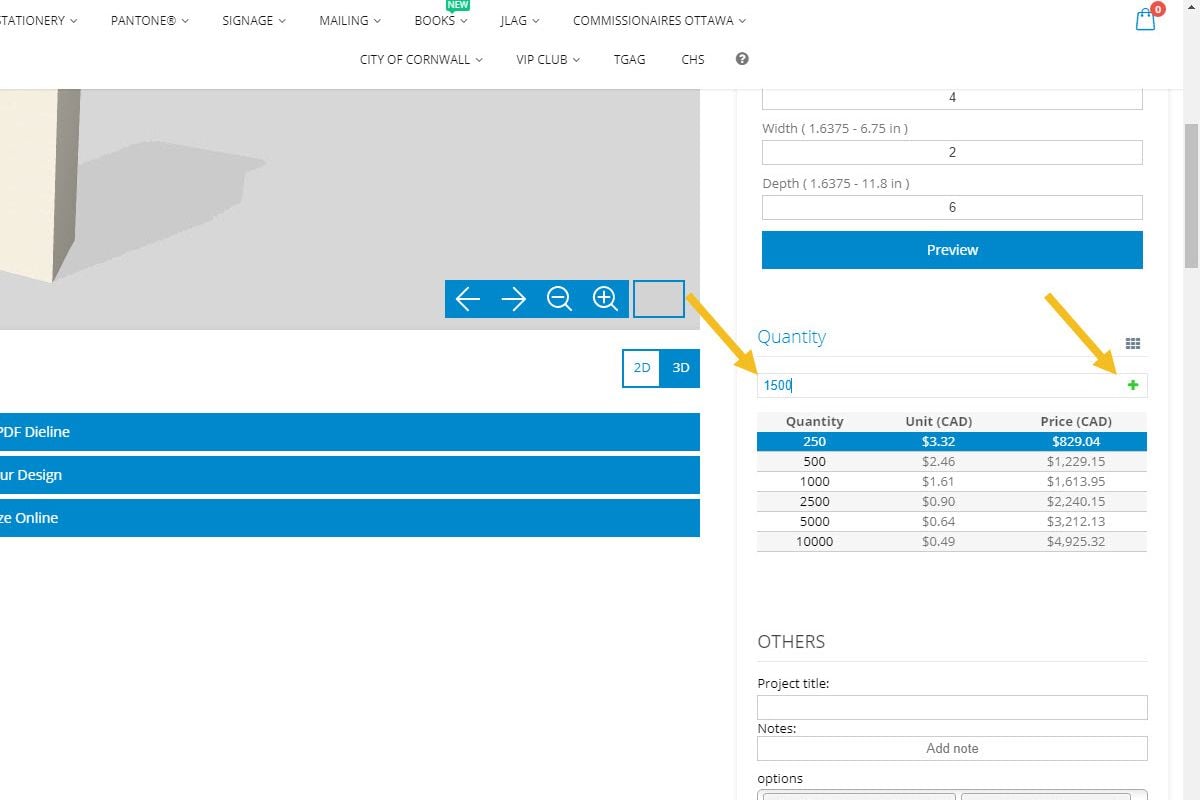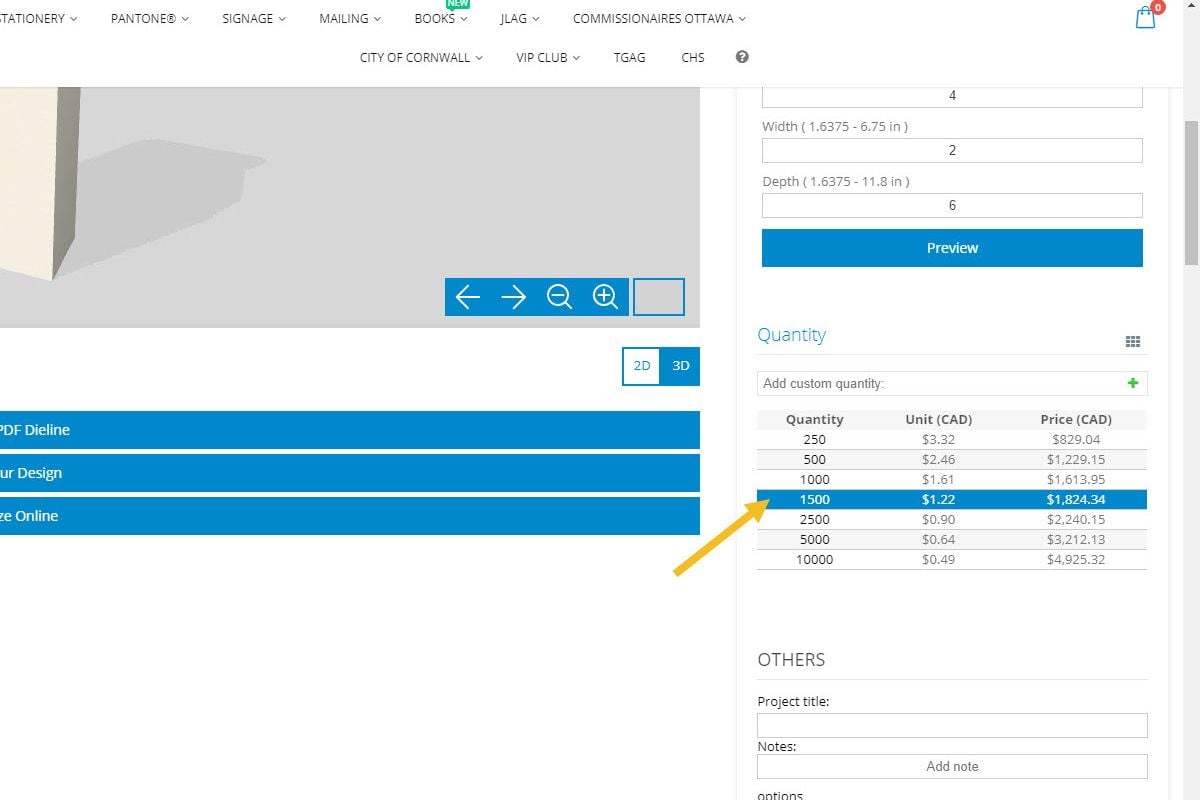 At this point, you can change any of the options and see how they affect the total printing price, as the cost will be updated automatically. Just make sure to click the Preview button again in case you are changing the box dimensions.
Additional Print Options That Affect the Custom Packaging Cost
The print options we have in our calculator will be sufficient for most products and most businesses when it comes to packaging printing. However, it is possible to add some additional printing options that are not a part of the calculator and will increase the packaging cost, such as foil stamping or spot UV coating. Adding these would require you to contact us for a custom quote.
Although "How much does custom packaging cost?" and "Is custom packaging expensive?" do not have one answer that will be truthful in every single case, we hope that using our packaging price calculator will bring you closer to the answer for packaging that you have in mind for your products.